Maile transakcyjne są to automatycznie wysyłane wiadomości po wykonaniu określonej akcji na stronie, w sklepie internetowym czy w aplikacji. Przykładem takich maili są:
Potwierdzenia założenia konta
Potwierdzenia dokonania transakcji
Alerty i statusy ze strony, aplikacji lub sklepu
Wiadomości z fakturami
Zmiana hasła
Zapis na listę subskrypcyjną
Cały czas prowadzimy szereg prac rozwojowych związanych z mailiami transakcyjnymi ⚡️. Wprawdzie większość ich nie jest widoczna dla naszych klientów, to mamy nadzieję, że wydłużenie do 30 dni okresu przechowywania raportów i logów z wysyłek zostanie zauważone 😊.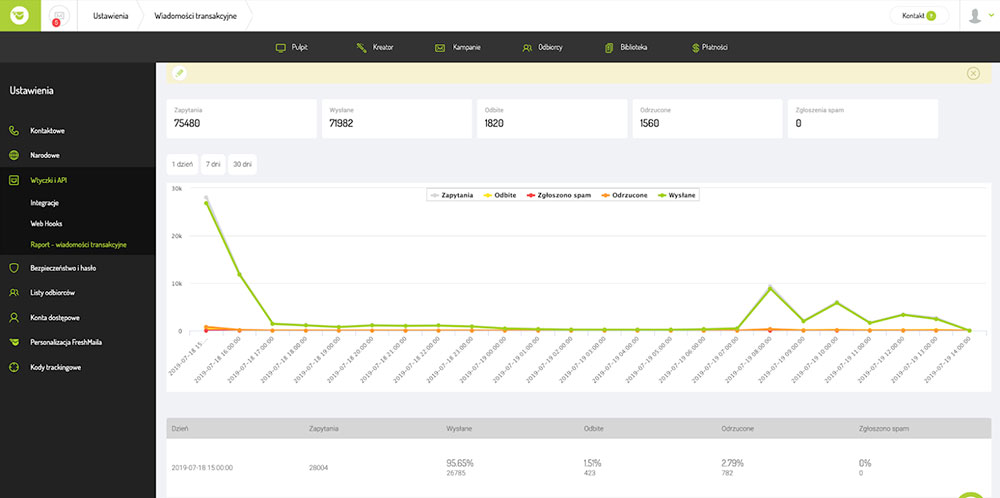 Dowiedz się więcej o mailach transakcyjnych lub sprawdź dokumentację integracji po SMTP i API .