Cs-Cart and Multi-Vendor
Customers can sign up for newsletters on a webpage and their email addresses are automatically added to FreshMail
During checkout, customers can sign up to newsletter for a selected mailing list
Cs-Cart and Multi-Vendor are e-commerce software programs that allow you to manage various online stores. Subscribers' email addresses are automatically saved in FreshMail through an integration with a dedicated extension.
How to set up the integration between FreshMail and Cs-Cart and Multi-Vender
First, you have to install an add-on:

In the add-on configuration you have to set the API keys needed for communication with FreshMail: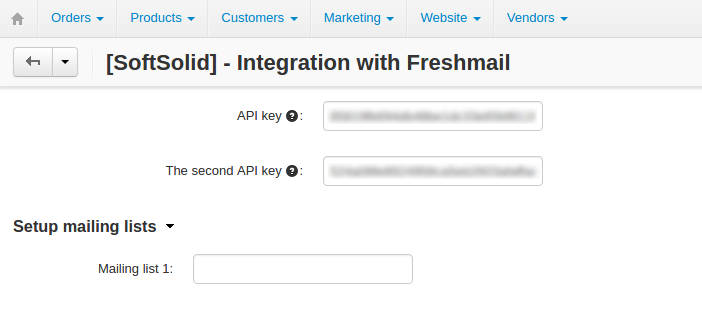 You will find your FreshMail API key and API Secret in the settings of your account:

Then, in menu on the left side, select Plugins and API - Integration.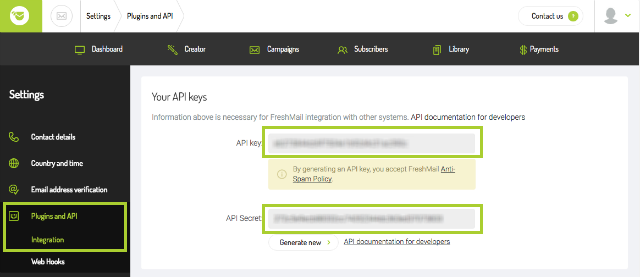 Visitors to your e-shop can sign up to your newsletter while they are browsing. Their email addresses will be automatically saved in the FreshMail app.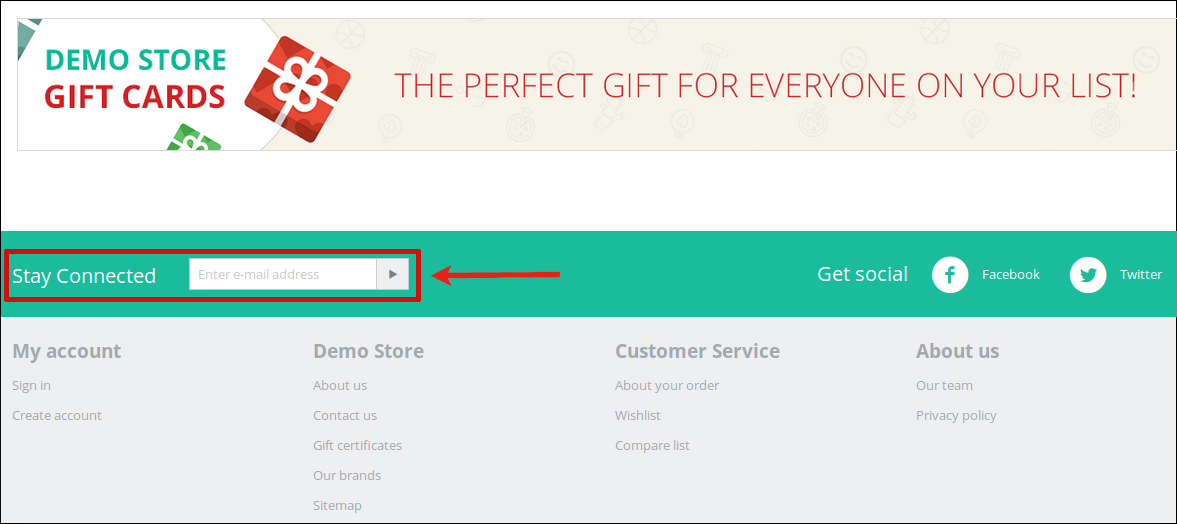 Your customers can also sign up for a particular mailing list.