Layered Popups for WordPress
Create as many popups as you need
Have popups respond to 5 different user prompts
Popups are integrated with 25 different email service providers
Multiple layers of animation
AJAX-ed subscription form
Social buttons and locker
Universal Analytics events
Popup and inline modes
Ready for integration into A/B testing
Layered Popups for WordPress plugin will allow you to easily add popups to your website!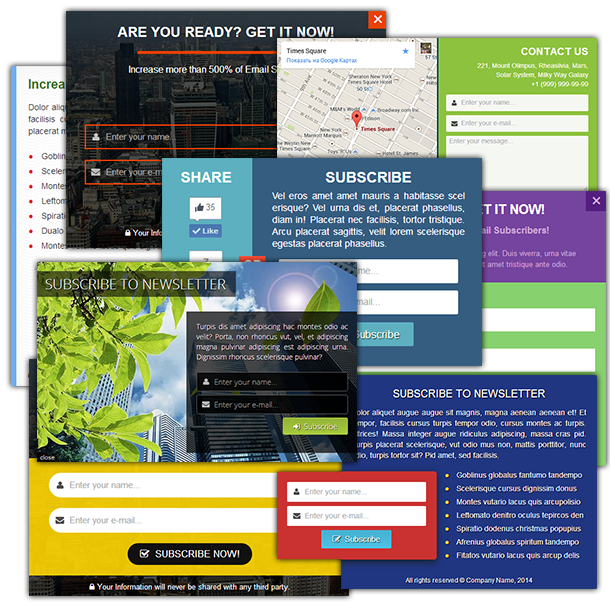 FreshMail - create, send and track email marketing campaigns that work
Plugin installation
After being installed and activated, 'Layered Popups' will appear in the left-hand column in the admin area.
Select 'Layered Popups > Settings' and configure 'on-page-load' and 'on-exit-intent' event handlers if you need it.
Popup configuration
Open the 'Layered popups' tab on the left-hand menu and then select the 'Create popup' tab. This is where you set up the parameters of the popup you would like to create. Name the popup then define its basic properties like size, position and color.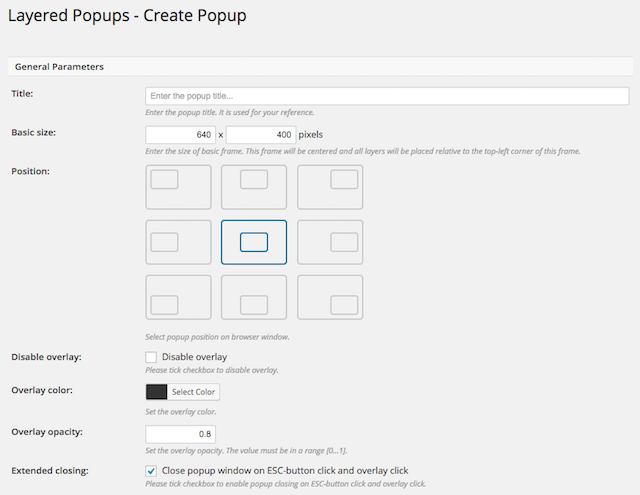 You can also add a layer to the popup if you want it to be animated. Again you have to fill in the parameters of a new layer and define what kind of animation you want to use for the popup. Most of the parameters are already set up to a default and if you don't have specified preferences you can leave the default parameters that are already filled in.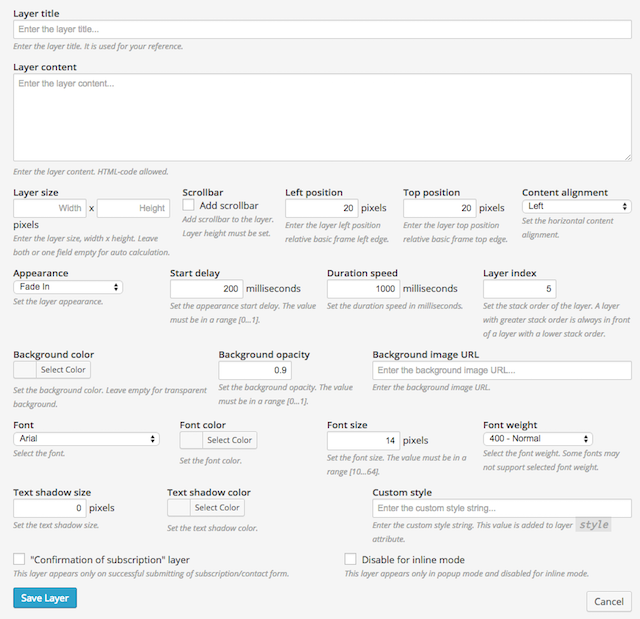 You can then move on to the advanced parameters. To make the popup more visually appealing insert the URL of the photo you would like to use for a background. The appearance of the popup could be previewed below so you can check and correct the results of your work.
Connecting with FreshMail
To connect with FreshMail you will have to fill in the API Key and API secret. Refer to this article to find out where you can find the information.
Also you will have to select one of your mailing lists and enter its ID. To find list's ID go the 'Contact lists' in the FreshMail system and then check the 'Parameters' tab to find the 'Lists' API Key'.

More options
If you want your visitors to see more than one popup you can set up the whole campaign in the 'Create campaign' tab. Just select which popups will be displayed by marking the checkboxes and click the 'Create campaign' button.