Simple Signup for WordPress
create eye-catching subscription forms for your website
build subscriber lists and send out effective newsletters
integrate social media profiles (Facebook/Google+/Youtube)
track results with Google Analytics integration
track results with dedicated statistics
plugin is optimized for mobile
Simple Signup will help you turn your page visitors into subscribers and customers. Check live preview.
With this plugin you can create unlimited newsletter subscription forms and display them with the language of your choice.
Plugin installation
Download the plugin, log into WordPress and go to Plugins > Add new > Upload plugin. Find the downloaded zip file, then click Install and Activate.
Integrate FreshMail with Simple Signup
Go to the Additional Newsletter Integrations section in the plugin and choose FreshMail from the list. Enter the API key and API secret in order to enable integration. See where to find the API information here. Insert also your lists hash (you can find it in lists settings in FreshMail) and after entering the correct data, click Save Changes.
Collected emails can be automatically added to recipient lists in FreshMail and managed there.

Create sign-up forms and popups
You can simply create subscription forms and popups in Simple Signup. The plugin provides Visual Builder to design your custom forms and also contains several sample styles to save your time.
Choose from more than 650 Google Font Styles, set the font-sizes, font colors, animations, borders and much more. You will be able to collect the visitors email addresses with attention grabbing design. newsletter subscription form.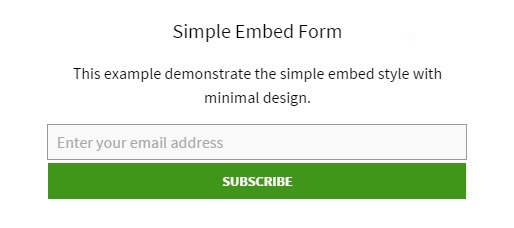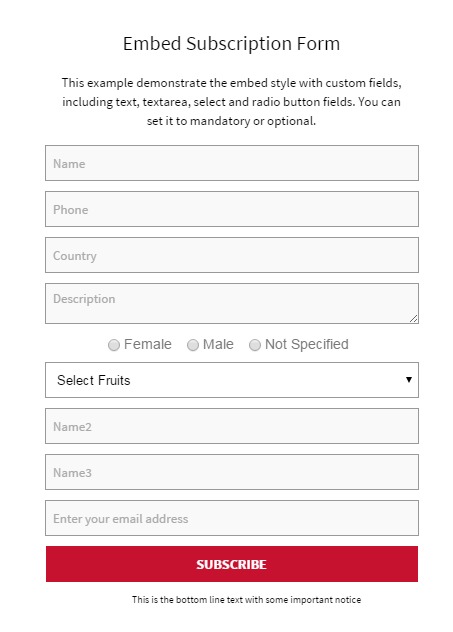 Improve CTA with Youtube video
Video is the most popular content on the internet. Integrate with your YouTube videos to increase the subscription rate dramatically. Place video as a background or above the custom fields.
Customize video size, position, autoplay, loop and more. To embed a video simply specify the video ID.

Add social media buttons
Add Facebook or Google Plus sign up and get users email address directly from the social network. Simple login process via social profiles will help you avoid email misspellings and make subscribing process much easier for the visitors.

Integrate with Google Analytics
The integration is only few clicks. You will be able to see the form views and entrances (unique views) in the stats and improve your forms creations  in order to achieve higher conversion. You can disconnect your Google Analytics Account anytime.

Track the Forms with Detailed Stats
Get feedback about the effectiveness of your subscription forms with built-in stats. You can export the result to CSV, Excel, PDF or get a clean page for print view. The entire stats are searchable and sortable with AJAX based pagination.
Stats by Form: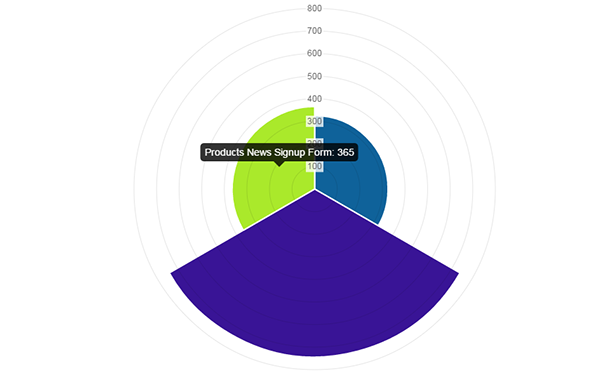 Stats by date: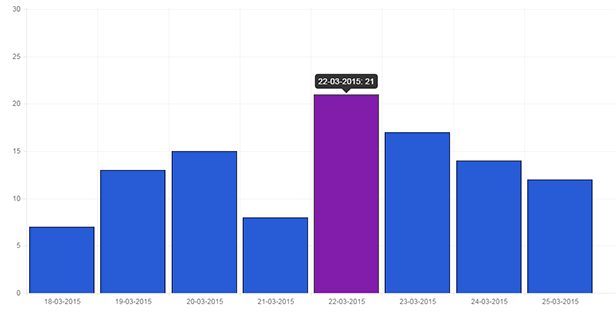 Stats by link: