Email is the foundation of internet communication
No doubt about it. Long before there were internet messengers or social media platforms, email dominated online communication. In 1971, Ray Tomlinson sent the very first email and they have been part of our everyday lives ever since. It's so much a part of our lives now that it's hard to imagine getting by without it, which is exactly why anyone looking to get a commercial message out to consumers needs to start with email.
Start by thinking about the last professional conference or meeting you attended. No matter how many people were there, you can be sure that everyone had at least one email address, making each one of them part of a potential audience. The massive reach of this marketing channel can hardly be understated.
Quite simply, email is a form of advertising that no business can afford to ignore. It's the only way to communicate directly with customers in the personal space of their email inbox. This fact alone lets email get closer to clients than any other platform out there.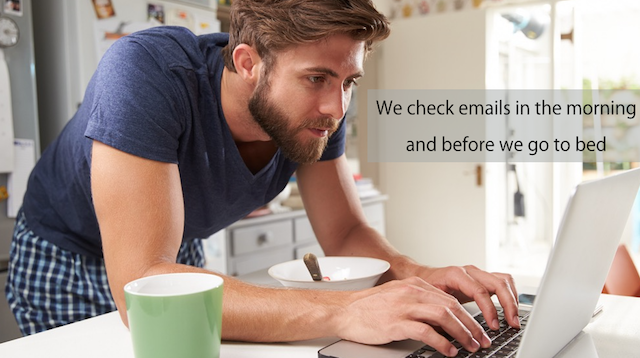 Thanks to the low cost of sending large amounts of emails, the return on an investment in email marketing can be significant. FreshMail has helped many clients achieve ROIROIWskaźnik zwrotu z inwestycji firmy. Określa w jakim stopniu zaangażowane środki przyniosły lub przyniosą firmie korzyści ekonomiczne. 's that are nothing short of astounding. Data from the Direct Marketing Association shows that every dollar invested in email marketing can generate up to $43 - where else can you find returns like that?
The internet cannot offer another marketing channel that can build relationships with customers and deliver the financial results that email can. The overwhelming majority of email addresses are checked every day - where else can you find this kind of opportunity to put your message in front of thousands of people in a place where they expect to find commercial offers?
The size of your business doesn't matter, the particular branch or field of your commercial activity doesn't matter and campaigns can be launched on nearly any budget. Why would you not take advantage of the power of email marketing?
Reasons to use email marketing
Email marketing has a reach that no other communication network has. This, combined with its ease of use and other unique assets make it the first choice for businesses looking to begin online commercial promotions.
Let's take a look at the primary benefits of choosing email marketing.
Email doesn't cost much
There is no other strategy that can match the ratio of cost to audience that email has. Think about the enormous sums that are spent on television and radio advertising to broadcast messages that are ignored or just serve as a cue to viewers to get up to get something drink. The cost of sending emails is a tiny fraction of this and but is still fast, effective and offers measurable results. Email should be the engine behind all of your marketing activities.
Email is easy
You can create great looking, well-formatted email templates all on your own. No need to hire IT specialists - it's enough to collect the images, logos and content that you want to use and put everything together just the way you want it in FreshMail Designer.
The best email message templates are the most simple ones and FreshMail gives you all the tools you need to build them yourself.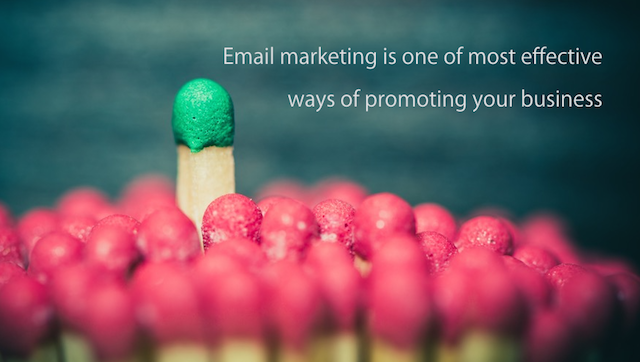 Email is fast
You don't have to put a team of people to work for a week to come up with email content. You can have one of those moments when a light bulb goes off over your head and an hour later your idea can be transferred to an email template and be ready for the world to see.
Also, that message can then be sent to huge numbers of people within minutes. It can take less than an hour to send a million emails and hundreds of thousands can open and read your offer by the end of the business day. From inspiration to message delivered in just a few hours - email can help you do it.
Email is measurable
With email, you can follow exactly what happens to your message after it's sent to your subscribers. Who opened the message, who clicked on a link in the message, who looked around on your website - this data and much more is accessible in the reports you get for every campaign.
Email is interactive
It's a form of commercial communication that recipients can react and respond to. When we, for example, take a promotional leaflet for something we have two options - throw it away immediately or maybe read it, carry it around and then throw it away. Email gives you much more than that. You can answer it. You can interact with by clicking on links. You can display dynamic gif's showing multiple aspects or variations of an offer, like the different colors a shoe is made in.
The best part of all is that you know who did what with the messages that you sent because, as we saw above, the results of email campaigns can be tracked and measured. If you're still wondering if email is the right marketing tool for you, take a look at the great results it can deliver for you!
Types of email communication
As a marketing tool, email can help you achieve different goals. They can be as varied as delivering a message, promoting a product, distributing information, sending a coupon or providing owners of a product with a guide for its use. Email can do all of these things and more. Let's take a look at some of the most commonly used types of emails.
Newsletters
Newsletters are the best way to build a relationship with your customers. A well designed template is the foundation of a good newsletter, enabling you to simply substitute the content without changing its structure. This kind of consistency helps your subscribers to easily identify your brand by the look of your newsletter.
The frequency of the campaigns you send depends on the business field that you operate in. If you are not sure how often you should send your newsletter, first choose the day of the week that you want to send your message and then experiment by changing the frequency while keeping an eye on your open rateOpen rate (OR)Procentowy wskaźnik, który pokazuje stosunek unikalnie wyświetlonych wiadomości do wiadomości wysłanych. statistics. After a few cycles, you will have all the information you need to tell you what the optimum frequency is.
It's important to remember that your newsletter should be rich in exclusive content available only to subscribers. Don't put the same content on your web page because recipients of the newsletter will soon see that there is no advantage in being on your subscriber list. If you tell recipients that they are getting premium content, deliver on your promise.
Sales catalogs
If your activities are focused on sales of a range of products, you might prefer your message be in the form of a sales catalogue where you can present everything you have to offer. Divide it into two or three columns and devote each one to a different group of products - appliances, electronics, multimedia, etc. - so you can more easily focus the attention of your subscribers. Keep the same formatFormat HTML + TXTWiadomość, która zawiera format HTML i TXT. Programy pocztowe, które nie będą mogły odtworzyć wiadomości w formacie HTML, wyświetlą ją w formacie TXT. Należy pamiętać, że wyświetlenie wiadomości w formacie TXT uniemożliwi zraportowanie jej w kontekście otwarć. for future messages so you can rotate the particular items that are featured. Remember to sell intrigue and interest - promoting the same items over and over will only result in lower open rates and fewer conversions.
Announcements
This can include things like limited-time offers and information related to situations that arise on an ad hoc basis. Their contents are usually urgent or time sensitive and should not be sent along with constant communication.
The structure of such announcements is typically very minimalist - "Orders over $100 get a 15% discount", "Friday is the last day…", "Our hours for the holiday season are…", etc. Keep your subject short and to the point - around 110 characters is more than enough - and in addition to be direct and the point they also create a sense of urgency among readers. Use announcement messages to your advantage to convey a message you need to get out now.
Informational emails
Every kind of communication you use serves to help shape how others perceive your brand and should always be based on good practices of PR. You can use email to tell others about what's going on in your company, what you are planning and where you are going. This kind of communication doesn't sell directly, but helps to build the trust and comfort that form the basis for an ongoing customer relationship.
Transactional mails
This includes all transactional mails sent by your system. Thanks to the huge possibilities offered by the ability to personalize messages for particular recipients, this has become a powerful tool in the arsenal of every email marketer. If you know, for example, who abandoned a cart and what items were in the cart, you can sent automatically send follow-up emails encouraging that visitor to complete the sale.
Autoresponders
These are messages sent automatically by the email marketing system after being triggered by various user actions. This allows for the automatic dispatch ofcampaigns scheduled well in advance. For example, you can use autoresponders to send educational or training e-mails: Your recipient will get each installment of the guide or program at regularly scheduled intervals that you set. Take a look at our infographic for ideas on how to make autoresponders work for you: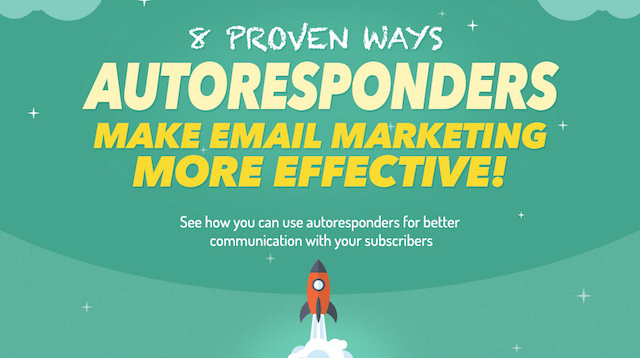 Don't be afraid to experiment
This is not a complete list of all that email can do - what else can you find?
We have presented some of the basic uses of email that can serve you in many ways in your attempts to build relationships with customers.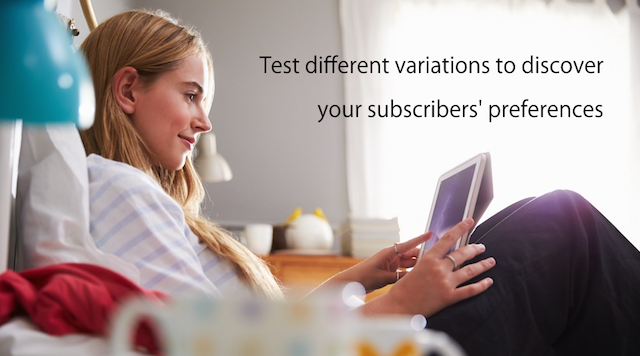 As you become more comfortable with the use of the system, you can start of modify and combine different types of emails to get even more out of your campaigns - combine a traditional catalogue sale with personalized coupon rebates on particular items, etc. You are only limited by your imagination so invest some time and learn what tools you have at your disposal.