Zostań asem email marketingu - kurs dla użytkowników FreshMaila
Profesjonalizm to coś, co we FreshMailu cenimy najbardziej. Dlatego przygotowaliśmy specjalny, darmowy kurs dla osób które chcą dowiedzieć się więcej o email marketingu, by mogły stać się w tej dziedzinie prawdziwym asem. Wypełnij formularz, a codziennie na Twojej skrzynce wyląduje nowa lekcja dotycząca email marketingu.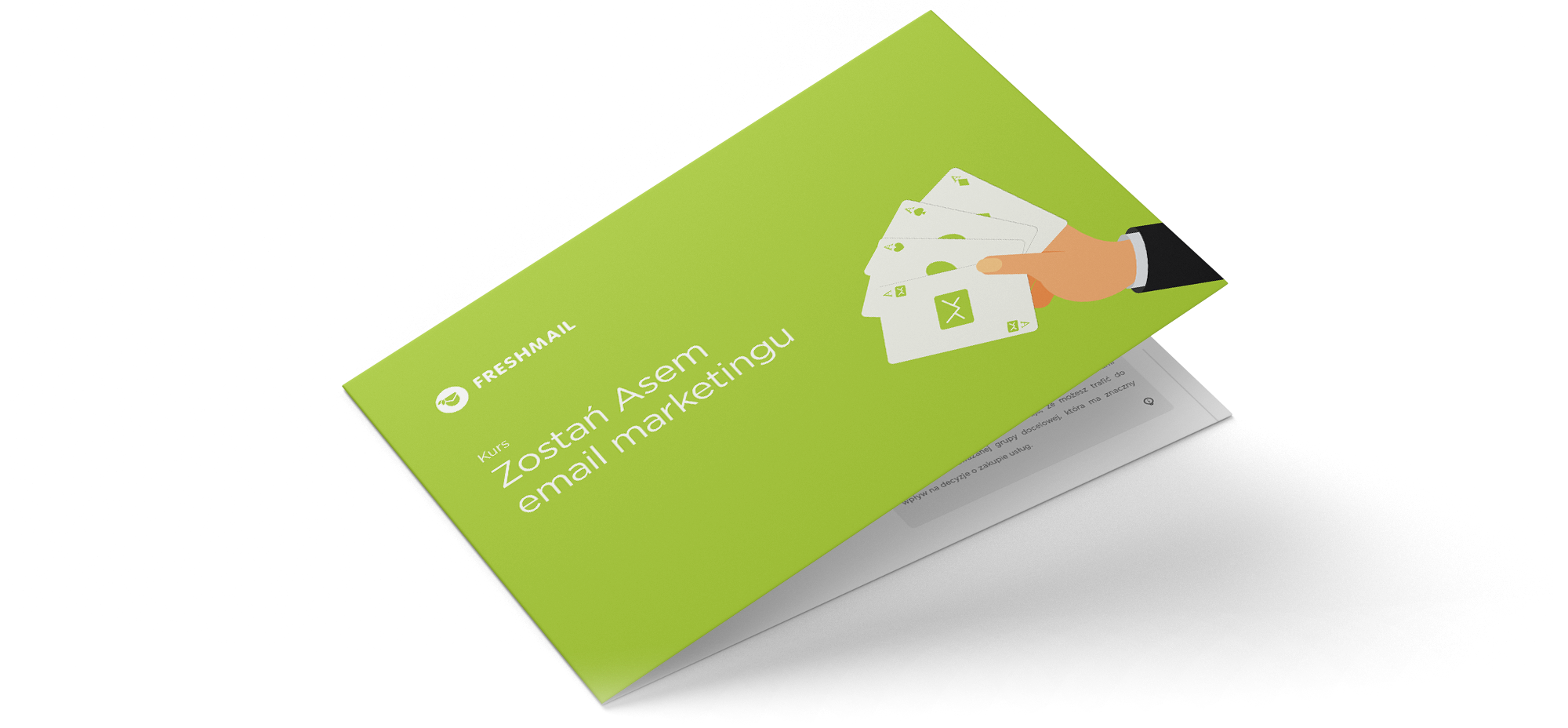 Czego nauczysz się na kursie?
Poznasz 6 sposobów na zbudowanie własnej listy mailingowej
Dowiesz się jak tworzyć email marketing zgodny z RODO
Stworzysz strategię wysyłania mailingów i newsletterów
Zgłębisz metody segmentacji i personalizacji maili
Wyciągniesz więcej informacji z Twoich raportów
Przeczytasz co robić, by Twój mail nie wylądował w spamie
Nauczysz się skutecznie testować kampanię

To jak, gotowi na nową dawkę email marketingowej wiedzy?
Pamiętaj, aby codziennie sprawdzać swojego maila.
Powodzenia!