Do you worry about unsubscribes? You do, right? Thinking of the amount of work and time you put into building an email list it is quite sad to see the people leaking out of your funnel…
Now watch one of the funniest TED talks I've ever seen:
Admit it, even if you have compelling voice, there will always be people who won't like, or will stop liking, being on your email list. People change, their interests change and for you to be on top of email marketing, you MUST make unsubscribe process as seamless as possible. Your subscribers might not have such a sense of humor as James Veitch has :)
The Agony of Trying to Unsubscribe, hilarious stand up by James Veitch (check his website here for more amazing stuff), makes a strong point and teaches us marketers a very important lesson:
you don't want to keep on your list people who don't want to hear from you, much less buy from you
size of the list doesn't matter, the quality does
"Anything can be fun if you find the right game" - James Veitch
If only all of the subscribers had the guts to play it out as James did in the video ;) He exposed the absurdity in every day life and made fun of it. Consumers like being connected and up to date, however it comes at a cost. The cost is on both sides. People are overwhelmed with amount of information vibrating in their pockets every minute and marketers must live up to expectations by constantly improving their message and putting customer in a center of attention.
How to do it? Write emails your subscribers actually want to read by staying relevant to their needs and wants.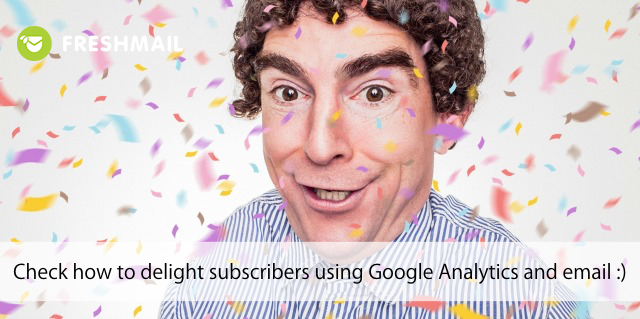 Do not worry about unsubscribes
Email emerged (again!) as a prefered communication channel in the latest Hubspot State of Inbound 2016 survey: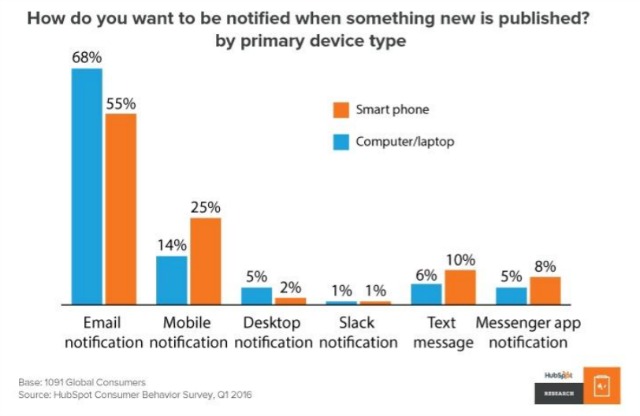 Email is a direct marketing channel characterized by private nature. The idea of permission marketing behind the email makes it one of the most efficient channels when it comes to sales and personalized direct communication.
Email works when it meets the needs of a person who opted-in to receive marketing messages from you. When you're sure you're delivering compelling message, providing value and entertaining subscribers, you shouldn't worry much about unsubscribes. Let people who don't feel attached to your brand anymore go.
Make the unsubscribe process as seamless as possible:
Provide a valid email address to unsubscribe.
Make it a one-click process - automatically unsubscribe your recipient.
Make unsubscribe button stand out in your email design.
Don't send another email telling you've just unsubscribed someone, redirect them to a confirmation page.