Do you want to increase the number of clicks in your email marketing campaigns? Focus on creating a better Call to Action (CTA). This small part of your newsletter is a major part of its success.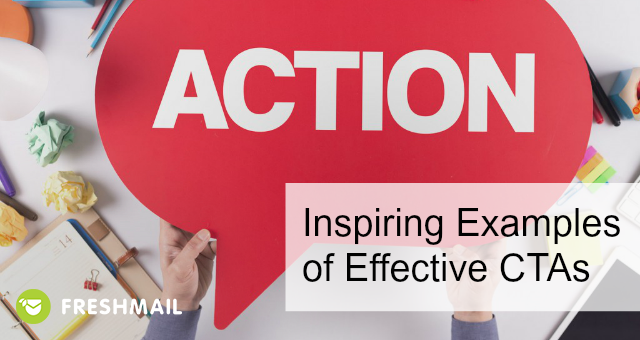 Your subscribers are surrounded by information and tons of emails. You have to grab their attention and stand out from the crowd. The decision about whether or not to click on something is made in a split second and you rely on your CTA to encourage recipients to stay with you and go a step further.
What exactly is a CTA?
A Call to Action takes anyone who clicks on it to a predefined place like a landing page, e-store cart or application login.
CTAs can take different forms - underlined text, graphic buttons or icons that appear clickable and suggest that they lead elsewhere.
The text that accompanies a CTA helps to encourage recipients to click on it by describing the offer and its benefits.
CTAs take many forms but some are more familiar than others, like "Read more", "Buy now!" or "Open a free account!".
A clear CTA lets subscribers know where they should click and where they will be taken.
Remember that CTA in the form of a button can increase clicks by up to 45%.  
Good practices for using CTAs
To get the best results and the most clicks, CTAs must attract attention immediately.
When creating your CTA, make sure that:
It's located

above the fold

or page break in the area where recipients will be able to see it without having to scroll. Use two CTAs for the best effect, with one at the top and another at the bottom.
It's clear that the CTA is clickable. Use a larger font for your CTA, underline it (which implies a hyperlink) and change its colour using graphic buttons with the right text.
It attracts attention in terms of its appearance. Surrounding it with whitespace enhances its visibility.
It uses the first person, changing things like "your" to "my". Believe it or not, this can make a huge difference 

in the results you get!

It makes it clear where subscribers will be taken after clicking on it (for example, to download an e-book). This is better than just an enigmatic "Click here".

It's the right size and adapted to different sizes of the screens where it will be displayed.
Examples of CTAs in newsletters
Now that you know some of the rules to follow, let's see how others do it. Here are 13 examples of different kinds of CTAs in email marketing newsletters.
>> CTA in the form of a text link
The CTA in Siteleaf's newsletter is simple text link. The "Check it out" CTA stands out in blue and it's enough to make it obvious what it is.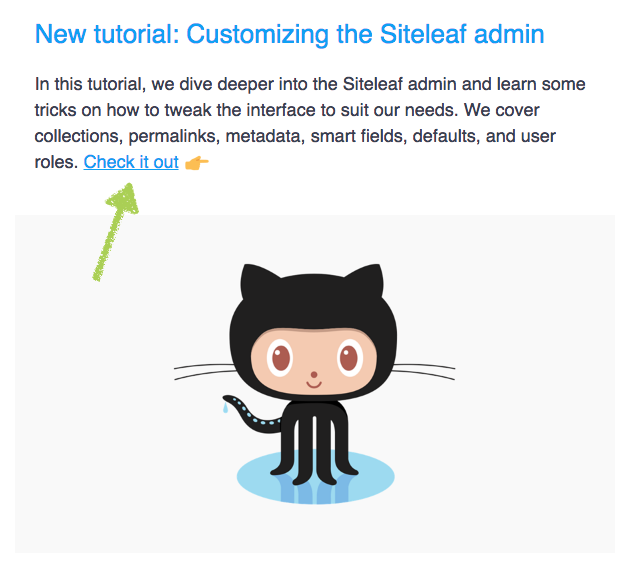 >> CTA in the form of a graphic button
Graphic buttons placed in the content of a message have a greater chance to stand out and get attention. Their size and design can be used to draw interest and encourage recipients to click.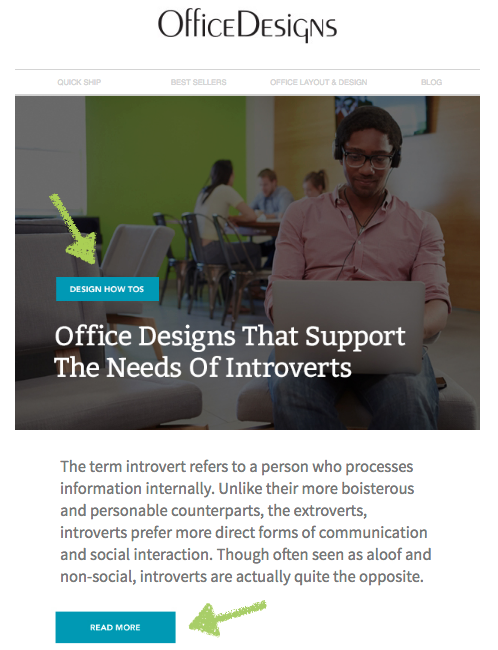 >> CTA copy
Buy, Reserve, Learn More... we see this kind of commands all the time. Simple ideas that tell us exactly what we need to do.
Here's a cool example of a simple CTA from Evans Cycles. Everything is clear - recipients can see information about the sale and clicking "GO" takes them to a dedicated page.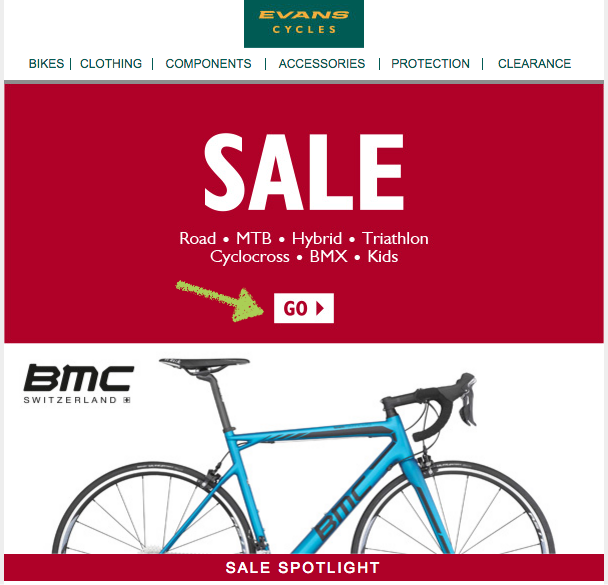 Budget Travel came up with something similar, adding a simple CTA with an invitation to see more details.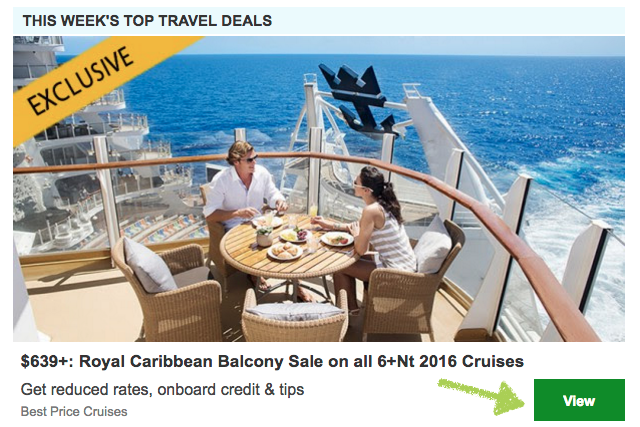 To enhance the sense of urgency, add a CTA with words like "Now", "Today" or "Don't wait" like Swarovski.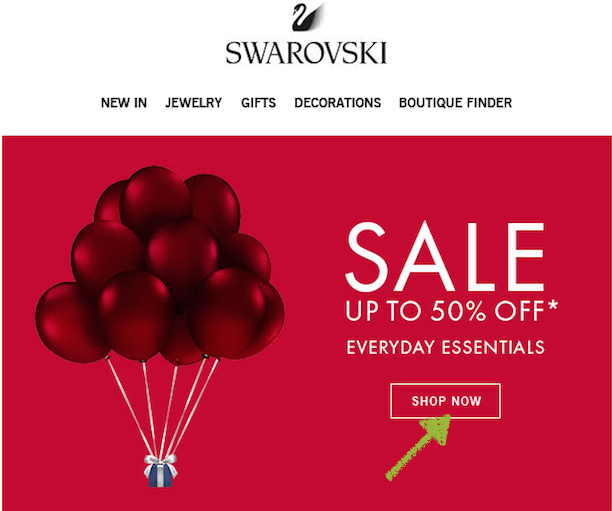 >> CTA with the language of benefits
To encourage recipients to click your CTA, you sometimes need to add a little more motivation. A few words about the benefits can be just the trick.
Canva added just a few words about a 30 day free trial on a colourful button. Nothing about buying or commitment, just an invitation to try it for free.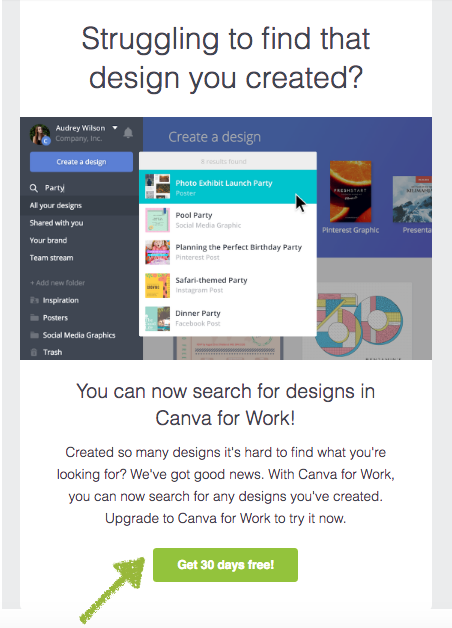 A low price is also a benefit and always gets attention. Use it to entice recipients to learn more. If it works for copier toner, it can work for anything.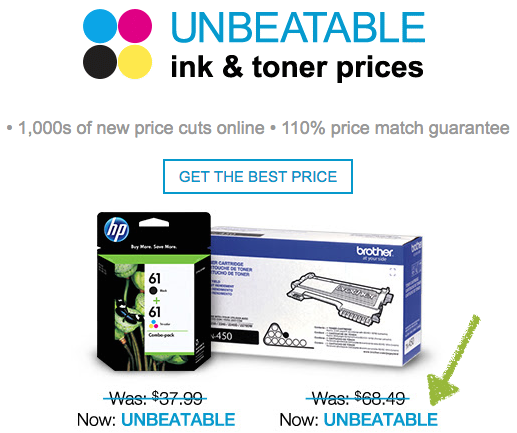 Warrior Forum combines prices and benefits in one CTA.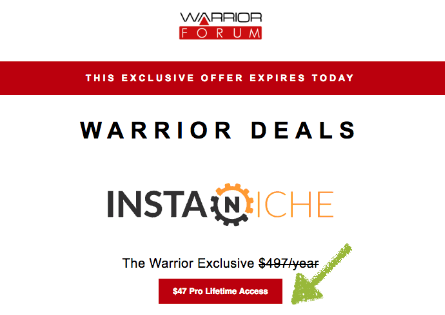 A SAVE NOW button encourages us to the opposite of spend but gets the same idea across.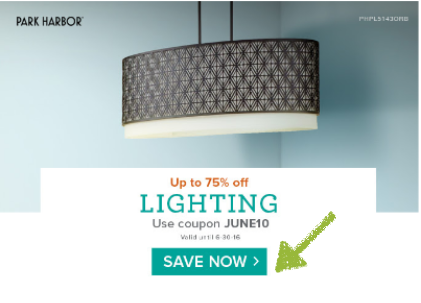 >> CTAs that add information
A good CTA not only shows you where to click but makes it clear what will happen next. Webflow takes it a step further with a reference to the title of the message.
Let your subscribers feel like they're part of something cool! And what's cooler than getting things started by saying "Let's Do This!"?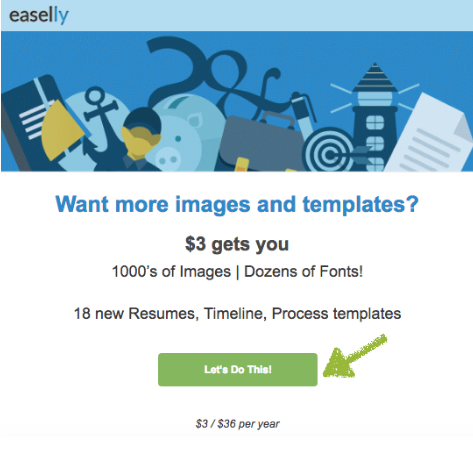 >> CTA in the form of an icon
Sometimes an icon says it all. That's the case in Forever 21's newsletter, where the CTA "Watch the Video" accompanies the "Play" icon, which everybody recognises.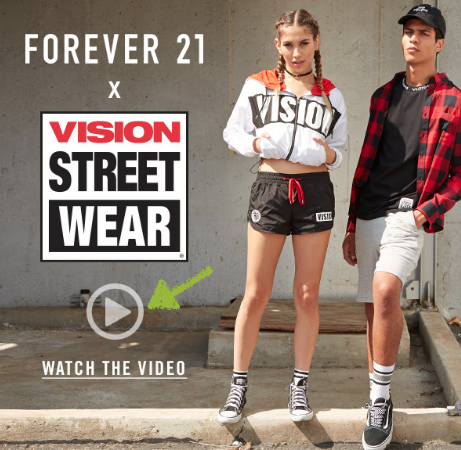 >> CTA with a fun twist
A little humour never hurt anyone and it can be just the thing you need to get recipients to agree to go along with you. Who's going to decline an invitation to "Espresso yourself"?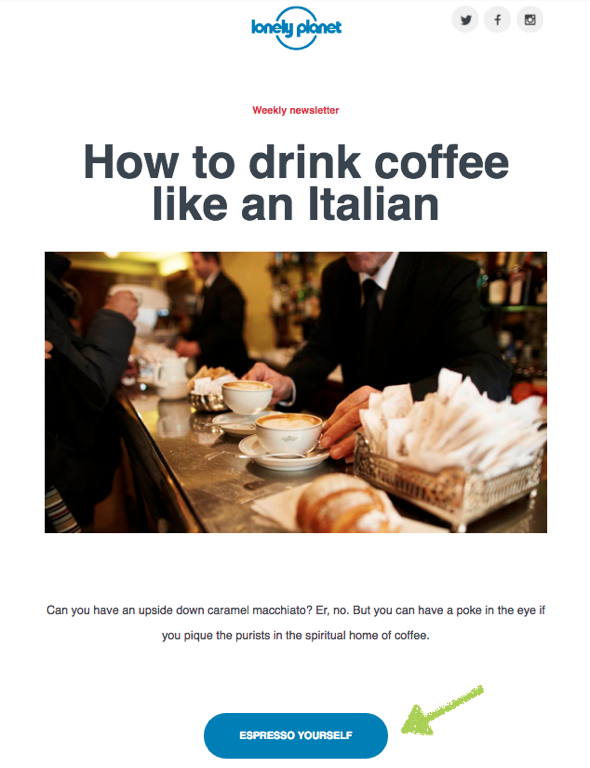 Create a CTA that converts in FreshMail Designer
Now that you have some ideas for all the different kinds of CTAs you can use, it's time get started on making your own.
FreshMail Designer makes it super easy to create exactly what you need. Design an effective and persuasive CTA in just a few clicks and start sending subscribers to your landing page, signup form or other destination.
Just select Button Block from the left-hand menu in FreshMail Designer.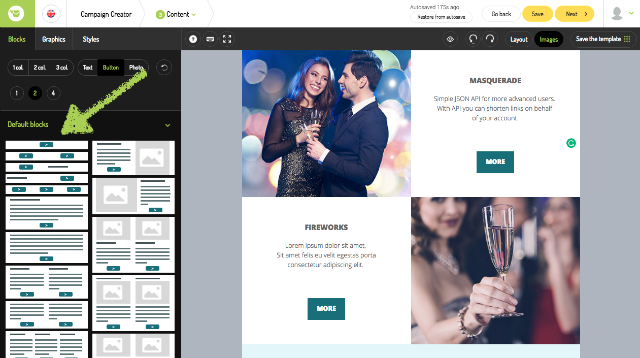 Next, edit the button by changing its size and colour or by adding a frame or rounded corners.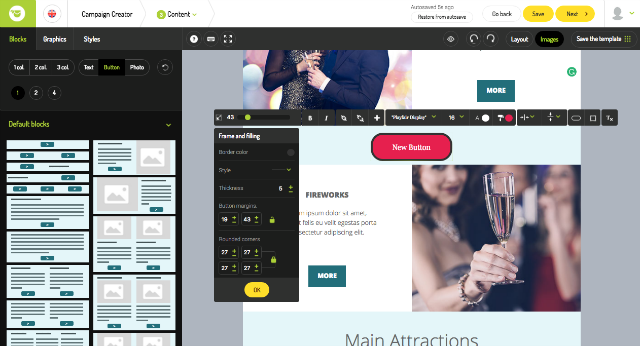 When it's just the way you want it, use the hyperlink icon to link it to wherever you want your subscribers to be directed. Done!