You should always remember good manners and knowledge of the applicable customs in every day life when dealing with people. The same applies to the job of email marketer. Knowing and following the email etiquette is the foundation of effective, personal and valuable communication with your subscibers.
Lots of email marketing good practices are easily available on the internet for those who want be active in this field. It's worth getting to know 5 good rules of email marketing etiquette and use them regularly in your work. Take notes!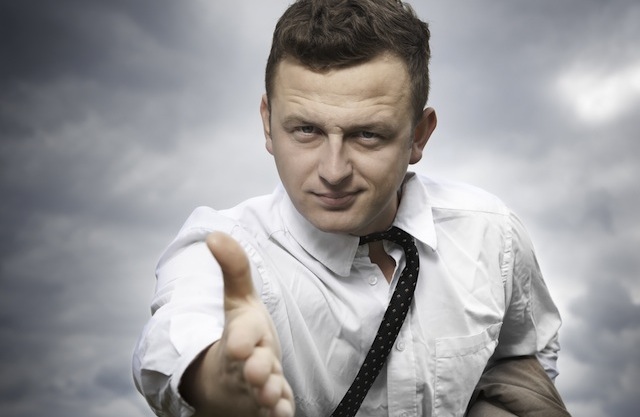 1. Consent from your recipients is the basis for your communication
In many countries it's forbidden to send unsolicited promotional messages. If your recipient hasn't given direct permission to send your messages by marking the proper checkbox on a sign-up form then you shouldn't send him anything. There is also second part of this rule which is:
Recipient has to give the permission consciously. This consent can't be implied or hidden in a term of use. The request for consent could be repeated also in the activation email that should remind the user that clicking on the link means that the recipient agrees to receive commercial materials by email and have his personal data stored.
 2. Build your mailing list the right way
Remember that every person added to your database needs to voluntarily provide you with an email address. In order to avoid a situation in which someone types in an address that is not theirs on a sign-up form, a Double Opt-In method should be used. This requires the recipient to verify his address by clicking on the activation link sent to an address that he has access to. The activation email that is sent as part of the Double Opt-In model is also a good opportunity to write a few words about your company or mission. All of this helps to ensure that your new subscriber gets a positive initial impression of you and the content that you will be sending.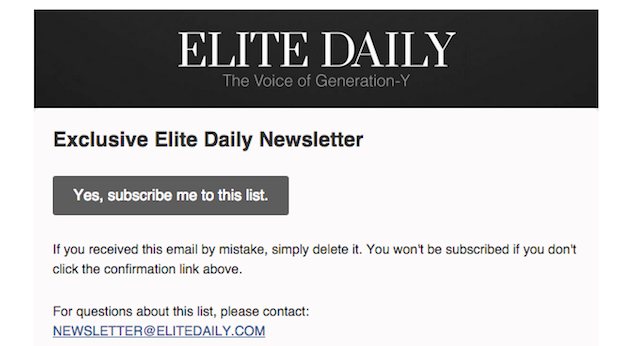 According to email marketing best practices, a sign-up form should be visible on every page. Why? Because few visitors will see your homepage. Most often they will be redirected from Facebook or Adwords and they will visit selected subpages. Make sure that they will have a chance to sign-up for your newsletter wherever they land.
Popups, which are not normally welcomed by visitors to your website, are however the preferred method of signing up to a newsletter. Don't be scared to use them but be sure to limit them to two session capps.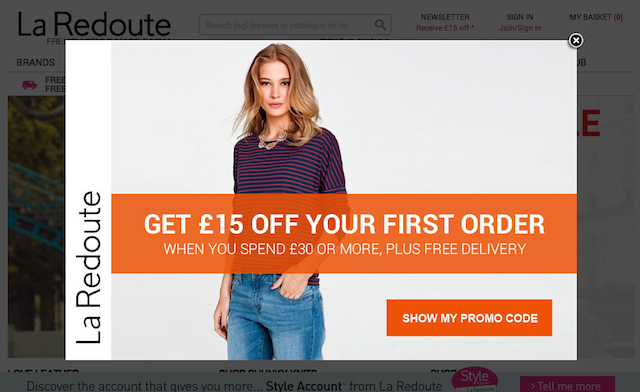 3. Using consent confirmation
It may not seem that way at first, but an activation email is a very important medium for communication with your subscribers. Not only can it can it serve the practical purpose of informing users that they need to confirm their intent to join your newsletter, on the other hand it can communicate some emotions. Example below shows how happiness and excitement connect to shopping. It all depends on the strategy of communication you take.
Typically, emails sent to confirm a new subscriber's interest in joining a newsletter simply inform him that he needs to click on a link to do so. Sometimes it's worth changing things up a bit. While still being sure to include the necessary link to confirm the subscription, why not take advantage of the opportunity to include value in the form of information or brand building? Introducing your new subscriber to your organization or company with something more than just a link to click on sets a better tone for your future communication.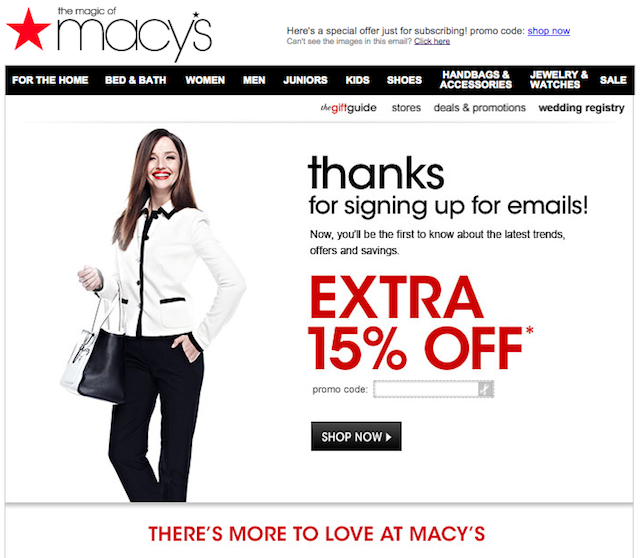 4. Carefully manage the content of your emails
Content can be never wrong or misleading. Especially when considering a subject line and sender line. There is nothing worse for an email marketer that losing the trust of subscribers. In the best case scenario they will stop reading your messages. In the worst case, they will flag your message as spam and it will have an influence on the deliverability of your emails in general. Don't risk being unable to deliver your mails because you weren't careful about what was included in your messages!
The name of the sender should always indicate your brand. Of course, you can use the name of your employee. You can also add to it a marketing message like: "Mother's Day In (your shop)". Little things like this help you build a reputation as a reliable seller. Let's see how it looks in an example:
Those two are similar but they put the accent in different places. Remember that the shorter a subject line is and the more information it contains, the higher Open Rate will be. We know that sounds like a bit of a contradiction - how can you make a shorter subject line with more information? - but be smart with you phrasing and you can do it. And if you promise something, remember to fulfill the promise.
The most frequent cause of losing subscribers' trust is a lack of correlation between the content of the newsletter and your landing page. Unfortunately, some marketers somehow still forget about that links from email should lead directly to the place where clients can buy a product (conversion page). Redirecting them to the mainpage can cause irritation. If you are promoting a special price in a message, make sure that it's also highlighted on the website.
5. Make sure everyone has a clear path to resigning from your newsletter
Nobody likes it when their subscribers resign from receiving newsletters. However, this is the client's basic right. You just have to accept it and try to reconcile yourself with the fact that "runaways" are simply part of the job.
If someone wants to resign from your suscriber list, don't do anything to stand in their way. Also, don't do anything to hide or obscure the resignation link or something equally ridiculous like making it appear in the same color as the background of your webpage. If every aspect of your page, including the resignation link, isn't done and presented in a professional matter it can lead to your emails being tagged as spam, a fate much worse than losing a few subscribers.
If somebody has unsubscirbed already, it is worthwhile to say goodbye. It is very likely that a personalised subpage and a persuasive message can make your subscibers come back to you.

Summary
Good manners can often help to bridge the gap between people. The same applies to the world of email marketing. What's more, in a world where information spreads fast and people's views build your company's reputation, it is worth ensuring that you act in a fair and professional manner when communicating with clients.
Along with the development of email marketing, the awareness among us-marketeers increases that the honestly treated client is your regular client.