Facebook has become a major player in Internet marketing, with some people reporting average ROIs in the 200 percent category and sometimes better. It has become a driving force in conversions and a vital element in many companies' branding and content strategies.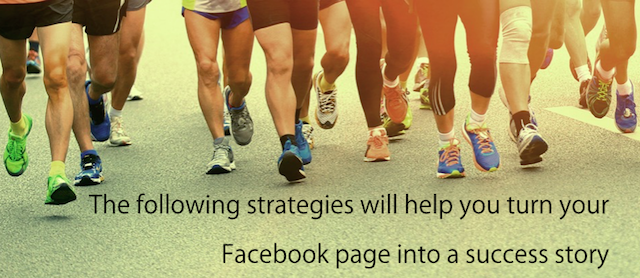 With over 750 million daily users (1.2 billion total users), Facebook has become more than just a byway for serious marketers — it has become a destination, and the reasons for that are simple: Social media is the dominating communication medium on the Web, and you need to market in places that give your brand or product the most exposure. Here are eight things you can do to leverage the power of Facebook, increase your ROI, and crush it with conversions.
1. Leverage existing website traffic
The easiest way to amp up your marketing efforts on Facebook is to let established customers and website visitors know that you're there. Display your social media icons prominently on your site. Make them easy to see and click, especially on mobile devices. These are your direct links to your social media presence, and you want people to follow you there.
2. Promote Facebook through your store
This applies to e-commerce and to brick-and-mortar stores. The advice in point one above obviously relates to your online presence. For physical stores, consider displaying fliers or making business cards with your Facebook information printed on them. You can also use a QR code generator that will allow customers to instantly be taken to your page to click "like" or "follow".
3. Determine the best days and times to post
Now we head to the site itself. There is a distinct rhythm to the effectiveness of Facebook posts. You have to post when your audience is watching, otherwise you will miss out on a huge number of leads.
There is no formula for this so it will mean some trial and error on your part. Post at different times of day and post every day to see when response is the best. When you identify the correct day/time combination(s), simply schedule your posts to go live at those points when engagement is most likely to be high.
4. Be consistent
This follows on the heels of our previous strategy. Keeping a steady flow of quality content on your fan page is as easy as scheduling your posts in advance. It's a great way to stay consistent and never forget to update.
You don't need to remember to post something at 4:45 p.m. on Tuesday — just tell Facebook to do it. Don't schedule too far out if you can avoid it. Quality, relevant content is the key, and there are times when a post you scheduled last week will be stale and ineffective today.
5. Use Facebook ads
Everything we've discussed up until now has been free. Now it's time to make a monetary commitment to your success on Facebook. Yes, we can hear the collective groan over being asked to spend money, but if you want to maximize your reach, it's going to cost you a little. The good news is that when you get good at working Facebook's ad placement system, the ROI is incredible.
In the grand scheme of things, Facebook ads are relatively inexpensive, and the investment can easily return to you 200 percent if your campaign is effective. The best part is that there is a comprehensive support system built into Facebook advertising that can manage your entire campaign. It will take some testing to discover the best conversion strategy, but it will be well worth the small investment to get it right.
6. Run contests and promotions on Facebook
Even though most people will tell you that they don't expect to win them, they still love to participate in contests. They also love the feeling of getting a good deal. This is why recent statistics show that more than a third of Facebook users will like a page more readily if there is some kind of incentive to do so, like a contest or a promotion.
This can be something simple, like a digital asset that everybody gets a link to download, or a concentrated contest with a single more valuable prize, like a free 1-hour massage or consulting call, etc.
7. Interact with your fans
There is no better way to establish a relationship with your fans than by interacting with them directly. The @ feature on Facebook allows you to direct a comment or response to a specific person, and he or she will always get a notification of being mentioned in your post or reply. Sending personal messages conveys to the recipient the human element of your business, and that is a vital component to establishing trust.
8. Leverage your email marketing efforts to promote your Facebook page
Send out an email blast specifically announcing your presence on Facebook. Include a strong call to action to follow you and offer some kind of small incentive for interacting with the site: "Like our page on Facebook and you'll be entered to win...".
You can also capture more emails and build a list using Facebook the same way. Ask your fans to join your mailing list and offer a small incentive just for opting in. Make sure the asset you offer in exchange for the email is relevant to your target audience on Facebook, and you will find Facebook quickly becomes a powerful list-building tool.
Read more about building your social media strategy: