One of FreshMail's newest features is an Open Autoresponder that takes care of all your subscriber correspondence after a campaign email is opened. If you haven't started using it yet, take a look at what you're missing out on!
New functionalities in FreshMail
In November 2014 FreshMail introduced autoresponders that send emails after a certain number of  hours/days/weeks/months pass after a new subscriber signs up to a newsletter. Now we've added three new types of autoresponders:
the Click Autoresponder (read about it here),
the Follow-Up Autoresponder (more about it here),
the Open Autoresponder.
Let's take a closer look at that last one.
What exactly is the Open Autoresponder?
This autoresponder can be sent after your subscribers open a certain mail but it doesn't have to be triggered immediately. The sending time can be set up for any number of hours/days/weeks/months after the opening of a given campaign and what's more you can select the days of the week on which it can be sent (for example: on weekdays excluding weekends).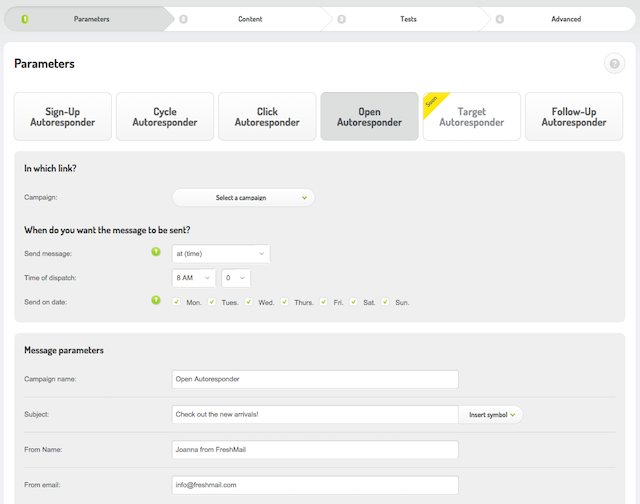 This way your communication with your recipients can be continued automatically without you having to do anything.
How does it work? Here's an example...
Let's say that you're selling some kind of services to people who have signed up for your newsletter and you send a series of messages to train or educate your subscribers on a particular aspect of your service (this type of autoresponder is described in this article). In the first message you describe service A and in the second service B etc. We can assume that people who open the following messages are interested in the given topics (no one opens messages about, for example, positioning if he is not interested in it).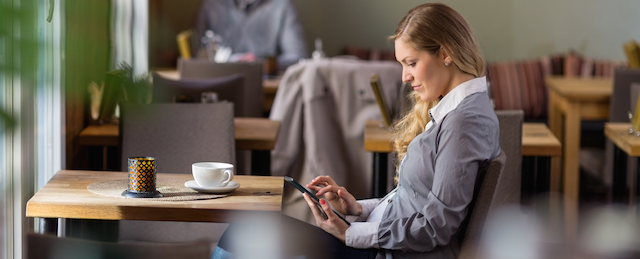 And now for each of the groups above (people who opened the message about service A; people who opened the message about service B) you can set up the autoresponders in which you can describe the relevant topic more in depth and include more details. You can write why service A is so valuable and why your company executes it so well, which companies use your services etc. In general, everything that can convince the person/company that they should be interested in working with you.
And how can you use it in your business?
Of course, this is just one example but it shows how you can use autoresponders that take over the work after someone opens your message. Remember that autoresponders should be linked to a certain time frame. The content included in it cannot become obsolete after a few days. That's why this type of autoresponder works well primarily for companies offering services and not products where availability, pricing and forms change.
You can also visit our other articles about autoresponders: