Just a short note for you today to share something we obviously think is important. Recent research has once again confirmed what we here at FreshMail know very well. It's something that often gets lost in the media buzz over things like social media and new ways of connecting with consumers but anyone responsible for a company's online sales knows that is it true.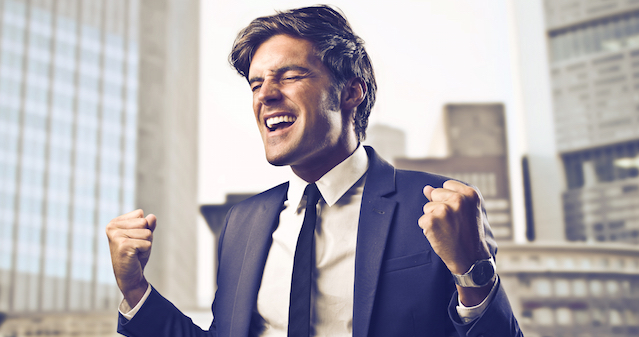 So are you ready to learn what this business "secret" is? Ready to discover the truth that forms the foundation of the online strategies for successful companies of every kind around the world? Ok, here it is.
Email marketing still delivers solid, measurable results
Email marketing works. That's it. This simple fact, which has been proven over and over again, is still relevant because it seems to be forgotten so often. And not only does email marketing work, but it still works better than just about any other option available to online marketers. New names and exciting ideas may enter the conversation from time to time and steal the spotlight but the fact remains that email marketing is still the most reliable and profitable way of getting your message out to the world.
Let's take a look at the details behind the latest "discovery" of email marketing's effectiveness.
Why you still need email marketing
All you need to do is read through the new report from Webmarketing123 and the results of a survey of hundreds of marketing professionals. These are people who deal with the challenge of getting their message out every day and are in a position to know what gets results and what doesn't. In response to the question "Which digital channel makes the biggest positive impact on revenue?", email marketing was at or near the top of polls related to two different business segments. The first poll was directed at B2B marketers, who put email at #1 on their list, with SEO a distant second place. The other asked the same question of B2C marketers and email slipped to second place behind "paid search".
It's interesting to note that in both polls, social media finished way down at the bottom with just 4% and 6% of B2B and B2C marketing professionals citing Facebook, etc. as their primary source of revenue. Part of this is no doubt due to the difficulty of tracking conversions in social media but it also suggests that consumers are not in "buying mode" while liking, sharing and updating with the rest of the world. We have yet to establish that consumers make decisions about purchases at the same time they look at pictures of what their friends had for dinner or selfies they took on vacation. And speaking of social media…
Two-way communication
Now please don't get us wrong, we love social media and are excited about its future prospects (and you have liked us on Facebook, right???). But the Webmarketing123 survey has produced results similar to what we have seen before regarding social media's performance versus email marketing and the rates of success that each side achieves in converting interest into sales.
In addition to the reasons listed above, another reason email marketing is more effective than social media when it comes to increasing revenue is the fact that email marketing is capable of two-way communication with consumers in a way that social media is not. Yes, we know that business pages on Facebook can post something that asks for your input and you can answer it but that doesn't match the depth of communication you can achieve with email, where you can personalise your messages and use autoresponders to react to various subscriber actions immediately or, if you choose, after a certain amount of time has passed.
This kind of customisation, combined with detailed campaign reports, lets marketers differentiate between recipients and divide them into segments which can then be sent further emails that are appropriate for that group. When social media users reply to a commercial post, the business doesn't know what the replies said without going through them one by one, an impractical and unlikely solution to the challenge of measuring reactions. On social media, one-size-fits-all messages are sent out to thousands of people but the information to be gained from "likes" and shares is limited.
Email marketing is still the best way to start and maintain a conversation with consumers that leads through all stages of the sales funnel. Email marketing brings benefits to both parties that social media cannot offer. Senders get reports that reveal important statistics about what subscribers are reacting to and how to better present their offer to get the best results. Recipients get personalized messages with offers tailored to them sent to a platform where they are used to processing commercial offers.
Get all your marketing channels to work together
Social media definitely has an important place in online marketing but it seems that it works best when integrated with the other moving parts of the machine - email marketing, SEO and paid search. If you can get your social media followers to sign up to your newsletter and your newsletter subscribers to follow you on social media, the impact on your bottom line can grow exponentially.
That's why email marketing works and that's why marketing professionals consistently place it ahead of almost every other option available to them.
For a closer look at the relationship between different parts of online marketing strategies and their strengths and weaknesses, take a look this blog post.