Whether it's increasing your sales or building the image of your company, no other method of online promotion works better than email marketing. It may not be the newest or trendiest way to get your message to potential customers, but the fact remains nothing else comes close when it comes to getting results.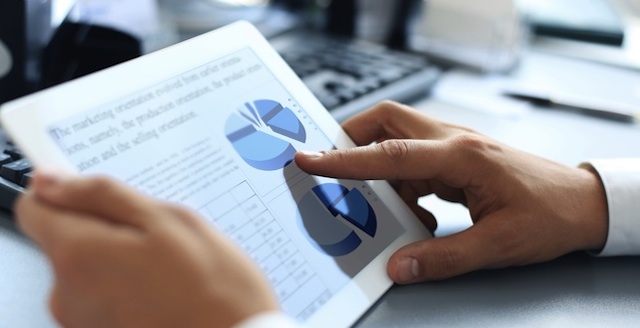 In a new report from Gigaom, released in June of 2014, marketers were asked to value the efficiency of online marketing tools they use at work on daily basis. The results were not surprising since while it's not easy to attach numbers to the results derived from a social media strategy based on brand communication, email marketing delivers quantifiable returns that are easily measured.
Numbers tell the story
When asked about the most effective strategy for customer retention, 56% - more than half! - of marketers pointed to email marketing. Respondents also chose email marketing for being the best for conversions (42%) awareness of brand (41%) and customer acquisition (37%). This is all just further confirmation of what marketers already know - sending emails directly to personal inboxes has a strong influence on brand recognition and helps to form the foundation of a customer's relationship with that brand.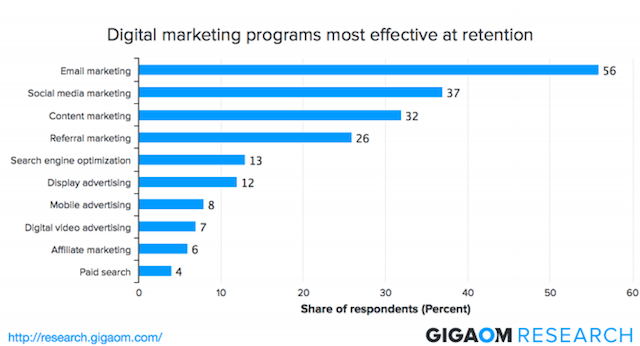 It's important to stress that among the marketing professionals who recognized the power and advantages of email marketing,  86% of them said that they use email marketing programs like FreshMail to execute their campaigns.
Multi-channel marketing works the best
Respondents to the survey clearly highlighted the value of email marketing. Still, its use is frequently complemented by social media marketing (72%) and SEO (70%). Online strategy should be based on multi-channel communication - research shows that it's always better to use more than one channel to build brand awareness. While Facebook and Twitter profiles are used for the most part to shape the online image of company, search engine optimization is important for those who still don't use social media.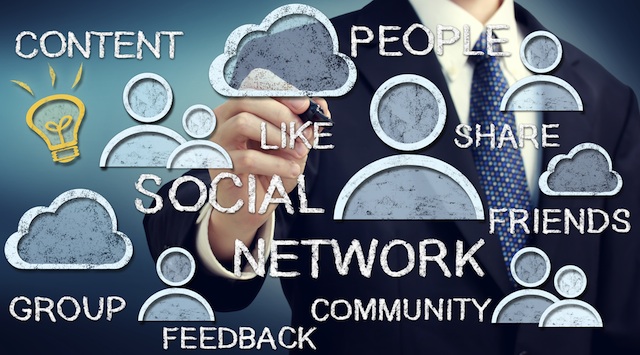 What's the prognosis?
Around 60% of professionals claim that e-marketing budget will increase over the next few years. More money will be spend on content marketing, SEO and email marketing. Moreover, 38% of respondents say that they will allocate more money to social media marketing, making it likely that it will increase more than any other channel.