Email Marketing Day, the email conference held by FreshMail, Holistic Email Marketing and Return Path kicked off in London, UK. Taking place June 14 – Email Marketing Day (#EMD17) brought together digital experts and business leaders to discuss topics of email strategy and design, deliverability, content, consumer experience and digital communication.
During the event, experts walked attendees through all the different ways email can help support digital strategy and foster relationships with subscribers. They presented actionable tactics which make digital strategy succeed. And discussed how to build relationships with engaging email marketing, relevancy and personalization.
The purpose of #emailmarketing is to build relationships that then convert - @davechaffey via @jennatiffany #EMD17. Click to Tweet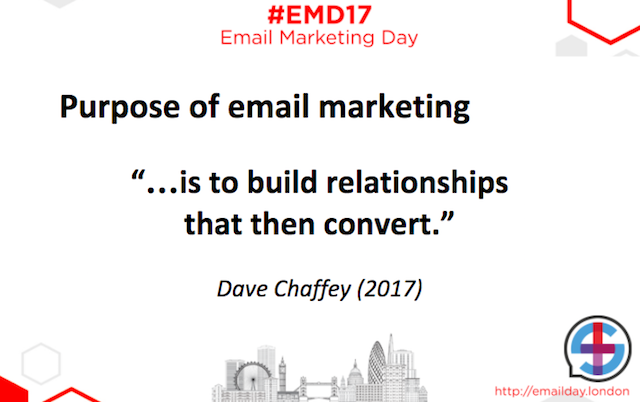 The event covered nine keynotes and two Q&A panels with experts, followed by social networking at The Jugged Hare Pub. Many thanks to all those who attended EMD17 at the The Engine at Runway East in London.
Let's take a look at key takeaways!

Your email is your target market. Use email as your primary testing tool and roll out findings to other channels. Holistic Testing is a new testing approach that we've pioneered here at Holistic Email Marketing. A regularly-performed test based on a hypothesis is the essence of Holistic Testing. Unlike a typical A/B split test that is based on testing a factor and achieving the single aim of gaining an immediate uplift in a single campaign.
Holistic testing has a two-fold aim.
Finding out which version delivers the best result.
Discovering long-term insights about your audience.
'Only 3% of #marketing budget spent on #emailmarketing yet it drives the most revenue' @kathpay #EMD17 @FreshMail_APP pic.twitter.com/LBmn0i8Dyd

— Jenna Tiffany (@jennatiffany) June 14, 2017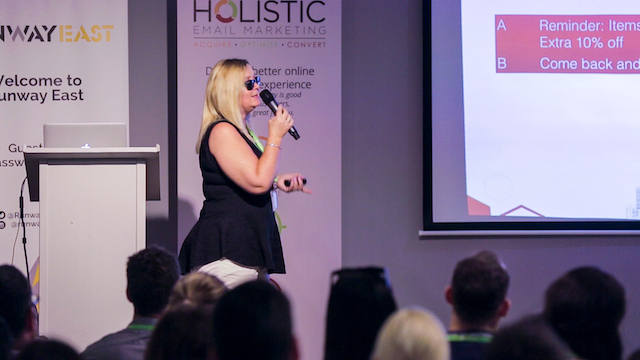 Email deliverability continues to evolve. Traditionally important factors such as complaints, data quality, infrastructure & authentication, black lists and white lists are all still highly relevant. All email senders should know their reputation metrics, and which of these factors may be having an impact. They should also be able to measure their Inbox Placement Rates (IPRs), i.e. what % of their emails are actually being delivered to subscribers' inboxes – where they will be seen, generate interactions, and create conversions to sale.
Globally, average IPRs are only 79%, and while higher in the UK (88%) this still means 1 in every 8 emails sent is not getting seen. Engagement metrics are also becoming increasingly important, and senders need to think about how they amplify positive behaviours such as organic forwards, retrieved from spam, and added to address book. As we saw from the UK election examples, these positive and negative engagement indicators can also provide important clues about the overall relationship subscribers have with the sender – as we saw with our election results prediction.
At the @Fresh_Mail marketing event with @GuyHanson @returnpath presenting on the email landscape #EMD17 pic.twitter.com/5gSoPr2xEN — Nina Bosanko (@ninabosanko) June 14, 2017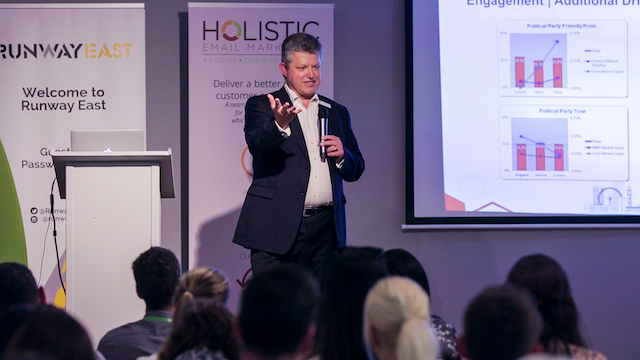 Email Marketing is a contantly changing and evolving landscape, in 2017 we can some huge changes and innovations. Data becomes a major factor for the success of campaigns. Email became an industry of its own and people seek careers and professional education to up their expertise. Omnichannel marketing is now in very close relation with email and we will see this symbiosis taking an even more exciting form.
Email marketing is more alive than ever with new features like #video or #automation #EMD17 @viwomail @Fresh_Mail pic.twitter.com/Wg3bcbiypG

— Ramón Anadón (@ranadonp) June 14, 2017

To create a successful email marketing strategy it's important to define the why before the how. Determine the reasoning behind what you're doing, the goals and objectives in what you're setting out to achieve before determining how you're going to create the email. It's easy to get carried away with the design of an email without ever determining why you're sending it in the first place. Another key area is to establish the key performance metrics that will determine a particular campaign as a success - moving beyond measuring just opens and clicks. Remember, to define these top 5 areas first, before pressing send on an email campaign:
Direction - align your strategy with the direction and ambition of your organisation.
Tactics - the 'how' of your email strategy.
Data - use the data you have available such as browser behaviour to personalise the experience.
Target Audience - will the campaign appeal to all subscribers?
Performance – what does good look likez
Adhoc vs planned - effective #emailmarketing is a marathon not a sprint #emd17 #strategy pic.twitter.com/X1Kq6HICKq — FreshMail.com (@FreshMail_APP) June 14, 2017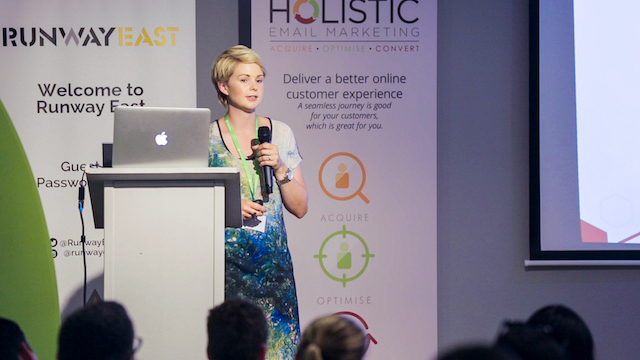 Ecommerce is tough regardless of the marketplace. Most Ecommerce businesses are up against huge competitors so they need a way to stand out from the crowd and to level the playing field. One way to achieve these goals is through the use of Ecommerce Content Marketing and by using proven Content Frameworks. This is a step by step system which is proven to deliver consistent results both in terms of increasing traffic and improving conversion rates.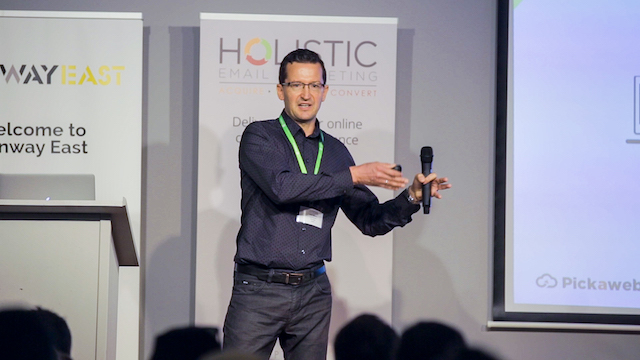 In today's complex mobile/digital world, seamless customer journeys build solid, mutually beneficial relationships between brand and customer. Seamless customer journeys require meaningful communications for each significant point in the journey via the right channel.
Develop the comms plan for each customer journey: map the right channel to each communication opportunity or need #EMD17 @FreshMail_APP #crm

— Deborah Womack (@TheLadyD) June 14, 2017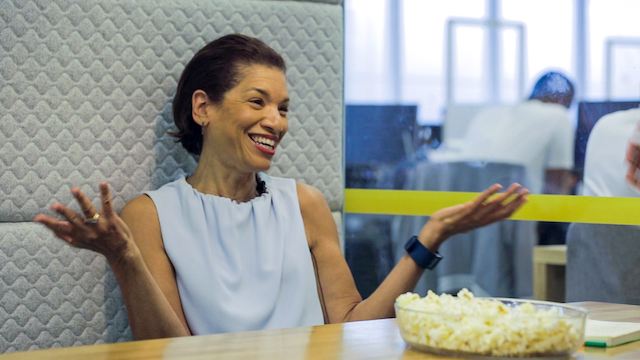 My talk was an introduction to a method of developing emails called progressive enhancement, and the reasons I like to use this approach. I used the approach to dispel several myths that are still hanging around of 'things you can't do in email' such as backgrounds, web fonts, animation etc… and how using a progressive enhancement method will not only provide a solid foundation, but open opportunities to be more creative and accessible.
@joon82 on email enhancements #EMD17 pic.twitter.com/dKL6OEj86O — FreshMail.com (@FreshMail_APP) June 14, 2017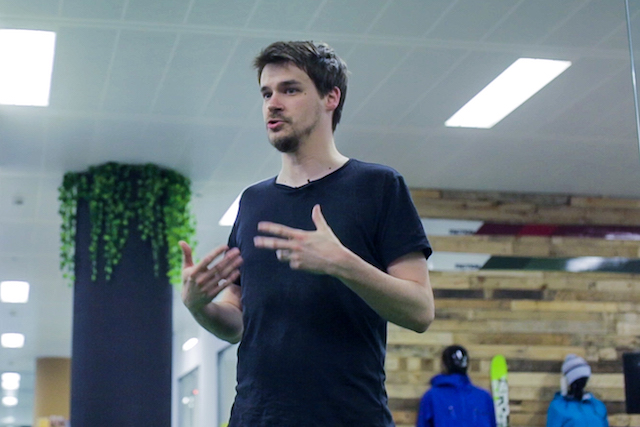 The B2B marketing landscape is changing with more (6.8) people in the average buying process today and increasing use of content marketing and marketing automation techniques. Account Based Marketing approaches, which increase personalisation and relevancy in email marketing is a critical way of overcoming these challenges.
6.8 people now involved in the B2B buying process @riazkanani #EMD17 @FreshMail_APP #B2B #marketing pic.twitter.com/kDuH7eLUjJ — Jenna Tiffany (@jennatiffany) June 14, 2017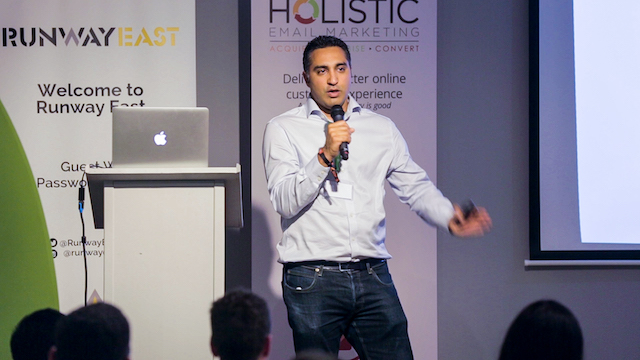 Clients often don't realise the marketing potential of their email lists away from literally going to their inbox. My presentation was about making your list work harder for you with Google advertising without paying a premium and getting to customers at all stages of the purchase funnel.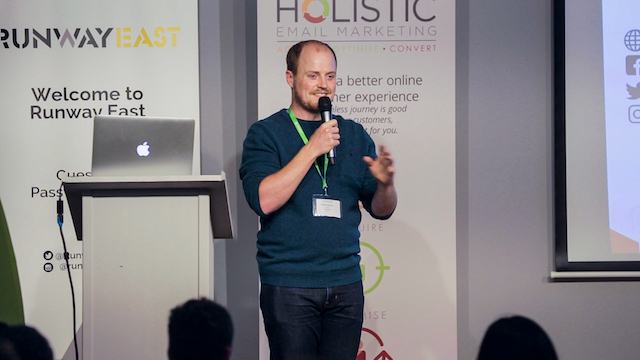 I had a very enjoyable Q&A panel with Tony Messer of Pickaweb and Maria Wachal of FreshMail. Although we talked about a broad range of topics, the importance of content remained a strong theme throughout. In particular, I highlighted why it was important to assess the level of education, trust and motivation your audience has towards your product/service in order to more specifically tailor applicable content to them.
We also talked about complementary methods of promotion that worked well with email marketing. I am a strong proponent of Pinterest, a platform that can sometimes be dismissed or under utilized by businesses, given that it has been somewhat slower to commercialize than other platforms in the social space. However, given its potential for driving high traffic and with 73% of Pinterest users having bought at least one product viewed on the platform, it's definitely an avenue worth investigating.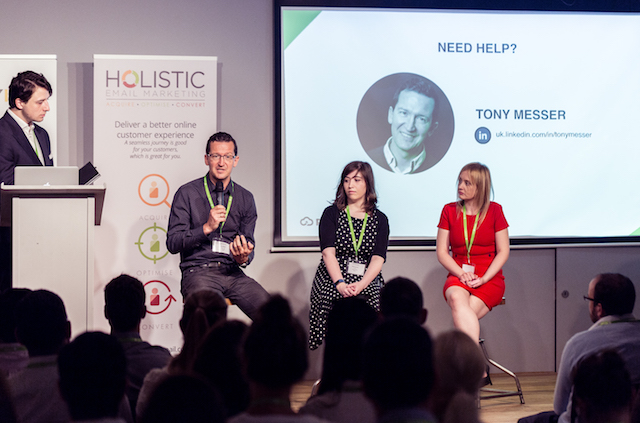 Great panel at the London Email Marketing Day #EMD17#EmailMarketing#DigitalMarketingpic.twitter.com/MLkfsLP7MI — Ramón Anadón (@ranadonp) June 14, 2017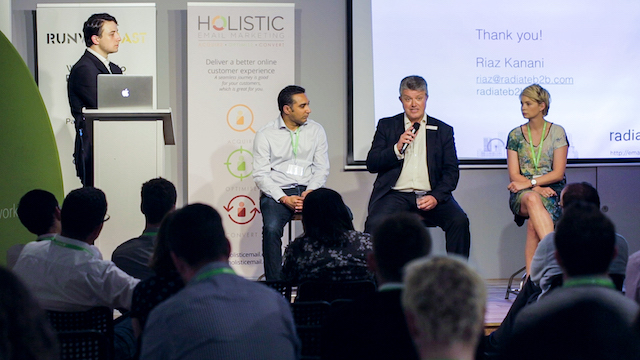 About Email Marketing Day #EMD17
Email Marketing Day is the premier series of events organized by FreshMail where digital experts talk email trends and email benchmarks. Event aims to enable individuals and companies to gain actionable marketing education from industry experts, network and get to know proven strategies of customer-first marketing.
FreshMail would like to extend its thanks to EMD17 Partners:
Join and follow the conversation with hashtag #EMD17!