Growth hacking is all about quickly acquiring a large number of users, even if that means forgoing monetization of a project.
The idea is straightforward but the skills needed for growth hacking are beyond typical programming skills, marketing strategies and clever minds - it's the ability to see opportunities in places that seemingly don't have any. A key element of this is seeking places where your potential customers might be rather than trying to convert the uninterested.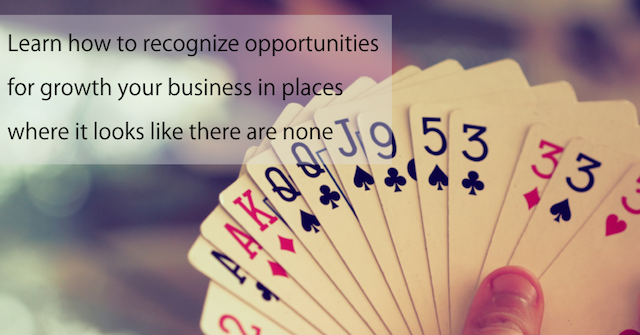 Growth hacking is still a fairly new concept, with the name entering the vocabulary of the internet in 2010, but the ideas behind it were well established by then. Many of the giants of the online world like Facebook, AirBnB, Twitter, Instagram, Youtube, Dropbox or LinkedIn have incorporated growth hacking strategies into their own marketing activities.
What can you learn from growth hackers?
First and foremost, a new way of thinking. Let's be honest and admit that the success enjoyed by the projects mentioned above isn't guaranteed to everyone (but keep reading to see what drove AirBnB to success and my own ideas for promoting internet stores).
Growth hacking is shorthand for a defined business model and its foundation is the acquisition of users. Note that the examples I mentioned above are portals or social in nature. Every business needs users and customers but the nature of the business determines the size of its target group. A shop selling fishing supplies has a smaller target than a shop selling fish - lots of people eat fish, not so many catch them.
Growth hacking also use desires and temptations to lead users to get more interested in the project. Look at the massive success that group buying sites enjoyed in their time by using a very simple mechanism: offering a "luxury" goods at the most competitive prices, and allowing users to "pay" for the opportunity to view them by entering their email addresses.
Many of these businesses did not use the Double Opt-In method for collecting addresses, which resulted in mediocre database quality and subsequent problems with spam and deliverability. Despite problems like this, the fact is that at the peak of its popularity group shopping sites managed to attract a huge number of users and can be seen as having a very strong influence on the origins of growth hacking.
Watching and learning lessons
Constant analysis of customer actions and behavior help you to experience the occasional "Aha!" moment when you recognize a pattern, notice a tendency or simply see something in the statistics that escaped your notice before. These insight are critical for growth hackers.
The creators of Twitter noticed that new users become active, engaged and regular users at different points depending on how many people they "follow". When a new user started to "follow" eight people, the began to return to Twitter significantly more often. Look through your inbox and see how many posts Twitter suggests for you. Watching what users do leads you to implement the right solutions.
It's easier to join a gang than to start one
So we've looked at group shopping and Twitter, both of which are great examples of working in the area of growth hacking. Another interesting case history is that of AirBnB, an online portal for switching and renting accommodation all over the globe.
In its early days, Airbnb struggled with the same problems faced by most emerging businesses - a lack of brand awareness and a small advertising budget.
At the time, there was (and still is) a giant on the American market. Craigslist provided a forum for small and free ads which attracted hundreds of thousands of visitors. Craigslist had made its API freely available to make it faster and easier to post ads. As a nimble startup, AirBnB used this to their advantage. The moment someone placed an ad on AirBnB, it was also posted on Craigslist and was therefore seen by a lot more people. Getting this kind of exposure on a much larger platform redirected lots of visitors to Craigslist to AirBnB's site.
Let's go back to the idea at the beginning of this post for a minute. Let's say you run a small, recently established online shop. Where should you look for customers and publicity? On bigger sites, of course. Think about the big online sales and auction portals active in your market. That's where you need to be - posting things under your name, your brand and with links inviting visitors to "see more offers" that lead to your own page. You can also use the same template containing your logo and links the transactional mails that you send after a purchase.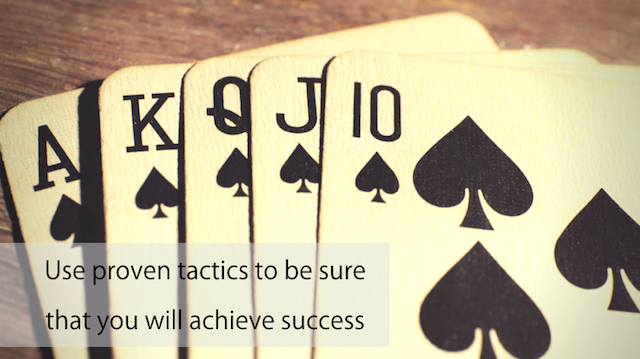 Dropbox took another approach to building their user base. They offered 5gb of free cloud storage space with the possibility of enlarging it to 16gb. It was enough to encourage everyone to invite friends to join the service and install the application on their computers. That's it. If someone joined on your recommendation, you got another half gigabyte of free storage added to your account. It was a tried and true and ancient method of getting attention and interest - giving something for (almost) nothing. That's the essence of growth hacking. Group shopping operates on a similar rule - opportunity costs (If I don't provide my email address, I won't see the amazing prices on offer!), social proof (All those people who bought it can't be wrong!) and limited time offers. And all you have to do to get access to all of it is give your email address.
There's an interesting technique that I would like to mention before I finish here related to the use of color and visual identification for the purposes of directing attention. Take a look at Facebook's homepage (what you see if you don't have an account) or Twitter's. Look at how the "register" or "create an account" buttons stand out. Look at the colors that are used for them and notice how distinct they are from the overall look and color scheme of the rest of the page. Small things like that put the emphasis on getting people to join.
And that's the whole point, isn't it? There's a reason why the log-in section on pages like Facebook and Twitter are rather small and the registration fields for new users are comparatively prominent on the page. Making the registration process stand out gets attention - and results. Remember this the next time you are designing a newsletter with a CTA button that doesn't sufficiently command the attention of viewers.
A final word
The subject of growth hacking needs a lot more than one blog post to cover everything it can do and how it should be done. There's a lot of information out there but if you are interested in learning more I would recommend "Growth Hacking - A how to guide on becoming a Growth Hacker" by Jose and Joe Casanova. I hope this subject will get you thinking about everything you can do to help your business find new ways to grow and increase profit!