In the second article of our series, we've assembled an inspiring collection of newsletters from all over the world. Take a look and get inspired! 
Send discount codes
Be careful to monitor the frequency of this kind of offer so your customers won't get too used to them (it may result in a good part of your customer base refusing to pay full price for your goods because they know another discount is coming soon). But a promotion based on a discount every once in a while is not harmful - it's likely to increase sales and stimulate your subscribers to action. In our Strategy department we observe that emails with discounts codes (of at least 15-20%) "sell" much more effectively than standard ones.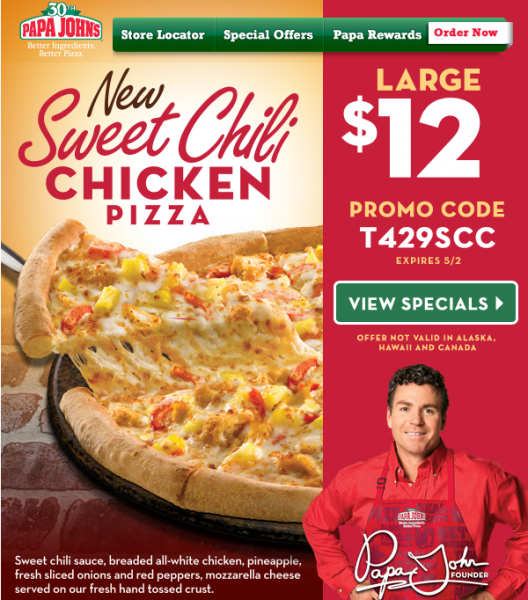 (newsletter: Papa John)
A birthday gift
Discount codes work as well for personalized messages sent on the occasion of birthday (of course you will need to ask your recipients for their date of birth). Wendy's wasn't too generous giving their customers a 1 dollar discount on any premium combo available in their chain but you might have a better idea. ("Happy birthday to you, happy birthday to you, one dollar off isn't very much, how about two?")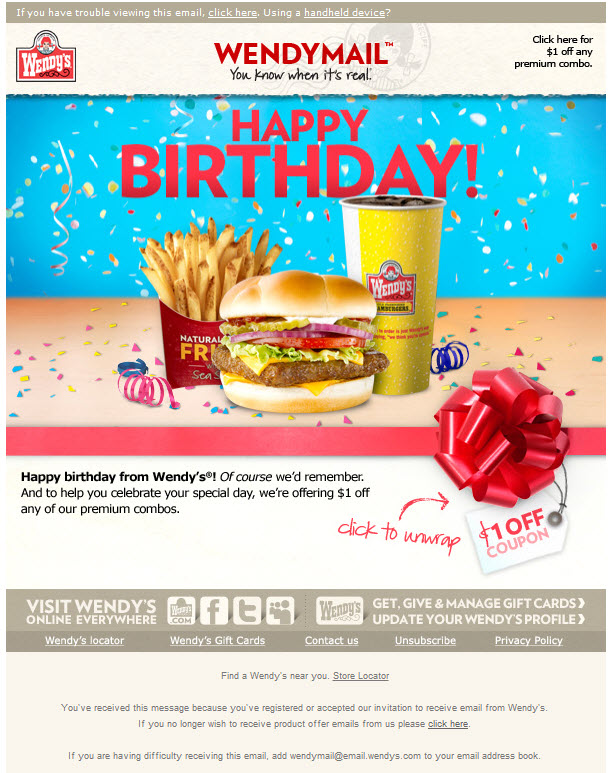 (newsletter: Wendy's)
Context and timing matters
If - for instance - you run a sport shop and the Fifa World Cup starts in a week you know that all football fans are ready to buy. They will be interested in a special World Cup offer (for example, 10% off an official ball and the t-shirts of all the national teams?).
If - to use another example - you sell high-end shoes, it's worth preparing a special offer for the wedding season (how about a shoe tree or shoe cleaner?).
The context in this newsletter is extra important. Staples sent it just a few days after Apple conference at which the iPhone 6 was introduced. Can't wait to buy your iPhone 6? Pre-order now!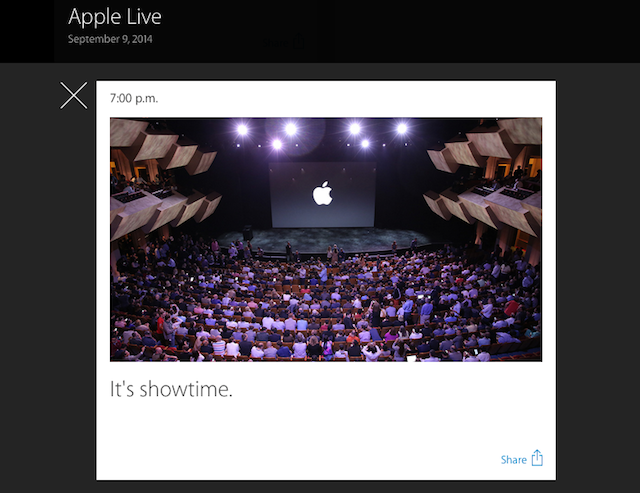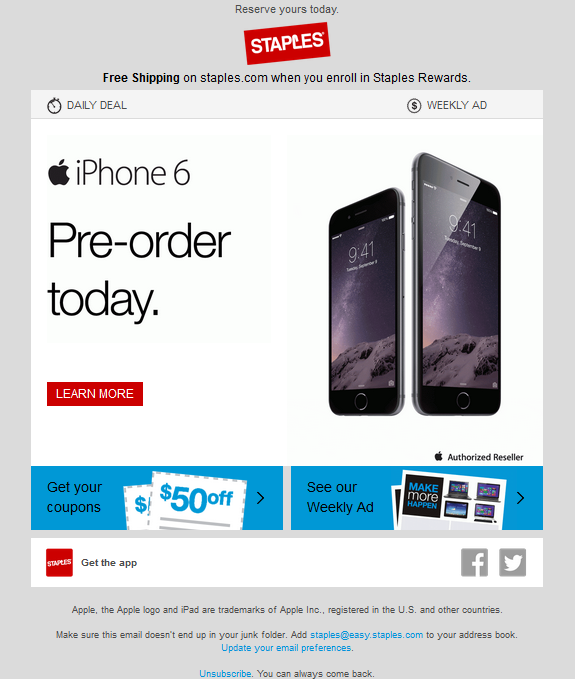 (newsletter: Staples)
Visible 'Call to action'
Even though all the elements in your email should be "clickable" (that is, wherever your customers click, they should be redirected to the page you want them to get to), mostly these are 'call to action' elements which draw people to click on them. Make them visible and visually distinct. Take a look at the example below. Apple placed the call to action button in the middle of an interesting composition in the shape of a heart (Valentine's day campaign).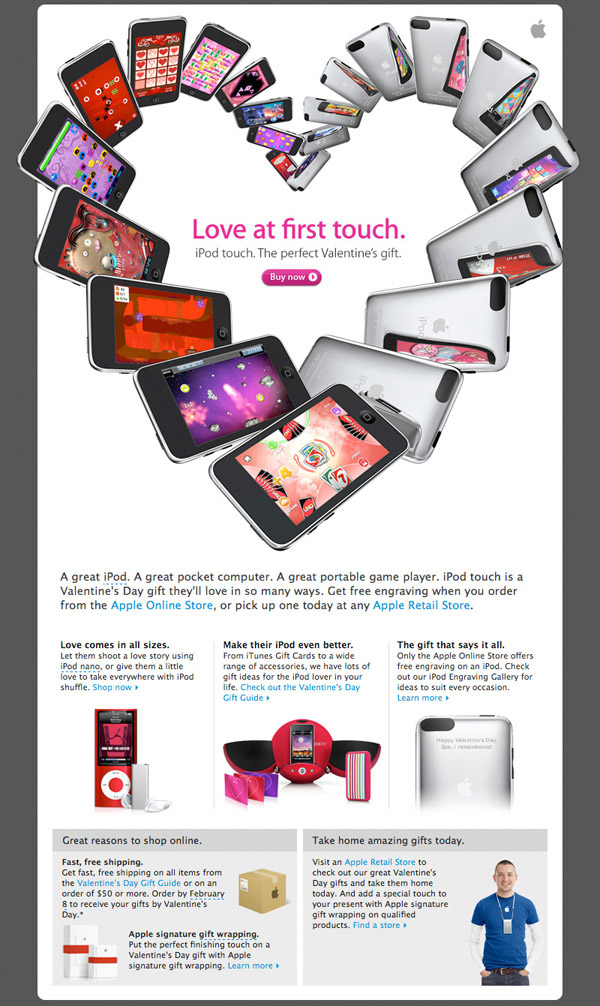 (newsletter: Apple)
Surprise!
A newsletter is a perfect place to surprise your customers. Thanks to an interesting and unique creation you can make your brand or offer stand out from the competition (and other companies that send their messages to the same recipient you are trying to reach) as well as make it more memorable. Take a look at this message from Beach Park aqua park and see how it holds your attention all the way dooooooooown ...

(newsletter: Beach Park)
P.S. The entire file was 2-3 times bigger than your usual graphic campaign but is was worth it the ride, wasn't it?:-)