Think about all the applications you use every day at work. Some of them might help create marketing materials, others are for managing customers, organizing work flows or tracking payments. Even though they may be aimed at different tasks, the integration of their various missions is possible and can bring real benefits.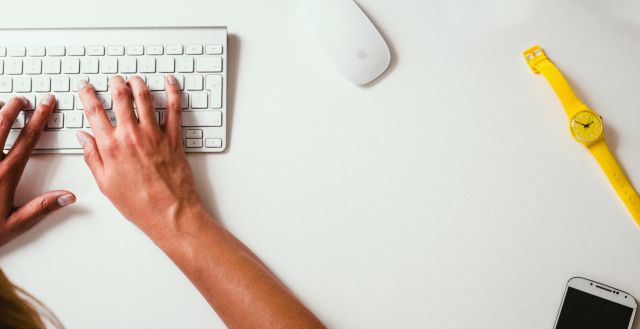 Meet Zapier, an exceptional application that lets you connect applications and automate the flow of information between them even if you don't have any advanced technical knowledge. FreshMail can also be integrated with Zapier so you can get started with increasing the effectiveness of your email marketing today!
Information processed from separate applications often have an influence on the same business objective, like making sales. The sales process has many aspects and ideally you would be able to tie them all together to pull in the same direction. Connecting other applications with FreshMail allows you to better manage sales support using email and content marketing. Automating your operations gives you greater control over the processes taking place in your business. It allows you to send information at just the right time or to add customers to your subscriber database.
How does it work?
How exactly does Zapier work? Zapier notices actions in one application and triggers actions in other apps that are paired with it. For example, if you receive an email from a new contact in your Gmail inbox, that address can be automatically added to your subscriber database in FreshMail.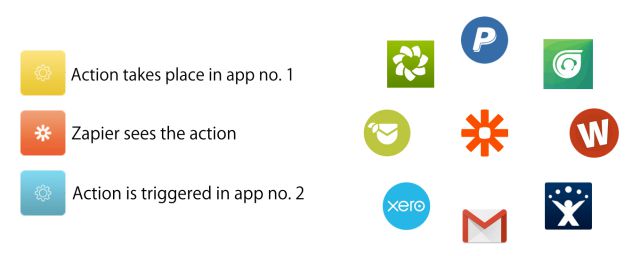 Zapier and email marketing
How can you use the power of Zapier in email marketing? If you have a FreshMail account you can now integrate with more than 500 applications available in the Zapier library and start email marketing communication with users of those apps. Take a look at these examples to get an idea of the possibilities.
PayPal and FreshMail
Do you offer the option to pay with PayPal in your online store? Create a zap and automatically collect addresses on a separate FreshMail list of everyone who finalized a transaction via PayPal in your online store. A segment can then be generated to send a campaign to those who have made at least one purchase from you.
EventBrite and FreshMail
Do you organize events? EventBrite is a tool that lets you easily create, promote and sell tickets for events. Pairing the application with FreshMail allows you increase the effectiveness of your work with support from email marketing campaigns. If a new customer signs up for an event, her email address is added to your subscriber database. After that, it's easy to stay in contact and send a series of messages with useful information before, during and after the event.
Zoho CRM and FreshMail
Managing leads and relationships with customers is crucial to making sales. This zap helps every buyer from ZohoCRM to be automatically added to your subscriber list in FreshMail. Then it's just a matter of thanking them for their purchase and informing them about new and interesting offers and promotions.

Make your own zaps
Take advantage of everything Zapier has to offer. Have you ever fallen in love with an application but you knew that it didn't fit in to the ecosystem of solutions used by your business? Zapier makes it possible to choose two apps and integrate them with just a few clicks.
Set up a free account here. In the free version you can create 5 zaps (integrations) and make 100 connections between applications in a month. Check out the library of apps available in Zapier and choose for yourself or take a look at a few of the most popular FreshMail zaps.