GetApp, the largest cloud-based business apps marketplace, has released Q2 ranking of the top 25 cloud-based Email Marketing apps. FreshMail made it to the top 25! We are also proud to announce that FreshMail received the highest score in Security.
FreshMail - the most secure email marketing app in GetRank!
In GetRank each app is scored using five criteria, each worth 20 points, for a total possible score of 100: User Reviews, Integrations, Mobile Apps, Media Presence, and Security.
Security is one of the most important factors for businesses when choosing cloud-based software. With FreshMail security tools, like Inbox Inspector or Spam Test, your emails are sure to reach your target market!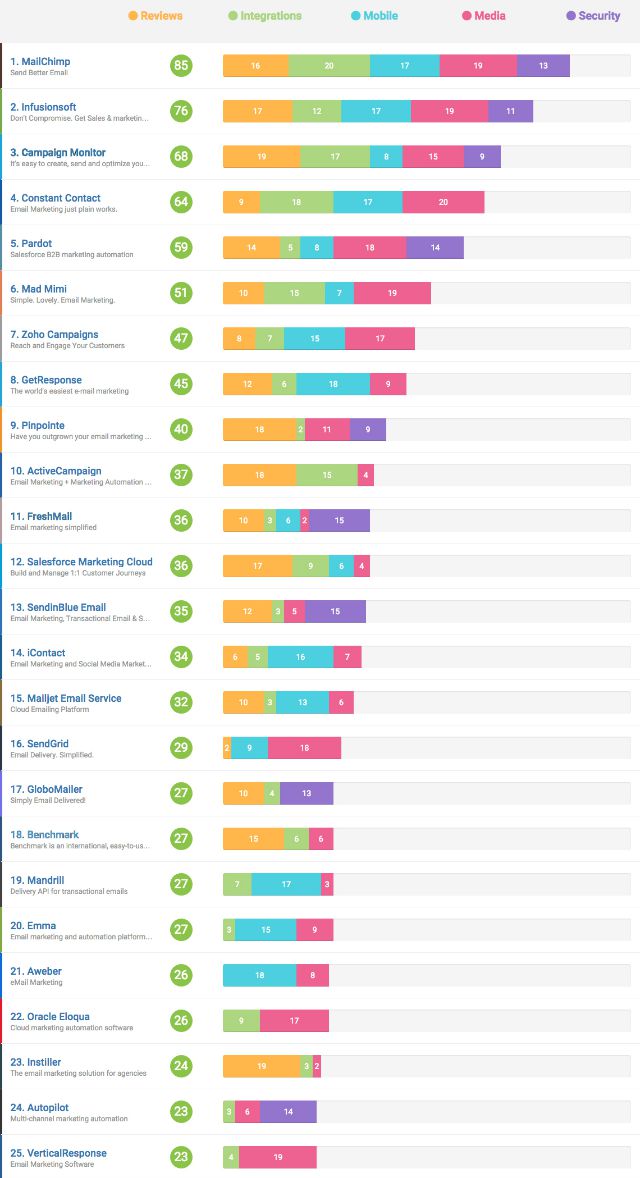 GetRank assigns scores using objective data collected from GetApp and other third-party sources. It is updated every quarter to reflect new data.
Along with the ranking, GetApp has released a report highlighting trends in the cloud-based marketing apps industry. You can access a copy of 'Marketing in the Cloud: Key Trends for 2015' here.