Successful companies adapt to change. They anticipate ups and downs in the market and shifting consumer preferences and generally try to stay one step ahead of the game. They're usually committed to using current technology and experimenting with new management techniques to see if they can offer something new and useful. Almost anything that can be updated or improved gets updated or improved.
In other words, these companies know that what worked some time ago may or may not work now and there's no shame in admitting that from time to time you have to go back to the drawing board.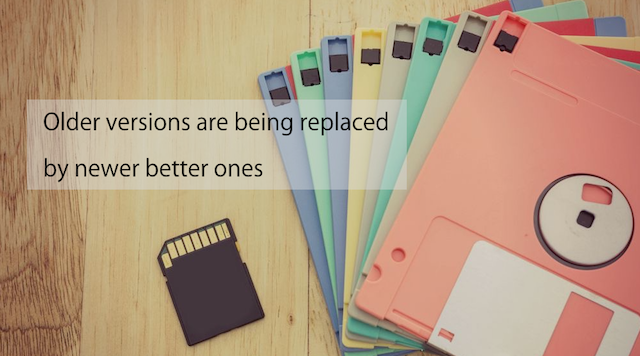 But there's one thing that often gets left behind in the push to modernize - their email marketing strategies.
Email marketing strategies are too often thought of as something that you set up once and forget about, like part of the furniture. In fact, your email marketing strategy does have an expiration date and it's best for you to start implementing a new one before the one you're using now starts to go sour - and I'm not just talking about adding a link to your Facebook page at bottom of your newsletter…
Time and technology march on
There's a good chance that you don't have the same computer you had 5 years ago and an even better chance you don't have the same phone you had 2 years ago. The reason for this is obvious to us - older versions were replaced by better, newer ones that did more than their predecessors. Believe it or not, there was a time when you couldn't use your phone to post a selfie on Facebook. I know - shocking, right?
There was also a time when you could attach huge graphics to your emails and even make your newsletter one massive graphic with some text on top of it. Good luck with trying that today. The fight against spam has produced filters that would never let that kind of message get through now. Spam filters also pay much more attention to the text to graphics ratio than they did just a couple of years ago. This is an important calculation that you must make in the creation process that can determine how many of your messages safely reach their destination instead of being rerouted to a place where your subscribers are unlikely to ever see it.
Spam filters are constantly being modified to deal with new attempts to defeat them. Click to Tweet
There are two ways that you can learn about those changes.The first way involves running tests before sending your campaigns, analyzing reports afterwards and using what you learn to change the way you make newsletters. The other way to learn about them is after the fact when poor results eventually lead you to see that the messages you've been sending for months or maybe years have been landing in spam folders rather than inboxes. Which way sounds better to you? And have you done any testing lately to see what contemporary spam filters think about your newsletter?
What we like and what we used to like
Technology isn't the only thing that drives change. Consumer tastes and preferences are in a constant state of change and the strategies they respond to come and go. Remember when people were impressed when they saw their names in the subject line of an email? "Hi, Mike, we've got a great offer for you!" Well, believe me, Mike isn't so impressed by it anymore. He has much higher expectations for commercial messages and is used to seeing things like dynamic content based on his preferences, autoresponders, a high standard of visual design and other things that define modern email marketing. Fail to meet cutting edge standards and you will fail to get Mike interested in anything you have to say.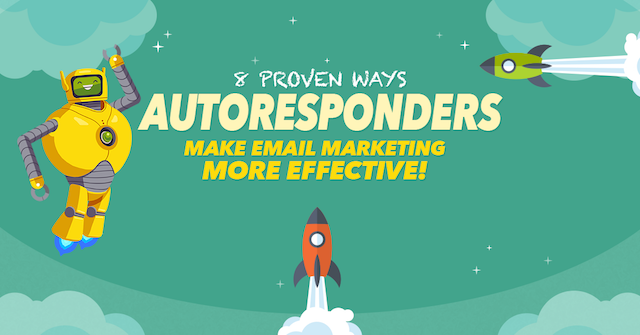 Don't forget that you have some simple devices in your email toolbox that will help you to measure what your subscribers respond to and refine your message as much as possible to suit their preferences. When was the last time you ran an A/B test for your subject line or sender name? How about your sending time optimizer? I'm not saying that you have to run these tests for every campaign but that doesn't mean you can treat them like Christmas decorations and bring them out once a year. Read more about tests in FreshMail here.
Email on the go
There are sometimes more substantial changes you have to make to keep your email campaigns up to date. Let's go back to the phones that I mentioned earlier. While checking them every ten seconds during the day, a lot of people use them to open emails from accounts that are synched to the phone. A lot of them. More than half of emails are opened on a mobile device now and that number is only going to keep rising.
For commercial mails, this fact has a direct influence on how they are designed and coded in order to ensure that they display properly on mobile devices. Pictures with small but important details are out, large and easily clickable call to action buttons are in. These and a list of other points need to be considered to make sure you are sending user-friendly newsletters to the biggest segment of your subscriber base.
Revisiting the assumptions you made when you set up your previous email marketing campaigns from time to time is a must. Think about what you can do to expand your subscriber list, how you can make sure that your messages get delivered, how more of them can get opened and ultimately get the conversions you want.
The variables that affect all of these things change constantly so there is no reason to believe that the same thing that worked for you three years will work today. This is the internet, people! Last year is ancient history in internet time so make sure that your email marketing strategy belongs in the present instead of in a museum.