Lead nurturing is a key process to your business growth. Up to 98% of first-time visitors coming to your website are not sales ready. Smart entrepreneurs know it and what they do is building an email list to capture leads and convert them into customers at healthy and customer-focused pace.
Not everyone who joins your email list will become a customer. However smart email use at every stage of sales funnel will let you win a sizeable part of those who subscribed.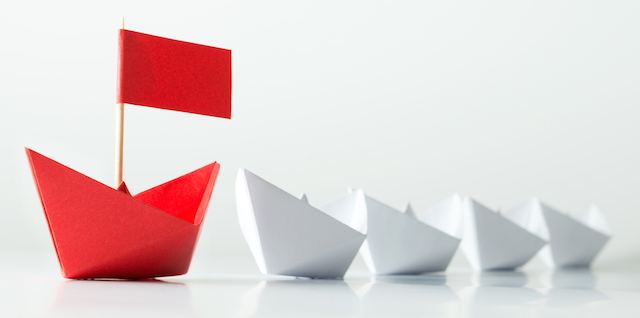 In this post you will find out about two techniques that will help you acquire more customers:
drip programme with autoresponders
and
lead nurturing with autoresponders
You will also come to an awareness of the key elements required in writing a good email, that aims to establish and maintain a strong customer-brand relationship while driving sales.
98% of first-time visitors coming to your website are not sales ready #emailmarketing Click to Tweet
What is an autoresponder?
Let's start from a basic definition of autoresponders. Autoresponders are email messages set to go out automatically at a sequence and order that you decide. They are perfect to push information to a subscriber in order to get feedback and start building a long-term relationship with recipients.
Autoresponders are in other words automated emails, which are being sent based on a specific trigger - an action taken by a subscriber.  After such an event occurs you have two variants of timing which you can set up in FreshMail:
immediate - right after an action taken by a subscriber a recipient will get an autoresponder (it can serve as a welcome message or anything else you might want)
delayed - the autoresponder will be sent after a delay that you set. You can modify the number of hours/days/weeks/or even months after signing up that your recipient will get the message
Autoresponders can be triggered after the sign-up, in a form of welcoming email, or later on when your relationship with subscriber grows (for example: opening a specific email, clicking a link, or visiting your website, etc.)
Autoresponders can be used both in drip campaigns and as a part of lead nurturing programme. Additionally if you craft them with an idea of personalization in mind, your email marketing automation will enable you to target and personalize your marketing campaigns.
Now let's find out what the differences are between autoresponders in a drip programme and autoresponders that are wrapped up in a lead nurturing sequence.

Drip programme vs Lead nurturing
Drip marketing is named after the Automatic Drip Coffee Maker. When you start dripping, drip regularly. The sequence doesn't react on how your subscribers are behaving toward your drip emails. Once run it can just be turned off and on again.
Drip marketing is a technique recommended for ecommerce websites and B2B campaigns which aim just to educate subscribers, not to sell.
Lead nurturing on the other hand is way more behavioural based. It requires you to constantly keep track of how recipients are reacting to your emails and to check their position in the sales funnel.
Lead nurturing is another level of drip marketing and it is a sales oriented strategy. Your goal is to engage with leads which are not in a purchase-ready stage and convert them into happy customers with relevant and sufficient information. It mixes together the automation emails and emails crafted by a qualified salesperson at the moment when your lead is warm enough to talk about closing a deal.
#dripmarketing is recommended for ecommerce websites and B2B campaigns which aim just to educate subscribers Click to Tweet

Lead nurturing is recommended in business where the decision making stage is long and requires you to obtain quality information before making a choice. Typically it's B2B.
Drip programme with autoresponders
Once you have a potential client's contact information, you can set up an email sequence to follow up the sign-up. This is the moment when a standard welcoming drip programme comes in handy. Such a programme is a series of pre-crafted emails that get sent based on the time of sign-up.
The moment of sign-up is the moment of greatest interest and the basis for all future communication, so it's worth getting the most out of it. A sample sequence can look as follows:
Day 0: a welcome email upon registration and overall information about an educational programme with evergreen content that the subscriber will receive
Day 2: educational content
Day 4: educational content
Day 6: educational content with sales pitch
Day 8: educational content
Day 10: educational content with sales pitch
Engaging with a news subscriber from day one will enable you to start gathering data and build a foundation for your segmentation and personalization tactics.
An educational drip programme is a valuable strategy for a brand. The moment people sign up you can start sending them product-related information to educate them and help them make more informed decisions in the future.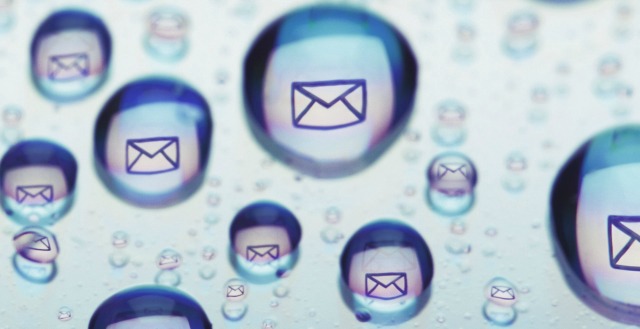 Lead Nurturing with autoresponders
After DemandGem, lead nurturing is the process of engaging prospects by providing the information and dialogue they need at each stage of their buying process. This positions your company as the best choice to help them achieve their objectives. It is a very effective marketing strategy. According to HubSpot, lead nurturing emails generate an 8% CTR compared to general email sends, which generate just a 3% CTR.
Lead nurturing emails allow you to automatically stay in touch with your subscribers and build a relationship, all the while your lead moves forward in their buyer's journey.
The buyer's journey has various stages. You can break it down into three:
Informational stage: this is the stage where leads simply want to obtain information to be able to decide if they indeed have a pain-point that requires a solution.
Evaluation stage: here a pain-point has been identified and leads are researching different options in order to find the best-fitting solution.
Consideration stage: by this point the lead is aware of a problem and knows how to solve it and they are now in the process of reviewing vendors.
You can set a series of emails that get sent based on the behaviour of your potential customers. When choosing a system to run your lead nurturing campaigns, look for tools that allow you to trigger emails based on more than your prospects behaviour in the inbox.
For example, you can take advantage of the possibilities offered in tracking the behavior of visitors to your website using Google Analytics or dedicated tracking codes. You can also set goals for your subscribers and define steps on your lead nurturing emails on these goals or a combination of goals.
Use the data you have about your subscribers to set your autoresponder sequences. For example:
Day 0: new lead signs up for premium content and gets an email with access to the freebie
Day 3: the lead visits a website (goal 1) and spends few minutes reading your blog post (goal 2). They will then get an invitation to a webinar.
Day 12: if the lead signs-up and participates in the webinar a salesperson gets a triggered email and can make contact with the lead.
Selling and lead nurturing cannot rely on autoresponders only. There has to be a human involved. We need to remember that people don't buy from companies, they buy from other people. At the beginning don't hesitate to take advantage of autoresponders to help you automate your lead nurturing process. And remember that at a crucial point a real person has to step in and try to finalize the deal.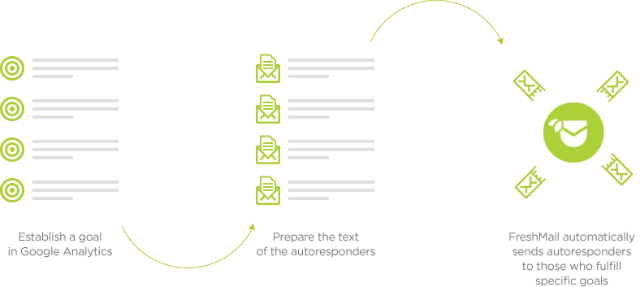 How to craft an autoresponder that works?
Subject line
A good subject line is your be or not to be in your subscribers inbox. The impression you make with a subject line will influence whether the message will be opened or not.

Make it intriguing, but at the same time don't sell what's inside, tell what's inside. According to

Return Path

, emails with clickbait keywords perform poorer than average headlines.

Do not exceed 100 characters

Be consistent with a message, so a good idea is to write the subject line after you wrote the message body
Message body
In email less is more. Don't make your emails too long and too complicated. Good email should be focused around one topic.

Consider staying away from HTML-based emails. Plain text emails look more genuine.

If this is your first message: greet the subscriber, thank them, and ask if there's anything they need.

Write concisely and let your message be the most casual and authentic, keep a conversational style.

Focus on subscriber needs/benefits/paint points. Take an interest in them and help them get what they want, rather than what you want.

Ask them for a reply. If you can get your recipient to commit to some small action, then you will be much more likely to get them to commit to bigger actions in the future.

Place the most important information at the top of your message

To facilitate reading, apply formatting, use bullets and break the text into shorter paragraphs.
Call-to-action
A call to action will give a clear signal and leave the recipient with an obvious task to perform. This eliminates any confusion with the recipient.
Automate, test and be relevant
Email marketing is a powerful way to stay automatically engaged with future buyers. Your main goal during both drip programmes and lead nurturing campaigns should be maintaining the permission to stay in touch with people who opted-in for your email list. You can achieve this by constantly delivering relevant and helpful content of sufficient value.
Carefully plan the flow of your emails to be able to pull your leads through the sales funnel. A good idea is to engage salespeople in the creation process. They will help your marketing team appropriately approach your prospects.
With your message sequence, always aim to establish your brand as a thought leader. Deliver key ideas, thoughts, comparison points, and by this educate subscribers and help them make informed decisions. 
Remember that email testing is a key to your campaigns success. Click Through Rate and Unsubscribe Rate are two of the key metrics to track. Try also testing subject lines and the timing of your emails. Good luck!