Footers are standard elements of well-designed newsletters. They should be placed at the very bottom of the project and contain all relevant information that your subscribers might need. Additionaly you can use footers to impress, draw attention or display information that subscribers expect. Present something extra!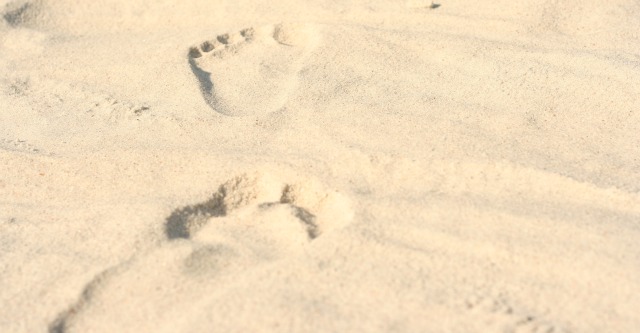 Don't make the mistake of thinking that anything at the bottom of the page can't be that important! Too many people, even designers, still think this way. This is the main reason why the importance of footers is an often overlooked and even ignored part of newsletters. The fact of the matter is that most footers are rather dull and boring. So you have a large room to maneuver in order to surprise your subscribers, using the potential that this part of the mailing has.
Read the post to find out about a few standard elements that you should place in your footer and some creative examples of ideas on how to use footers to support marketing and sales objectives.
Required footer elements
Footers must always contain information about why recipients got the message they're looking at and a clearly visible resignation link. This is extremely important with regard to legal obligations governing the protection of personal data and avoiding spam folders.
The next requirement for footers is contact information. Regulations may obligate you to include the full name and address of your company, tax ID numbers and any other relevant legal information. So how can you dress this up? Use Google Maps or stand out fonts to let readers easily find you.
Do you create your own designs? Footers are a great place to put information about copyrights and ownership of intellectual property.
Anti-spam weapons
You want your messages to bypass spam filters and successfully land in your subscriber inboxes, right? Remember that some email service providers like Gmail automatically direct messages without resignation links to spam folders. Always give subscribers the option to leave your mailing list with a direct resignation link. Also add the phone number to which anyone interested can call and cancel the subscription.
Gmail has its own mechanism that is responsible for all deliverability issues, including anti-spam measures. It operates in part based on the actions of message recipients and learns from them. Take a look at our previous post where we described some aspects of subscribes engagement in Gmail. Footers are a good place to ask recipients to add your address to their contact lists or mark messages from you as being important. If they value your content, they will do it and your future messages will safely reach their inboxes.
If you send lots of campaigns, i.e. during holiday sales season, you can include a link to the settings for the subscriber's profile. This allows them to adjust things like the kind of messages they get from you and the frequency with which they get them. This avoids a situation in they will be surprised and perhaps irritated to get more messages from you than they are used to. Manage the conversation with subscribers by giving them the ability to determine the conditions of your communication - it will pay off in the long term.
Footers are also a great place to link to your Privacy Policy. Anti-Spam filters detect such links and look on it favorably, increasing the reputation of your servers.
Use the potential of footers
Footer can also be an ideal place to display brand and marketing materials. I put together a few examples to present you what to emphasize in the footer. Do not lose the opportunity to highlight your ongoing promotions, invite new people to add you on social media and announce important issues. See how others do it.
Invite everyone to engage you on social media
Are you building an online community? Tell your subscribers about where they can find you on social media platforms. Including links in your footer makes it easy to go directly to the page on Facebook, Instagram, YouTube or elswhere. It also can distract the attention from unsubscribing from your mailing list.
Show how you stand out
Tell everyone about your awards, accomplishments and anything else you can shout about! Use your footer to display anything that makes you look good and inspires trust in the eyes of your customers.
Promote ongoing events
Do you organize webinars or conferences? Or maybe you have some special sale going on right now? Your footer is a great place to let everyone know about it. You can also use it to highlight all your offer broked down into categories.
Attract new blog readers
Building content is a strategic process of creating and distributing valuable resources. Useful information not only engages your audience, but helps to build your reputation as an expert and trusted partner. More and more businesses are becoming aware of the value of content marketing and its core components, like blogs. If you run your own blog, don't forget to tell everyone about your recent posts in your footer.
Show your customers that you know what they need
It seems like no one puts their phone down anymore and much of our time online is spent on mobile devices. M-commerce is exploding everywhere mostly because it's convenient and lets us shop from anywhere at any time. Does your business have a mobile application? Let everyone know every time you send out a newsletter by using your footer. You won't distract anyone from the main message of your campaign and your newsletter will still be visually consistent.
Show the added value
You take great care to deliver the best product or service you can and satisfy your customers so you need to take advantage of every opportunity to persuade them to shop with you. Your newsletter footer is great place to add information that can help inform their decision. How to meet your customers needs even better? Include a live chat access icon in your footer.
Attract new subscribers
Stand out with engaging content and encourage subscribers to share your newsletter. Think about anyone who has received information from you but is not in your subscriber database. Put a sign-up opportunity in your footer to make it easy for anyone stay in contact with you.
The bottom line
The potential of newsletter footers is often unfairly overlooked by marketers. Apart from obligatory components like contact information, email address and resignation links, you can also cleverly use this space for elements that can deepen your relationship with subscribers.