If you look closely, you can see a lot of parallels between the world of email marketing and aspects of companies and services that you might deal with in your everyday life. When you are designing a newsletter, organising a subscriber list or planning other details of a campaign you are essentially doing the same thing that other businesses do in different contexts. Recognizing these common practices and their email marketing counterparts can help you to understand why these elements are so important to your campaign's success.
We're going to take a look at how YouTube works and the lessons you can apply to your own marketing activities. If you are still in the early stages of the learning curve of how to effectively get your message out to your subscribers, take a look at these five lessons that YouTube can teach beginners in the world of email marketing.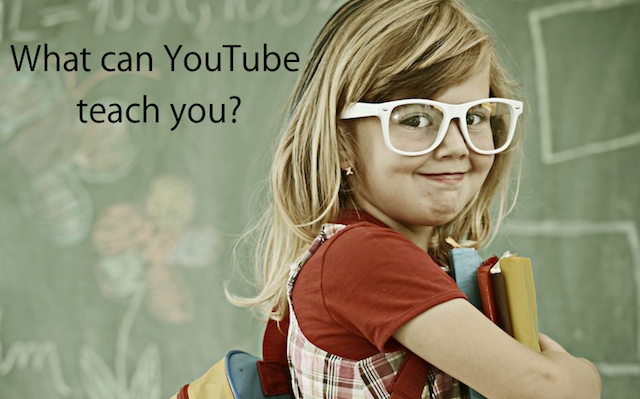 Lesson - If subscribers don't find your message visually appealing, you will not get the results you want
Let's start out with using the obvious visual nature of the YouTube experience to make an obvious point about email marketing. One reason for YouTube's success is that it meets our desire to be stimulated by something interesting to look at. It's engaging in a way that reading text can never be. I'm not suggesting that you need videos in your newsletters to be successful. I'm saying that you need to remember that you can attract and hold a subscriber's attention when looking at your newsletter in the same way that YouTube attracts and holds the attention of their users - by offering attractive content that people want.
There are lots of situations and contexts in which it's perfectly acceptable to send out a text-only newsletter but if you are sending a commercial campaign, it needs to be interesting to look at or you are wasting your time. Dull, poorly-designed, featureless newsletters are not the stuff that success is made of. Think of the kind of videos that get your interest on YouTube and ask yourself if you can apply any lessons when it's time to make your next newsletter.
On a related point, it's also worth noting here that there interesting things get shared. Social media has the power to accelerate content far beyond its original intended audience. Haven't you shared a video or some other link on your Facebook page? Millions of things get shared every day because people think that their friends will find those things funny, informative, useful, etc. Newsletters can be shared too - if your subscribers think they're worth it. All you have to do is give them a reason.
Lesson - You have to make sure your message is formatted appropriately for mobile devices
According to YouTube, about 40% of their views are made from mobile devices. And if you are among the people who have watched a video on a phone or tablet, you know that the user interface is slightly different than it is on a desktop computer or laptop. "Ok, this is kind of interesting", I hear you saying, "But what's the point and where's the 'lesson'?"
Well, the lesson is that this is becoming a mobile world and more and more of your subscribers will open your mail on mobile devices. Your newsletter needs to be mobile-friendly in terms of its size and any graphics it contains. During the creation stage, you can run tests that will show you what your message will look like in the Android and iOS systems in order to avoid problems such as the message not displaying properly.
Lesson - Personalization, personalization, personalization
You know how, when watching a video on YouTube, other videos on the same topic appear on the right hand side of the screen? Or when you return to YouTube hours or even days after last watching something, that there are videos "recommended for you" that are similar to what you last watched? This is all made possible through collecting data that identifies you as a unique user. It's done with your convenience in mind - you have shown an interest in a given topic and YouTube is simply suggesting things you might like based on that interest.
These "recommended" videos might save you from spending time searching for them or introduce you to a video you might not have otherwise found. Whatever the exact benefit, you feel that YouTube has somehow adapted itself to "fit" you and your preferences, that your YouTube experience is unique and different than anyone else's.
You can do the same thing in your email campaigns. Segmenting your database and using the personalization options available in your email software program allow you to tailor your message to fit different subscribers. Giving recipients the feeling that the offer they receive has been prepared with their preferences in mind goes a long way towards helping to establish the kind of relationship you want to have with them.
Personalizing your message avoids the impression that you send the exact same email with the exact same offer to everyone in your database regardless of any distinguishing information you have about them that could have been used to make common sense choices about who got which message.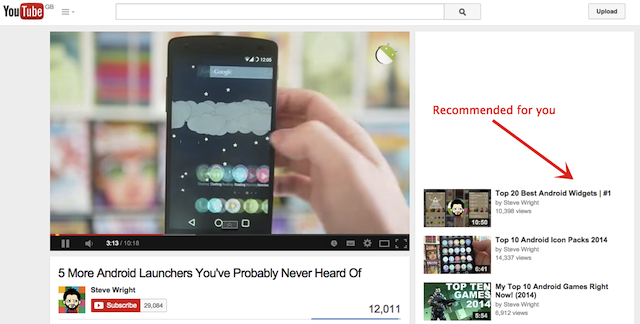 Lesson - "You might like" increased sales and more satisfied customers
This is kind of an extension of the previous point about personalization but it's different enough to merit a separate mention. The "recommended for you" videos on YouTube are usually on the same topic of the videos you have already watched but they sometimes included related videos - videos "you might like". They're not exactly what you watched before, but something you might be interested in based on the similar viewing behavior of others. You might be interested, you might not be but nothing is lost by simply making the offer.
The lesson here for anyone preparing a commercial newsletter is that it can be a good idea to cast your net a bit wider sometimes when preparing your offer. Expand it to related things that you subscribers "might like". This helps to add variety and value to your offer, gives you an opportunity to make it more interesting and varied graphically and, most importantly for you, creates another opportunity for a sale. Keep your offers focused, but broad enough to include a range of related products and not just a narrow list.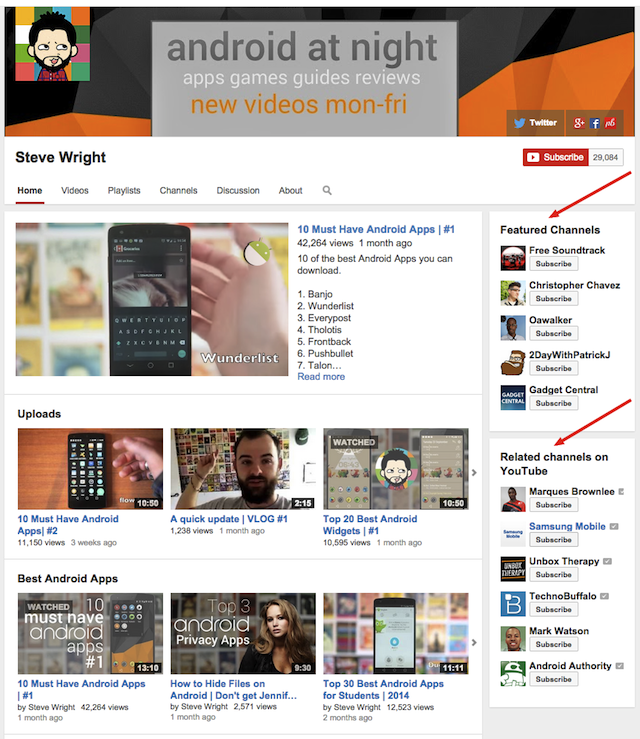 Lesson - More is not always better
All of the biggest companies in the world have their own dedicated YouTube channels where they can put as many videos as they want to communicate with their customers. Huge corporations like Nike, Samsung, Volkswagen, Nestlé, etc. obviously have the resources to put up new, professionally-made content almost every day if they wanted to but they don't. Why not?
Well, for one thing, the value of each piece of content would be devalued if it was constantly being replaced by another. There's nothing novel or special about a message that comes just a short time after the last one and just a couple of days before the next one. But most of all, it's because subscribers don't want to be bombarded with daily messages about how there's a new video up from a channel they have subscribed to. Even the most loyal subscribers to anything have a limit to their tolerance for getting messages from anyone. Respecting that boundary is key to maintaining the relationship that you worked so hard to start. Don't ruin it with emails sent too frequently!
And speaking of frequency, a related point is the role of time-sensitive or date-based messages. Think of things like holiday greetings, seasonal promotions, competitions with deadlines, announcements related to things in the news or industry developments. Some or all of these should have a place in your email communications with your subscribers. When you know about them ahead of time - a message with Christmas greetings, for example - make sure you schedule the delivery around your "regular" campaigns. Always be aware of how many messages you are sending out and how close in time they are to the last/next one.
So there you have it. YouTube has a tutorial video for everything you can imagine but all you need to do is take a careful look at how it operates to learn the lessons that will help you develop the good habits that will make you an effective email marketer!