The huge volume of charts, graphs and records that campaigns produce can make any email marketer forget that his subscribers are also individuals. They all react in different ways that are not always reflected in the reports that you read after a campaign is sent out. Some of those reactions might not be the ones you expect and you would surely be surprised to learn some of the things that subscribers think when they see your company's name appear in their inboxes.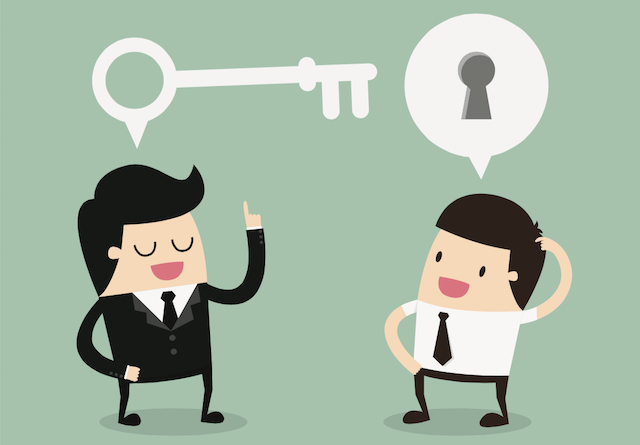 This gave us the idea to make a list of 5 things that people in your database might say to you directly if they had the chance but probably never will. What would you say if you heard one of these from someone on your subscriber list?
1. "Do I know you?"
The sender's name is the first piece of information that every recipient notices when checking their mail. This immediately triggers an analysis of the potential value of the content of the message and how useful it may or may not be. This one or two second window is your first and maybe last chance to attract and hold their attention.
Take examples from everyday life. Don't we all pay attention to people and names that we know and recognize? When confronted with a demand on our time or attention from someone unknown to us, it's very easy to simply ignore it. Creating a space for you and your company to be remembered in the minds of your subscribers is what helps to keep the door open for your messages.
There are only twenty four hours in a day and the opportunity cost of reading emails that don't give us anything we want or need is too high to pay. We have to prioritize everything according to what deserves our time and what doesn't. Help potential subscribers make a fast and easy decision to join your newsletter by using strategies like these:
Clear and understandable sign-up forms with information about what new subscribers can expect : This is the only way that anyone will agree to receive commercial messages from you and give you consent to add them to you mailing list
Use of the Double Opt-in model: confirm subscriptions by asking new recipients to click an activation link sent to their email address. Use this extra contact with new subscribers to start building your relationship, give basic information about what they can expect and list the various terms of how your newsletter works, like the frequency of your emails.
2. "I want to get to know you better before I buy anything"
A frequent mistake is bombarding subscribers with sales messages right after they join your newsletter. If someone is new to you and your brand, they don't already have an impression of you in their minds so how do they know if they want to buy from you or not? Reputation and familiarity with the quality of your brand might get someone ready to buy now but don't assume that everyone knows you and your offer. A good reputation is often the result of many years of intensive marketing efforts - be patient while your customers get to know you.
As is always the case, a solid relationship with newsletter subscribers is based on trust and providing valuable content. If the only point of your communication is to sell a product, then you have a problem because from the customer's perscpective there is no point in maintaining such a relationship. So what do you do to gain the trust of the subscriber?
Try these:
Share premium content but make it available only to an exclusive group of recipients: valuable content enjoys enduring popularity - personalized ebooks or interesting artwork are always a hit so do what you can to make them feel special
Small gestures like sending personalized holiday greetings or birthday cards provide a little twist in everyday communication and be just the thing to get your subscriber interested in your offer
Autoresponders: use of email marketing automation ensures that only certain customers - like those who have already opened several messages -  receive promotional mailings at the right time.
3. "I don't mind getting emails, but you send too many"
Every day, huge amounts of commercial messages are aimed at us from every direction. The number of words and images that we are constantly exposed to is also on the rise and thanks to mobile devices with internet access, it sometimes feels that there is no escape. For our own protection, we are forced to ignore most of them even if they sometimes seem potentially attractive.
Some marketers are convinced that communication with consumers should never take even a short break,  because this constant contact is needed to maintain relationships. We don't think this is such a good idea. Better to stay on the good side of the line between useful and irritating because once you cross it, it's usually just a matter of time before the subscriber closes the door on you forever. With the exception of situations like when you are sending daily or weekly emails as part of a training or educational session for users of your product, it's best to follow a moderate and reasonable schedule for the frequency of your campaigns. How can you tell when you are sending too many messages?
Monitor campaign results: your campaign reports provide you with detailed information about bounces, open rates and other information that tells you how your subscribers responded to your message. Use this information to help you learn what works and what doesn't for your future campaigns.
Analyze subscriber behavior: if you see a sudden increase in the number of unsubscribes from your mailing list, the frequency of your campaigns is the number one suspect in the search for a reason
Open questions: it's always a good idea to get as much feedback as possible from your recipients. Don't  be afraid to ask what they like and what they don't. By doing this, you make them feel that their opinion is valued and at the same time you get data that helps you to create a better message next time.
4. "Don't treat me like everyone else"
Have you ever been sent an advertisement for something that you wouldn't buy in a million years? It is not difficult to imagine the consternation and maybe confusion of, say, a guy who gets an offer from a cosmetics company to buy lipstick. Such "mistakes" often result in instant unsubscribes from your newsletter. Everyone likes to not only feel special, but to see that commercial offers sent to them know who they are and what they are likely to be interested in. That is why it is important to personalize the content that email marketers share with customers. What can you do to make them feel special?
Try these:
Mailing database segmentation: it helps to distinguish completely new subscribers from existing customers and control the frequency of campaigns
Dynamically generated content: thanks to the advanced FreshMail Designer, marketers have control of the content that will be displayed to different audiences, even allowing you to make parts of your offer universal and other parts personalized to the subscriber's individual profiles.
5. "Um...what are you talking about?"
In certain highly specialized industries, it is easy for a subscriber to become confused or lost when he totally does not understand the content. The construction and operation of diesel engines may be obvious to some, but the use of obscure terminology could result in even knowledgeable customers losing interest. In the end, nobody wants to buy a product that they don't understand or can't use.
It is also important to create a newsletter that isn't overly complicated or has instructions that are difficult to follow. When asking subscribers to, for example, answer a series of questions regarding their personal data or other information, the layout of the process should be easy to follow and cleary designed. When users can understand the process, they are more willing invest the time and effort necessary to complete it.
Use language tailored to the knowledge and expectations of your subscribers. Nobody should have to reach for a dictionary while reading your newsletter
Include clear and conspicuous "call to action" buttons located in several different areas of the website or message. Why would you make someone search for them?