You use newsletters as part of your online marketing strategy because you already know that they can get results for your business. Do you measure the results? Do you even know, how to do it? Let's take a look...
It is easy to track the open rates of campaigns that you have sent, but it is only the tip of the iceberg. You have to go deeper and check a few other metrics if you want to know what you do well and what needs improvement or what type of campaigns give you the best results in terms of driving your sales.
These are the most important things you have to measure as an email marketer.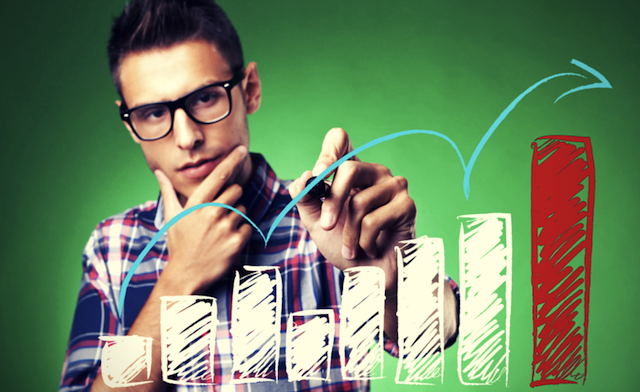 1. Open rates
The open rate is probably the first thing you check after sending your campaign. It tells you what percent of your recipients have opened your email. However remember that they have to download the images included in the newsletter or click one of the links in it in order for your email marketing platform to count the message as being opened. If at least of these requirements is not fulfilled, it will not be reflected as an opened messages in your statistical feedback.
2. Click-through rate (CTR)
The second important metric tells you how many people from the entire recipient list have not only opened the message but also clicked one of the links included in your email and followed the link straight to your landing page (or the main page of your website). This metric is even more important to you than the open rate.
3. Click to open rate (CTOR)
This is a very helpful metric, calculated by dividing the number of clicked emails by the number of opened emails. It gets right to the point by showing you what percent of your recipients were successfully convinced to go from their inbox to your website (landing page) and check out your offer.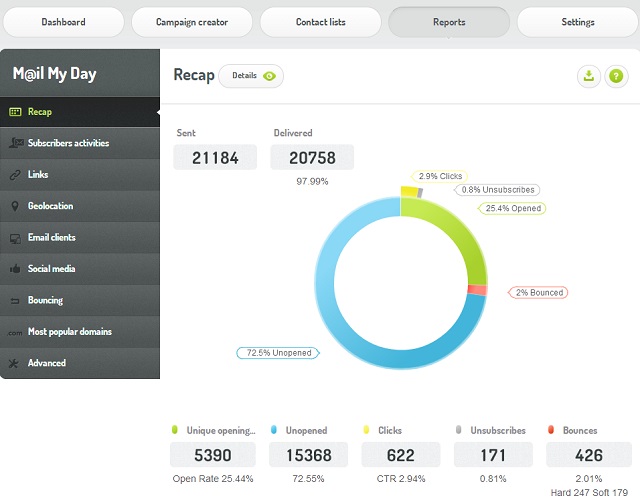 4. Delivery rate
This metric simply tells you how many of your emails sent through your email marketing platform found their way to the recipients' inboxes and how many of them bounced. The expected percentage of undelivered emails is about 0,1% or 0,2%, so don't worry if your rate is somewhere in this range. Alarm bells should go off if you get a rate much higher than that, however. If this happens, check your delivery reports in the system to see why are emails are not getting delivered (FreshMail shows you the reason of a bounce at each email undelivered).
5. Whole campaign income
We come to one of the most important metrics you have to follow. What do you care about most - opens, clicks or revenue? I think I know the answer. You can see the income from your email marketing campaign in Google Analytics (if you added UTM tags to URL-s in you email - manually or automatically, using FreshMail's functionality). You can also see them directly in FreshMail if you've paired your FreshMail account with your Google Analytics account.
6. Conversion rate
Though income is the most direct metric regarding money you've earned from an email marketing campaign, you can also follow the conversion rate. It tells you what percent of people who clicked your email bought anything from you afterwards. Good to know, right?
7. Revenue per open/click
I bet you would also like to know how much you have earned from a single email open or click (click = visit on your landing page/website). You can check the second metric in Google Analytics or in FreshMail, if you've already paired the systems. The first one you have to count on your own, but it is very simple (just divide the income from the whole campaign by the number of emails opened).
8. Overall ROI (if you sent a campaign to an external list)
Sometimes - especially when you don't have your own email list yet, but you want to utilize email marketing - you can use third parties to get your message out to their lists using their platform. Even in this case you should still calculate your ROI (return on investment). You can do it using a calculator designed for this specific purpose (e.g. this one).
9. List growth rate
The success of your email marketing is mainly determined by the size and quality of your contact list. You can optimize open, click-through and conversion rates but if your list is small or weak (or both) you can't expect to get the results you want. You email marketing success depends on the growth of your subscriber list. Adding quality contacts to this must be your constant priority and should always concentrate on expanding it by new methods (e.g. with the smart use of a popup).
10. Unsubscribe rate
You should also take a look at how many people are unsubscribing after every email marketing campaign you send. Let's be honest - it's simply not possible to keep it at 0%, so just forget about that. It's perfectly acceptable to have an unsubscribe rate at around 0,2-0,3% (this statistic applies if you have built your list on your own, if you bought it, you will probably observe much higher subscribe rates). However, if you cross that line, you should think about making some changes. Be sure that you give everyone who unsubscribes from your list the chance to tell you why they are doing so. This can help you to make the changes necessary to keep more people on your list.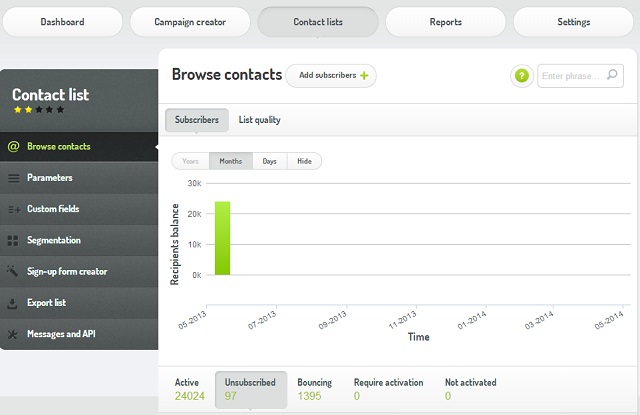 A final word...
Remember to always look at the data in the larger context. Compare various email marketing campaigns, look at different metrics and try to draw as many conclusions as you can about what works and what doesn't. Running email marketing campaigns creates an enormous amount of data that can be analyzed to help you refine the next campaign. Always keep testing and looking for the best way to get the results you want.