As you can see, we are happy to share knowledge with our readers via our blog, resource center, at meetings, conferences & training. But if you are new on our site and just wanted to find basic information and start email marketing, here is a list of articles you should read to get you started. We have grouped them into 3 sections:
Common rules

Creation

Reports & rates
Common rules
Here is a clue! Transparent and pleasant infographics inside an article show the most important elements of e-mail marketing. After reading you would know the basics about list building and managing, how your e-mails should look like and how to optimize it. This knowledge allows you not only to begin e-mail marketing actions, but to become a specialist, you should deepen it with the next posts.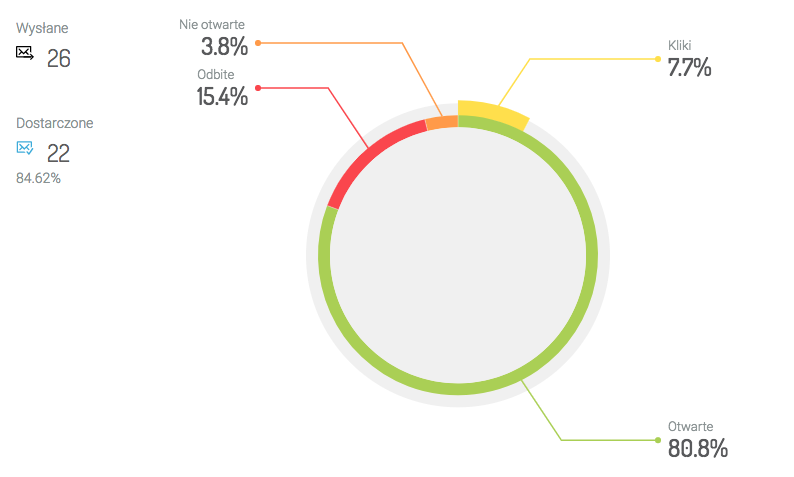 You'll get to know:
how to collect your lists

how to manage your subscribers

what is optimisation and automation
When we know what the best practices are, let's look at the opposite - the worst common mistakes, which it's better to avoid and with it the aftermaths of committing them. This article shows you what NOT to do in e-mail marketing and why, according to the legal aspect. Remember, it's good to learn from your mistakes, but it's better to learn from somebody's else instead.
You'll get to know:
why NOT to send messages without consent

why NOT to use single opt-in

what are the legal consequences of sending spam
"Creating email activity without a strategy is a common case of running before you know where you're going". From this article you'll learn how to start planning your e-mail marketing activities, why it's so important, and what you gain from doing it.
You'll get to know:
why strategy and tactics are obligatory

why it's important for consumers

what to think about when planning a campaign
Creation
As the title says, reading this article gives you advice on how to write a content and create graphics for your e-mails. Moreover, you'll know basic technical requirements of email campaigns, and how meeting them not only increases the efficiency of your actions, but also protects you from delivery waste or becoming a spammer.
You'll get to know:
general rules for creating message templates

how to make campaigns more effective by content and graphics
If you want to write interesting and engaging e-mails, you should read this article. Although your campaign's content depends on you and your brand of course, here are some universally tested advice such as how to optimize content to keep receivers attention and encourage them to conversion.
You'll get to know:
how to write for specific subscribers

what not to write

what language you should use
This article is helpful not only in e-mail marketing, but in general digital marketing. A well-chosen picture can effectively persuade customers to buy better than the best text copy, and it stays with them for longer. But searching a random image in your browser doesn't allow you to use it on your website or campaigns. It's dependent on the kind of permission. So what's the difference between them? Read our guide.
You'll get to know:
why pictures are so important in communication

how to find proper pictures

differences between licenses
Reports & rates
This post in fact is a very extensive guide to the reports tab in FreshMail. It shows rates displayed in the system with an explanation of each rate. Why is it so important? Because "Email campaigns aren't just about creating a newsletter and getting it out to a subscriber list. The feedback you get from every campaign is a crucial part of your ability to fine tune the settings for your next one".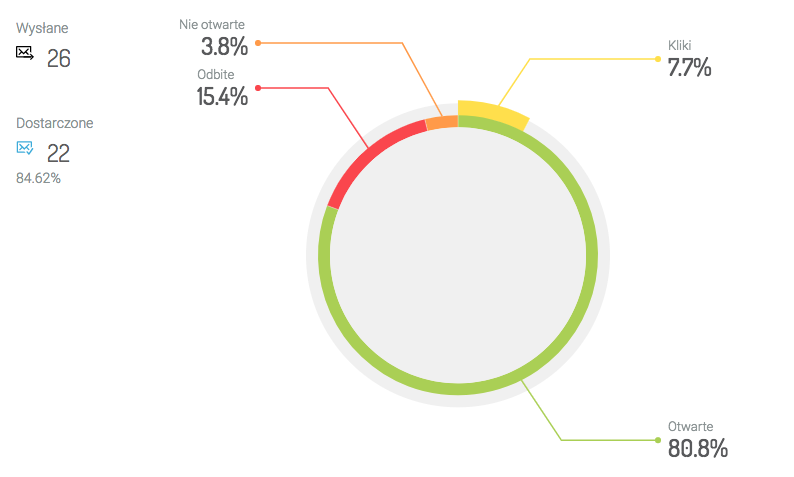 You'll get to know:
where can you find reports

how to read them

what is each rate
Here you can find answers to the most frequently asked questions about open rate including the most important one: How do I increase my open rate?
You'll get to know:
how to use OR

how it is counted

how to increase it
This is an another article deepening a report issue. This one is about Click Through Rate. Check out differences between CTR and OR. Find out how to gain attention and increase the rate.
You'll get to know:
how to use CTR

how it is counted

how to increase it
Return on Investment (ROI) is a measure of profitability used to evaluate the effectiveness of any business action and is expressed as a percentage. Using tips placed in our article will help you to increase this rate and make e-mail marketing more and more profitable.
You'll get to know:
what does ROI mean

best tactics to increase it
Start email marketing and learn
Reading articles above will give you a grounds for a proper start in e-mail marketing. Remember that marketing knowledge always demands learning and increasing your skills. For that reason I encourage you to become a permanent reader of our blog, where we also publish articles containing more advanced surveys and information.