In the second part of this two-part feature we're going to look deeper still at some of the finer points to success over the busiest shopping time of year. In part one we delved into the importance of email marketing automation and looked at the significance of separate subscriber lists. Part two will cover, among other things, up-selling, exclusivity and the recovery of abandoned shopping carts.
So read on, absorb and enjoy. This guide has been written to show you how this season you can make a difference to your bottom line.
Step Seven - Pop Those Subject Lines
The Black Friday sales weekend and the weeks leading up to it sees a steady increase in the volume of marketing emails despatched. This increase means you'll be fighting for the attention of your subscribers and competing for attention with a far larger number of emails than usual. Subject lines are absolutely key in any email marketing campaign and yet they are by in large undervalued by too many, with too little thought put into them. How many emails do you receive a day that sit in your inbox and draw nothing but a cursory glance from you?

The art of seducing your subscribers to click and open is a fine one and when mastered can make a huge difference to your opening rates. Language psychology plays a pivotal role in enticing a user to click. The limited number of characters you have to play with makes it further difficult to create subject lines that pop, that draw the eye, and entice that all important clink.
Just as there are words to use there are of course plenty of words to avoid, and we'll take a quick look at these first. 'Free', 'help', 'percent off' and 'reminder' are known to trigger spam filters and for that reason alone should be avoided. 'Sale', 'discount' and 'free delivery' are going to be rife over the sales period and whilst they are usually great keywords to use in subject lines they won't pop out when they are surrounded by similarly worded emails.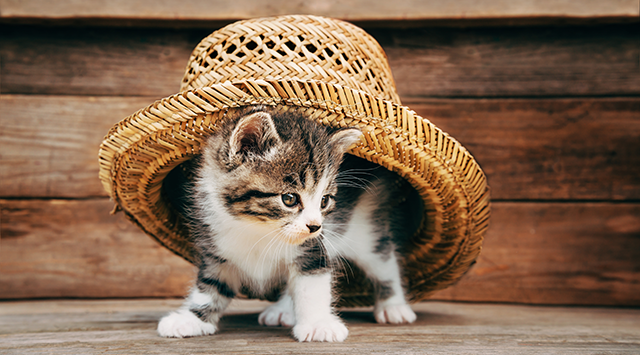 Use curiosity to your advantage!
So what should we use? One great trigger is curiosity. It has been proven that curiosity can drive people to open emails and it is something we can generate in our email subject line. A subject heading like 'How much can you save with <YOUR SHOP NAME> this Black Friday?' generates curiosity and also plays on another psychological trigger, the information gap. The subscriber knows they can save money but how much? For many there will suddenly be a need to read your email to close that gap with the missing piece of information.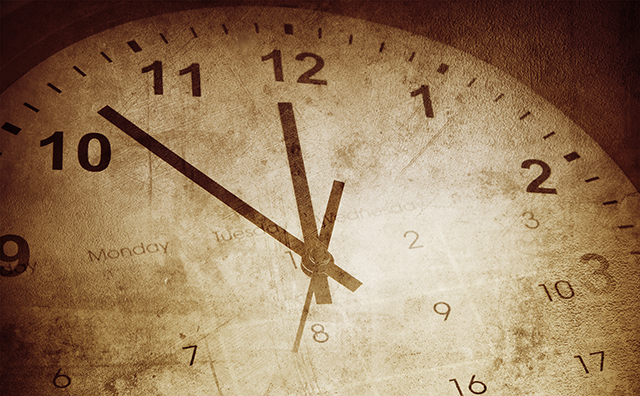 Don't forget to generate urgency in your emails
We should also not forget the all-important sense of urgency. Generating a sense of urgency in a subject line will certainly draw a subscriber's attention, but you must remember the whole principle of Black Friday and Cyber Monday relies on the urgency principle, as by their very nature the sales are time constrained. So, on the actual day you need to increase the urgency in those emails down to 'minutes' and low numbered 'hours'. The principle will still work but the urgency needs to be upped to have an effect. Also remember you can use limited quantity as a force majeure too.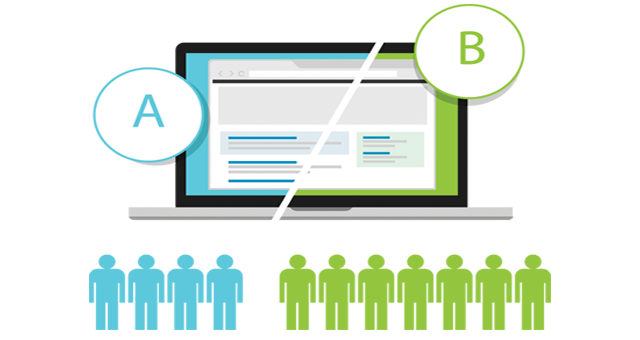 The most effective way to work on your subject lines is to test and test again. Run A-B tests with differing titles and see what works for you. Exchange words such as 'now' for 'today' or 'limited time' and compare the results. At the end of the day there is no true magic silver bullet to the perfect subject line. However, by following the above suggestions you'll certainly be on the right path to success with improved open rates and click-throughs.
Step Eight - Up-Sell with Discounts
The Black Friday sales provide the perfect opportunity to up-sell on products. The more expensive models that were out of reach prior to the sales can become a realistic opportunity for some. That £800 42" television that Customer A has had her eye on for the past 3 months is now reduced to £550 but the 48" model has been knocked down to £750. Why not seize the opportunity to highlight the discount on the bigger, more expensive model and up-sell it to your subscriber.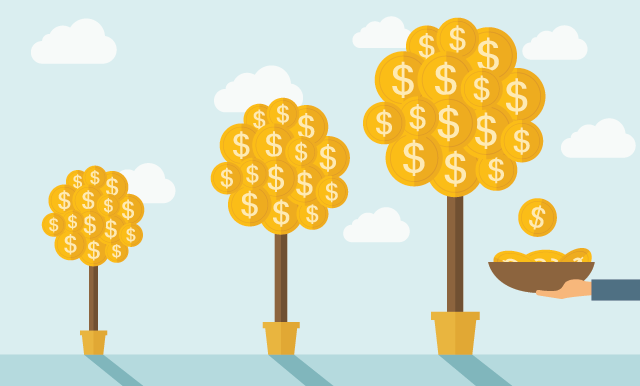 Provided you're utilising email marketing automation and analytics you'll have the data you need at your fingertips and the possibility to maximise the average spend per head over the holiday campaign. Up-selling is all about increasing revenue. The sales are after all as popular as they are with retailers because they present a golden opportunity to sell in volume. Shoppers on the whole spend more than they intended to over the sales weekend and you can capitalise on this with up-selling.
Step Nine - Offer Exclusives
Exclusivity is another powerful psychological trigger with a strong connection to desire. The phrase "People always want what they can't have" is well known and used because it is deeply rooted in fact.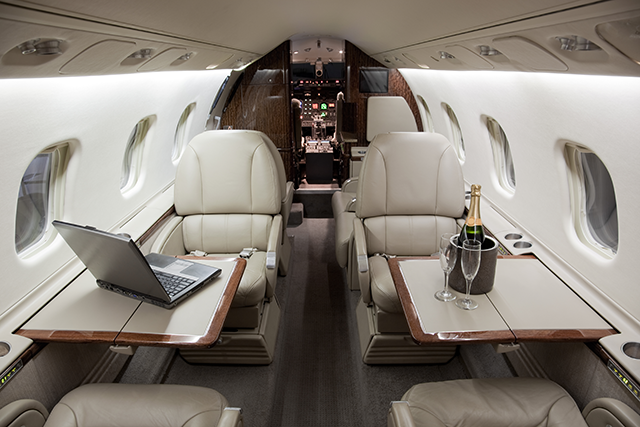 You can easily leverage desire to increase sign-ups to your Black Friday/Cyber Monday subscriber lists by creating a feeling of exclusivity. So how does that work then? Well there are lots of ways to use this to your advantage, you could explain that by signing up not only will they be the first to hear of what deals you are offering but that they will be in line for some email exclusives.
Be sure to follow any promises up with substance, if you say you're going to do something be sure to do it. Email exclusives can range from special coupon codes to redeem at checkout to product discounts only accessible via a link in the email.
Besides exclusive discounts there are plenty of other ways to achieve Black Friday email marketing success. On the run-up to sales day you can promise your subscribers sneak peeks of products that will be featured in your sales. This information can be drip fed with a product a day revealed, helping to build anticipation. If you do this well enough your drip campaign will have high open rates as subscribers can get hooked on being first with their daily exclusive look.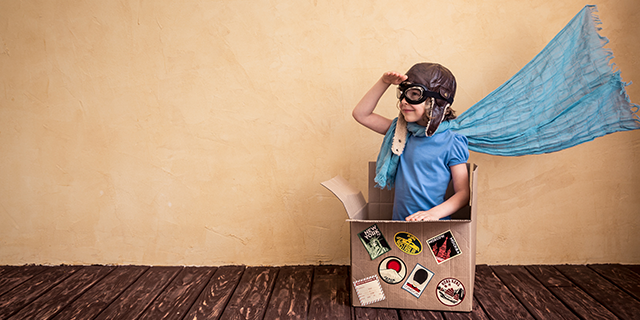 Also, don't be afraid to use your imagination to generate desire. Think out of the box and deliver your own exclusive offers, don't just copy what others are doing. Look at real world examples of exclusivity and try and think how to translate that into the virtual world.
Sometimes exclusivity is generated by the difficulty in obtaining something. Desirable private schools often have long waiting lists for enrolment and the latest trendy nightclubs have huge queues of people to overcome before patrons gain access. Both of these examples have barriers to access which increases their desirability in the eyes of so many.
Whatever 'exclusives' idea you come up with for your email campaign it is bound to generate some desire. The bigger that desire the more success you will enjoy.
Step Ten - Target Abandoned Carts
68.53% is a figure that should be on the minds of e-commerce store managers as this figure is the current average of carts abandoned prior to checkout. Granted not all those carts would ever have ended up as sales but on average 75% of customers who abandon a cart have the intention to buy.
These figures mark a rather alarming level of lost sales revenue and highlight a missed opportunity we should be doing everything in our power to claw back. Targeting those lost sales with abandoned cart emails is a highly effective method to do just that.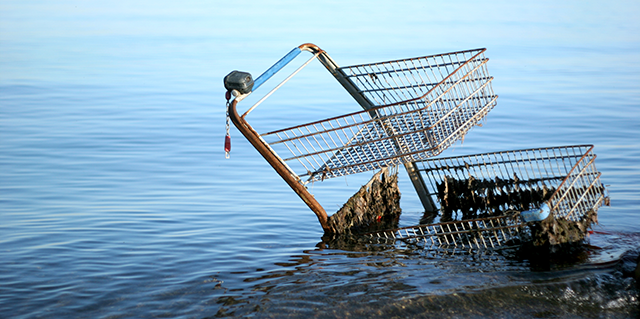 With abandoned cart emails there are some basic rules to follow in order to maximise success. Speed is of the essence. The sooner you hit the subscriber's inbox the better. Make sure you pull in images of the abandoned products and including product reviews can also be beneficial. You should automate a series of triggered emails from abandoned carts, a few reminders spread over several days helps to increase conversion rates.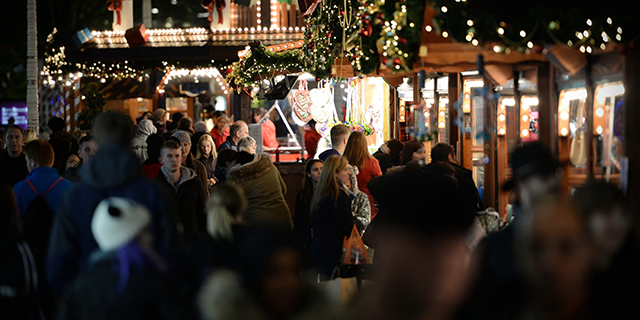 Finally, don't forget our friend 'Urgency'. The Black Friday sales weekend is itself time limited. Why not offer subscribers who abandon sales carts an extended opportunity to buy those products at the sales prices. Time limit the offer and watch the sales come in!
Step Eleven - Socialise!
Social media is an email marketer's friend. Make sure you leverage it fully in your emails in order not to miss out on the opportunities presented to you. Give your subscribers share buttons that allow them to post the deals you offer and share them amongst their friends. You need them to get the message out further than your subscribers list. Create a share link highlighting the benefits of your sales emails and connect it to sign up forms for your sales subscriber list. Growing your sales list further through social media should be a priority.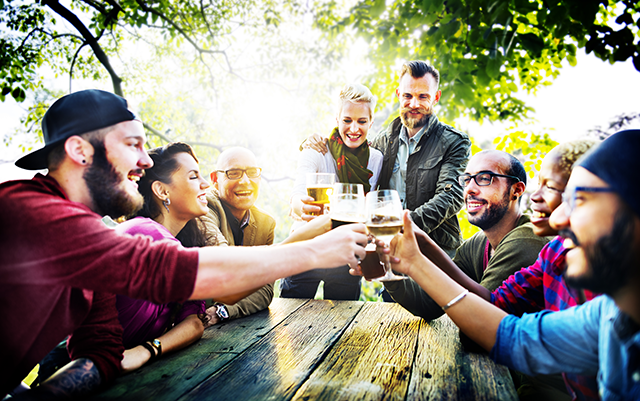 Step Twelve - Watch, Learn & Apply Next Year
Finally, don't forget to pay attention to what happens this year and watch carefully. Next year you'll be going through the motions again and it pays to learn from your mistakes and successes. By keeping detailed notes of your actions and their results you can create yourself the perfect guide for maximising your revenue over Black Friday and Cyber Monday, refining it year after year. Failure to do so is a serious opportunity lost. You don't want to find yourself missing an opportunity for the second time, or repeating a mistake that costs you sales.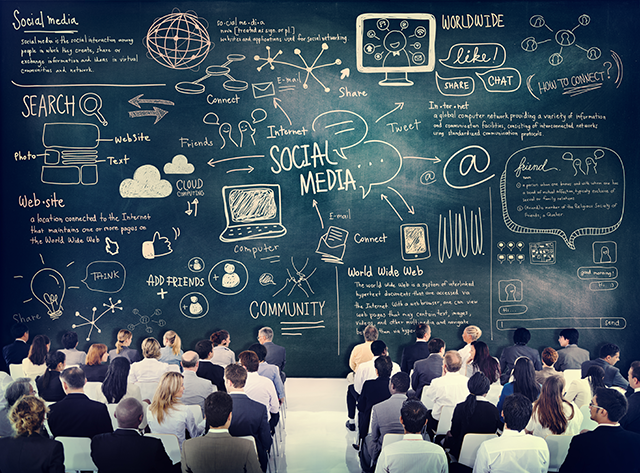 Watch closely and apply any lessons the following year...
In Conclusion - 12 Essential Steps to Black Friday Email Marketing Success
Well that nicely brings this article to a close. I do hope that you have plenty of food for thought for this coming sales season. As with any guide there will be things here that you find work better for you than others. I am confident that by following the steps in both parts you'll see a noted increase in open rates, click-throughs and ultimately revenue.
Please feel free to comment on this article, I'm very interested to hear from you all and would love to know about both your successes and failures (especially the latter). As Bill Gates famously said "Success is a lousy teacher. It seduces smart people into thinking they can't lose".
Also, if you feel I have missed out something that really works for you please mention it, there is plenty more but I really wanted to limit this article to a few key areas you should be concentrating on.
Thanks for reading!