So you are trying to build an email list. Have you got any success?
Oh, please, don't blame your luck! It has nothing to do with email list building.
Then, what?
Why are you not able to add subscribers to your list? Well, there is only one reason - a simple one.
You are doing it the wrong way. Yes, you read me right. You are making some common mistakes. That's why your email list is not growing.
In today's post, I'm going to share with you the top 5 mistakes that most bloggers make when building email lists.
After rectifying these mistakes, especially the 3rd, you can add 100 subscribers or more in a week.
Without further ado, let's discuss these common mistakes:
1. Not Using Lead Magnet
This is the most common mistake many bloggers commit - not using a lead magnet. Do you think just writing 'sign up to my list' or 'join our newsletters' is going to help you grow your email list?
No, it won't. You should offer your audience something that they can't ignore. Whether you call it an ethical bribe or incentive, a lead magnet can help you grow email contacts.
However, sometimes, it can be difficult to choose the right lead magnet.
Here is a list of useful tips that will help you pick the right lead magnet for your business:
A lead magnet should be able to solve at least one problem of your buyer persona
A lead magnet should be specific. Your visitors should know right away what they are going to get in exchange for sharing their emails with you
A lead magnet should hold a high value
You should be able to offer the lead magnet right away. We all love instant gratification
Checklist, cheat sheet, template, swipe file, resource list - there are just a few examples of good lead magnets. You can choose as per the nature of your business and target audience.
2. Not Using Pop-ups
Pop-ups are irritating. And I agree with you on it. But they are helpful in email list building.
Do you want to know how?
Ok, here is an example.
Most visitors decide to subscribe your blog after reading your posts. But a pop-up on the screen simply means that you're asking them to do it right away. This increases the conversion rate. And many times, pop-up helps you convert those users who are not willing to subscribe.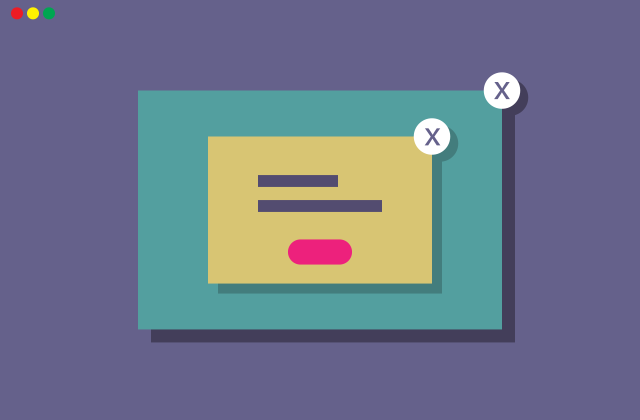 Using a pop-up is like using a double-edged sword. It can harm you as well if you don't use it smartly.
Here are the top 5 pop-up mistakes that you should avoid:
Not triggering the pop-up at the right time - not too soon or too late
Not communicating relevant information in the pop-up
Requesting too much information
Providing an irrelevant offer in the pop-up
Presenting an awful pop-up
I've personally been able to add subscribers quickly to my list with the pop-up. You will be losing many subscribers if you don't use a pop-up opt-in.
3. Not Using Content Upgrade
By using a content upgrade, Brian Dean has been able to boost his conversions by 785% in just one day. Seriously, this is unbelievable - 785% in just one day!
And you will be missing this growth if you don't use a content upgrade.
But what it is the content upgrade?
"A content upgrade is simply bonus content that people can get access to in exchange for their email address. Unlike traditional "site-wide" lead magnets, however, content upgrades are unique to the specific content that people are already reading or listening to on your site"
- says Pat Flynn on Smart Passive Income.
When you are going to create the content upgrade for your blog post, you should always choose the post that is performing well.
Brian himself said on Backlinko,
"If you want to maximize the number of subscribers that you get from The Content Upgrade, you need to start with a page that has the most potential for generating email subscribers."
Now, you have to understand the importance of using a content upgrade in adding subscribers to an email list.
4. Starting Late to Build Email List
Some bloggers think that they should start list building late when they have at least 20-30 posts on their blogs.
This is absolutely wrong.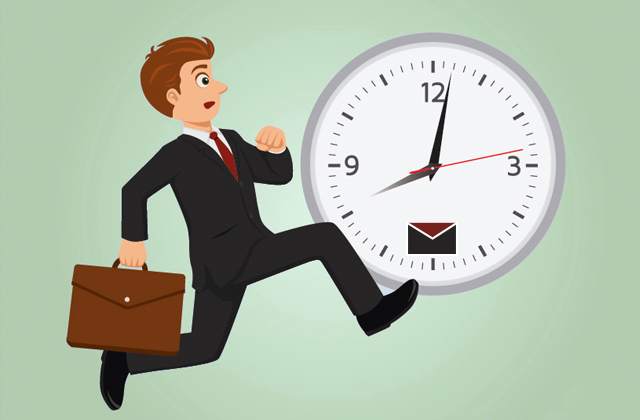 You should start email list building at an early stage. The sooner you start, the better it will be. Aside from your website, an email list is the only thing you own. So you should never delay in your list building efforts.
5. Buying Email List
You have just started your journey as a blogger. And you are excited to share your posts with the world. But how to reach a wider audience?
You have already shared your posts on social channels. What more can you do?
In a rush, you buy an email list to amplify your reach. It seems pretty logical. Right?
Wrong!
Never - you should never buy an email list. Why? Here are the top reasons:
You can't trust the quality of the list
You will be considered as a spammer
You will get a poor response rate
You might face a big fine under CAN-SPAM Act
What's more, buying an email list is never recommended by experts. The best way is to build an email list organically. It takes time, but is worthy of your time as money is in the list.
Conclusion
Email lists can be gold for bloggers. But not all bloggers can grow it successfully. If you start early - use a lead magnet, content upgrade, and a pop-up - you will definitely be able to build a long email list.
And it is never a good decision to buy an email list. You should always grow it organically.
What about you? Do you want to tell any common mistake that bloggers commit in building an email list? Share it in the comment section. I'd love to hear about it.