If you run an online business then you don't need me to tell you that it's tough out there. Whenever you look at Google there seems to be another competitor popping up and stealing your clients. You've been in business for years and you KNOW that you offer a better service than these Johnny come latelies. So how can you stand out from the crowd? How can you become the number one business in your field and start to win back those clients? Use this 5 Types of Content Guaranteed to Boost Lead Capture.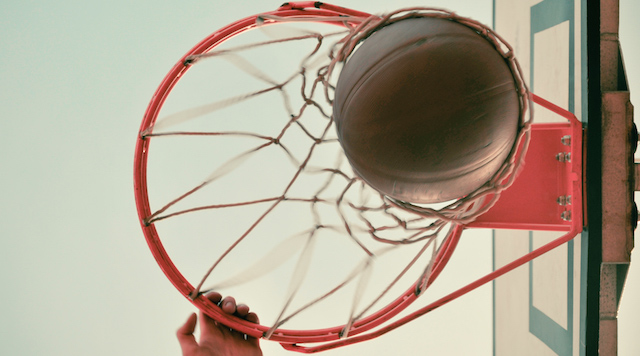 This is a guest post from Tony Messer CEO and Co-Founder of International Web Hosting Company, Pickaweb.
Let's take a look at:
5 proven content frameworks that you can use to become the number one authority in your field,
content to maximise lead sign ups through your website,
how to repurpose your content to get more bang for your buck.
Well, there is a simple formula that will get you more clients. Here it is: Great Content + Great Follow Up = More Clients. The thing is that you are an expert in your field and there are some proven forms of content that you can use to get more Authority in the eyes of your prospects and clients.
Simple formula that will get you more clients: Great #Content + Great Follow Up = More Clients Click to Tweet
And best of all? Most of this content already exists. It's either on your hard drive or in your email outbox. Or if not then it's definitely up there in your head. You just need to re-use it in ways that are proven to work.
Five Proven Content Frameworks
For years now, savvy online marketers have known that there are certain types of content that will ensure that they get more traffic and more sign ups than their competitors.
Here they are:
Buyer's Guides
How To Guides
Case Studies
Definitive Guides
Comparisons
Let's look at each in turn.
Buyer's Guide
Your Prospects are busy. They have a need and they are searching through the web looking for the solution to their problem or need. The trouble is that they just don't have the time to do the in-depth research on all of the options available. That's where you can add some real value and become the stand out supplier by creating a comprehensive Buyer's Guide.
By pulling everything together in one handy guide you are educating your prospects on the buying decisions as well as positioning yourself as an impartial and helpful advisor. By doing this you are effectively setting the benchmark against which your competitors need to reach. You are setting the criteria now - a powerful place to be.
A Buyer's Guide is really easy to create too. Just think through all of the phone conversations or sales presentations you've done. You know all of this stuff. All you need to do is to pull it altogether in one place for them.
But don't restrict yourself to just one. Create one for every product or service line that you offer and display each one prominently on the relevant page of your website.
How To Guides
A useful 'How To' Guide positions you as a helpful expert and enables you to create trust with your visitors. By drawing on your expertise you can quickly create a whole raft of these guides which has the added benefit of allowing you to target plenty of long tail keywords in the search engines.
If you are an estate planner you might want to cover topics such as 'How to write your own will' or 'How to plan for early retirement'. There are just tons of potential topics you can create.
You're not selling here. You're just a friendly expert answering the types of questions that crop up everyday in your line of business.
Case Studies
Quite rightly your website is full of positive claims about your ability to deliver your services throughout your site. But how can people be sure that you can deliver what you say you can deliver? Enter the Case Study. A well written case study puts one of your clients centre stage and should follow three distinct stages:
1. Before - the issue or problem they were experiencing
2. Discovery - how they found you and why they chose you
3. Solution - how you helped them address their problem and the results they experienced
If you can quantify the results using data then include some headline figures. If you're a business consultant then a percentage increase in qualified leads or operating profit would be appropriate. If data is not appropriate then focus on the emotions and feelings of your client. If you're an Orthodontic Surgeon then you can quote how your client rediscovered their confidence through their dazzling smile. The point is that you are telling a story that conforms to classic copywriting techniques - state the problem, offer a solution, show the proof.
The other really powerful point regarding Case Studies is that you must make use of the opportunity to quote your client. They speak a completely different language to the copy on your website. This type of language is powerful and genuinely felt and will resonate strongly with your visitors.
Remember, your client's authentic voice is pure sold gold.
Definitive Guides
Heavyweight content between 5,000 to 20,000 words a Definitive Guide sets you apart as an Authority figure. Somebody needs to be the voice of the industry and it might as well be you.
The trick with a Definitive Guide is to choose a subject that is not too broad, but not too narrow. For example, let's say you are a jeweller. 'The Definitive Guide to Jewellery' would be too broad whereas 'The Definitive Guide to Yellow Diamonds' would be too narrow. 'The Definitive Guide to Choosing an Engagement Ring' would be perfect.
Don't restrict yourself to one Definitive Guide either. Whatever services you offer you can create a Definitive Guide for each. Also, don't be afraid to reference other Authority content in your guide. Just make sure that they are not competitors. When your guide is published, just give them a heads up and watch them promote it on their social media channels. Over time, your guide will become an online reference guide which will bring backlinks to your website for years to come.
Comparisons
iPhone vs Android. Stock Market Investment vs Real Estate. WordPress vs Joomla. People love side by side comparisons and this type of content allows you to present the options and act as an impartial referee. You can explore the benefits, features and pricing and this works just as well for physical products (e.g. digital cameras) as it does for services (e.g. types of web hosting).
Also it opens up evergreen opportunities to compare the latest products or to incorporate the latest techniques or even when regulatory changes take effect (e.g. latest tax implications for investment Y vs Investment Z).
But don't limit yourself to side by side comparisons. You can compare multiple options and lead your prospect so that they make the right choice based on your recommendations. They will be in a much better position to make an informed decision based on their needs using your recommendations.
Don't limit yourself to written content either. Comparison Content is perfect for converting into more media rich formats such as graphics and video.
Maximising Sign Ups
Of course, creating this type of content is not going to happen overnight. If you're starting from scratch then you could get up and running with your Buyer's Guides. These should be shown prominently on the relevant product or service pages and should be an instant download, ideally in pdf format.
If you have some clients that you consider to be your advocates (hint - they're probably the ones who pay you most each year) then you should reach out to them first to ask if they would like to participate in a Case Study. Provide them with a Questionnaire that gets them to focus on the before, the during and the after working with you.
Look for the pain they were experiencing, what doubts they had about using your services, what was involved in the process and finally what results did they achieve. Try not to prompt them and let them use their language to describe everything.
The longer content like your Definitive Guide(s) will take longer to prepare and it's worth investing in some graphic design to make it appear as a respectable report. No need to go crazy creating an amazing, glossy report that a large corporation would be proud of. Just find a local designer or even outsource it - for a couple of hundred $/£/€ you could have a really tidy looking report.
Over time you'll start to build up a really useful body of work. Once you have several great pieces of content you should create a Content Hub. There is software that you can use for this, but in it's most basic form all you need is an extra page on your website with your content labelled clearly and ideally with an image for each document rather than text to make it visually appealing.
The idea of your Content Hub is to provide a hierarchy of content that you can offer completely free. Some of it will be instantly available - just click on the link and a smart pdf opens up in their browser.
However, your very best content is available for free but requires some basic data from your visitors. Now you can start to capture their contact details in your online form which is integrated to your favourite email marketing tool.
The reason that this approach works is because you have begun a process of educating your prospects. By providing so much stuff for free they have a much higher degree of trust in you. They are much more likely to provide their contact details than if they turned up at your website and just made an enquiry straight off the bat.
Repurposing Your Content
But it doesn't stop there. Content takes time, money and resources to create. You need to get maximum bang for your buck, so here are a few ways you can reuse your content.
Here's why you should consider re-purposing:
People consume content in different ways - repurposing helps you reach new audiences,
It makes more effective use of your time because you don't start from scratch every time,
Repurposing improves SEO - Google wants quality content and Authority Content gets backlinks,
It can help you make static content more appealing,
It can bring your old content back to life.
Here are some ways that you can repurpose your content:
Blog
Google wants fresh, expert content on your website. If you have taken the time to create a long guide (i.e. a Definitive Guide) then you can break it down into smaller chunks for your blog.
You need to take care to rewrite it so that it is not a word for word match for your longer content or you could get penalised for duplicate content. If you have written a Comparison piece then you could just take each of the products compared and write a blog post on each product and call it a review. If you have a Case Study you can create a section on your blog for Client Stories or Client Spotlight and re-write the Case Study for that purpose.
Once you get started you'll soon get the hang of it and you'll see that you have loads of interesting content for your blog.
Guest Post
Guest posting is where you create content for another person's blog. Ideally the blog in question should be related in some way to what you do or have a similar audience. In return for your expertise they will publish your content with a link back to your website. Google picks up the link and this all helps to improve your search engine ranking.
But it isn't just the backlink. What is also important is that you are being introduced to a new audience and being endorsed by the blogger. Many of their followers could then check out your website and ultimately become your clients too.
The thing that you'll find is that bloggers are MUCH more willing to accept your content if they can see that:
a). you are an Authority on your subject and
b). you create great content.
If you create the types of content we recommend here then that will prove to them that you score highly on both of these points.
Slides
If you're not familiar with SlideShare then think of it as Google or YouTube for slide presentations. It gets a TON of traffic. Slides can introduce you to a completely new audience who prefer to consume their content in slide format.
Slides are easy to create and they add another visual element to your content so they are a quick win.
Infographic
Infographics, when done well can help drive traffic and build your Authority. When done badly they are just an incomprehensible (and expensive) jumble of facts and figures. The trick is to find one main point that you want to get across in your Infographic and support it with a maximum of twelve points.
Video
If you have written a long guide or a product comparison then why not compliment it with a video. You can do an interview style video, whiteboard or if you are not comfortable on camera then a screenshot type video. Upload to YouTube, embed on your website or blog posts and you have another great piece of unique content.
Try not to fire all of your arrows at once. By that we mean make shorter videos of three to five minutes in length rather than a sixty minute epic. That way you can cast a wider net in terms of keywords you can target - don't forget that Google owns YouTube and video results feature in the results.
One final point on video is that many of your competitors probably won't make videos so this is a perfect opportunity for you.
Audio
Video might have killed the radio star but it didn't kill radio. Some people just prefer their content spoken - witness the continued success of podcasting and the success of Audible.com.
Quick, easy and cheap to create, audio allows you to explore subjects in quite a bit of depth and with a natural, conversational tone that is sometimes missing on video. Audio is also really easy to embed in your website. These days, having great content on your website is no longer a nice to have. It is a vital part of your online success. There are a number of proven Content formats which can help to establish yourself as an Industry Authority.
By creating a Content Hub you can create a high degree of trust amongst your visitors by educating them. Your Content Hub can use a Hierarchy system so that some content is offered instantly whereas the most valuable content is offered in exchange for contact details which are submitted via an online form into your autoresponder or CRM tool.
So what Content do you use? Do you use any of the content formats here or are you planning to start soon? Let us have your comments below.