As John Jantsch wrote in one of his articles, "People, products, and companies today all have two brands — online and off. The problem with this is that the online brand may or may not sync with their offline marketing messages." Now do me a favor and Google yourself. What do you see? Are you represented fairly? The thing is, no matter how "under the radar" or "low-tech" your lifestyle is, there may come a day when your good name will end up in the hands of people you can't identify.
9 Online Reputation Management Tools
These Reputation Management Tools will help you take control of the online conversation. Use them and don't let others put you at a serious disadvantage. Be ready. Manage your reputation and put your best foot forward.
Social media
Brand24 – social listening and interacting with users
Brand24 is an online monitoring tool which allows you to be close to what's said about your brand on the internet. These days, more and more brands are engaging in online discussions with their fans and clients. This is a great way to extend your online reach and win your fans' hearts. Use Brand24 to find people who've been asking about your brand or product. Then interact with these users and let them know about you.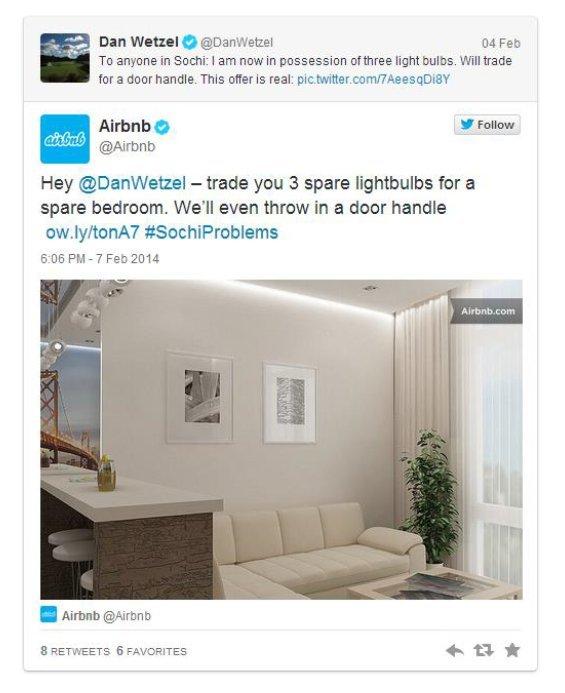 This way you reach out to those who have a real need for your product. Brand24 will also help you with influencer marketing activities. Not many people realize that. Just look at metrics such as Influence or Share of Voice.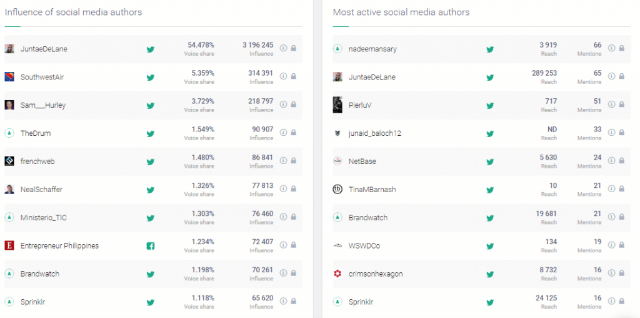 Buffer – social media management from one place
I use this tool every day. Buffer allows me to maintain all of my social media networks in one place. I am able to schedule future posts, listen and engage with my followers, and view in-depth social media analytics in order to see how my content is being perceived and make improvements where they're needed. It also saves a lot of time.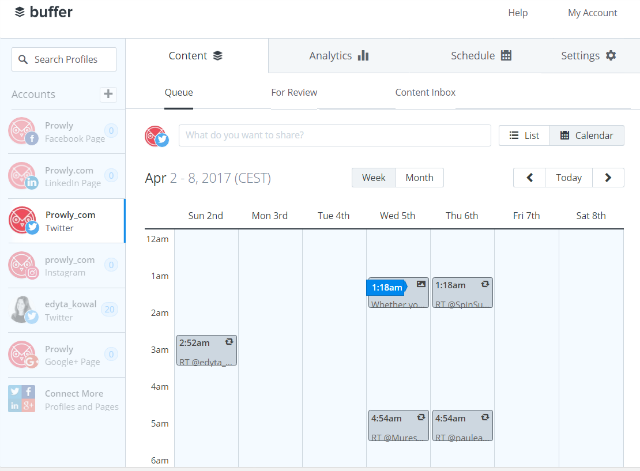 Online reviews
Go Fish Digital - search all of the complaint websites at once
The Go Fish Digital complaint search box lets you perform a Google search for negative reviews on over 40 websites at once. You can check out what's being said about your brand and find reviews easily.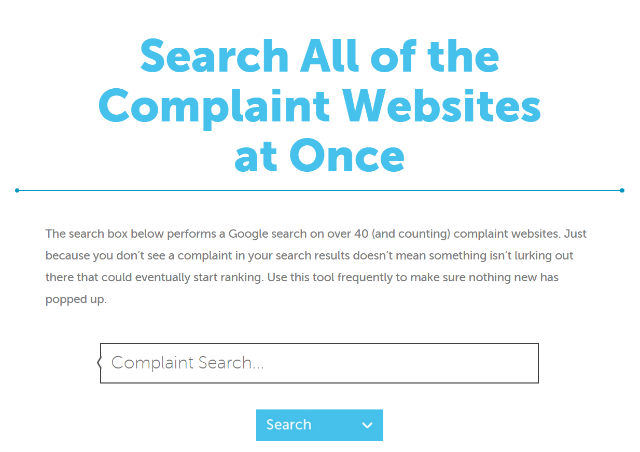 Go Fish Digital also offers paid services to improve your online reputation. You can check their offer here.
Review Trackers – monitor online reviews & measure the customer experience
Online reviews have a strong impact on your bottom line. According to Harvard Business School, a 1-star rating increase leads to a 9% increase in revenue. Cone Research, meanwhile, revealed that 4 out of 5 customers will reverse a purchase decision after reading a negative online review.
Review Trackers can protect your business and track your customers' reviews across over 80 sites and sources. It collects all your reviews in one dashboard and sends email reports to keep you up to date. Reporting functions help you track the performance of multiple locations. It also provides you a feature that detects patterns in customer feedback so you can easily see which topics your customers talk about the most. Pricing starts at $49 per month for a single location.
Yotpo – encourage your customers to write positive reviews
If you want to do something more than just check negative opinions and react to them—here's the missing piece of this cool online reviews management triad. Its creators claim that "reviews are just the beginning" and Yotpo is a smart way to get more ratings and reviews, boost traffic, and increase sales. Well, they are right. Yotpo is available in free (Yotpo lite) and paid version. The first one allows you to generate review request emails, automatically send out review requests after a purchase, and create a customizable product review widget on your website. The paid version offers many more options, including the possibility to showcase reviews through social media campaigns, creation of rich snippets for featuring in search results, and social curation for Instagram.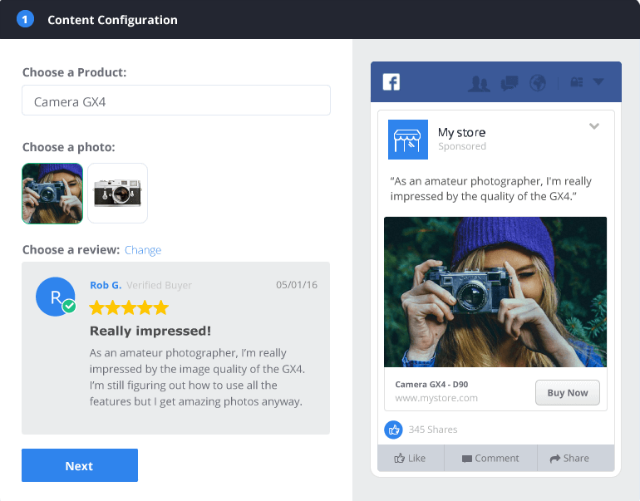 Stock Photos
Image Raider - track image theft and misuse
Are you using any tools to find your images in use? How do you use the information you discover? Image Raider is a quick and easy option for your reputation management toolbox, this time focused on tracking image misuse cases. You simply have to upload your image into the tool and wait for Image Raider to let you know when it finds websites (across Google, Bing, and Yandex) that are using it. Who can find it attractive?
SEOs and digital marketers looking for websites using their images to gain image credit and links,

Photographers and rightsholders looking for websites who have used their work without permission,

Users checking if their personal photos have been used online,

Users who want to find the original source of an image.
Content – tell your story yourself or through the mouth of other people
Prowly – wise up on your PR and content marketing
In today's digital era, where news breaks around the clock as millions of people share news stories on social media, and the best brands use the power of journalism to create their own content – your organization needs an online newsroom to remain competitive.
Prowly is data-driven PR software and content marketing CRM for creating interactive content, distributing it, and measuring results. Prowly's Story Creator enables you to easily drag and drop content into place. You can search and add content and multimedia from your own files or anywhere on the web. All stories are responsive on all devices. The Audience Pitch component of the platform allows you to quickly send stories out to all of your contacts.
And last but not least – Brand Journal, the coolest feature of Prowly which is like interactive newsroom – it serves as a real-time interactive journal where all of your important information and stories are kept. Does it work? Hell, yeah. Great storytelling and former journalists working on behalf of brands – this is something that in my opinion has changed PR in a tremendous way. And – let's admit it – it's happening: corporate media is getting better than mainstream media. Don't let your competition leave you behind.

Ninja Outreach – easy way to connect with influencers
This tool will help you to find guest posting opportunities and build relationships with influencers in your niche. Here is how it works:
Thanks to Ninja Outreach you can search Influencers by keyword, organize thousands of contacts and export lists, manage relationships, create email templates and send email directly from the software, easily see social influence and contact info, and many more. Sky is the limit.
Life-hack
IFTTT – if this, then that
IFTTT is a nifty app that can do everything. The basic principle is really simple: you choose a channel that triggers an action in another channel. For example, if somebody mention you on Reddit (trigger), the direct message will be sent to your team's slack channel (action). You can also get a text message every time there's a new item in your Talkwalker Alerts RSS feed. Make up whatever you want.
Using IFTTT, you can combine any of the 300+ channels they support to keep track of your online reputation. And guess what – it is free and available as iOS and Android apps.
Reputation is your most valuable asset. You've spent a lifetime building it and it can be ruined in one day. Sad but true. But the good message for you is that technology is here to offer you enormous support. Use it. And remember: no tool will do all the work for you. But when used wisely, these tools are definitely the most effective option for regaining and maintaining control over your online image and search results.