Marketers use different approaches to B2B email marketing. From carefully planned customer communication strategies to simple popup windows for subscribing to a newsletter to under-utilisation of subscriber databases to no strategy at all, there is a wide spectrum of approaches. To stay on the good side of this range, you should know that trends show that email marketing continues to grow in strength. When 83% of marketers are using newsletters as part of their content marketing, you know that email marketing has to be in your toolbox.
What trends tell us
According to Media Strongview, 34% of marketers want to more actively engage their subscribers in their communications. This is especially important in B2B, where offers require specialist knowledge. This means spending more time crafting your message and communicating your brand values before you can reach the point of conversion.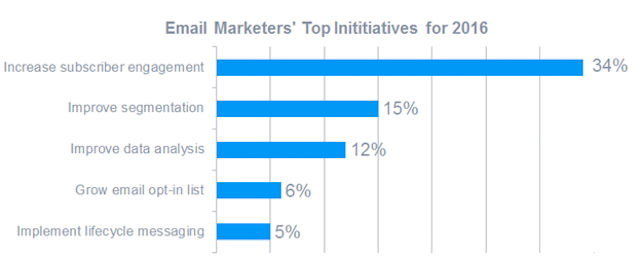 It's also important to remember that the buying process is B2B is fundamentally different than in B2C and you can't count on impulse buying and sudden decisions to make a purchase. In B2B, the process is spread out over time and in 35% of cases up to six people can be involved, which means six points of view. This is why the principles of B2C communications don't easily apply to B2B transactions. You have to take a different path.
Here are some tips for staying on the path to success.
1. Welcome emails are a great way to start
Don't miss out on the opportunity to start things on the right foot by sending a welcome mail to new customers and subscribers. They get opened 57% of the time and give you a chance set the tone for your dialogue, especially if you use the double opt-in model. Here' a great example from Brian Dean. He lays out the benefits of signing up to his mailing list and recommends a few articles to check out to learn more about the kind of content he creates.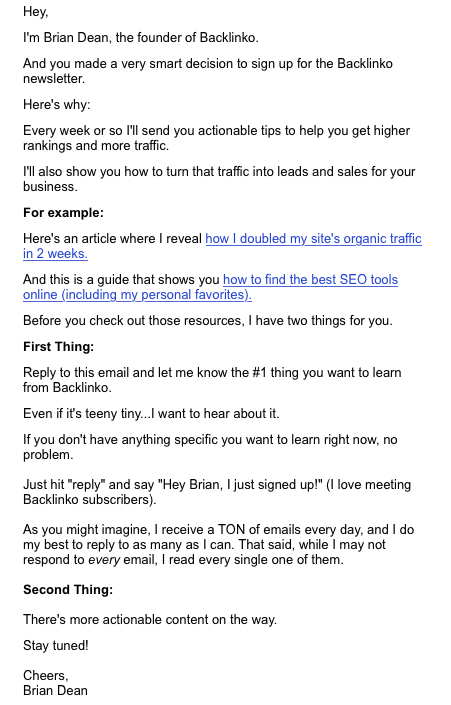 Piktochart also does a great job of drawing subscribers closer by promising to do everything to make them feel comfortable and satisfied with their subscription.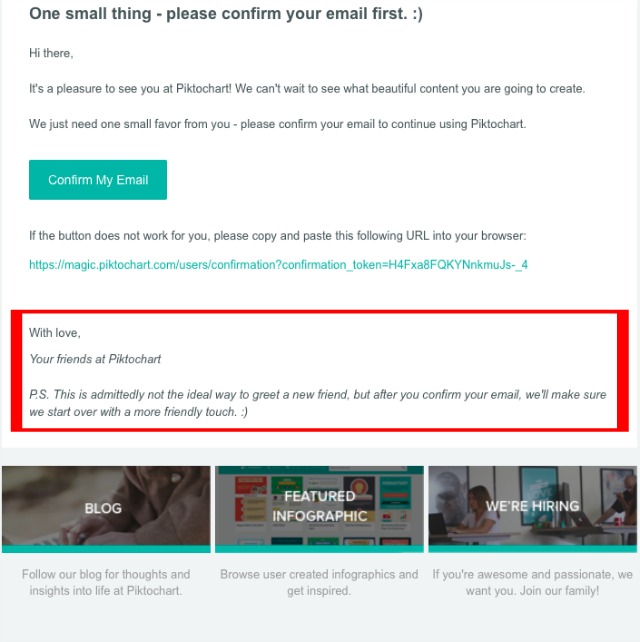 Here's a completely different communication from SumAll. Their welcome message encourages recipients to upgrade to a Premium account by showing the benefits it offers. It's a bold move that can pay off but requires good knowledge of your target group.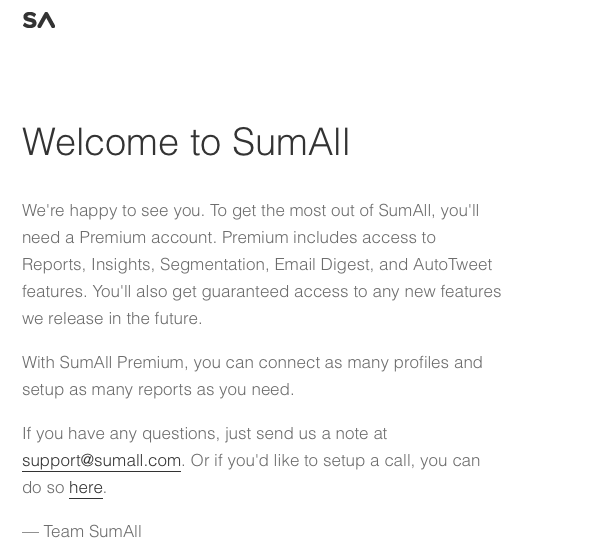 2. Valuable content - the key to building trust
Is your newsletter not bringing in the leads and profits it should? Is your ROI disappointing? Take a step back and analyse your campaigns from the last twelve months and see if perhaps the problem lies in the way you are communicating with your subscribers.
Maybe you're focusing too much on sales? B2B subscribers need more information about a product than B2C customers. Be sure that you are really delivering something worthwhile when your newsletter lands in subscriber inboxes. Work together with your Sales department to learn just what kind of content will resonate with customers.
Take a look at the way Piktochart promotes their content by sharing company success stories. It makes it easier for new users to join knowing that others have gone before them and done well. The message includes references to their blog and tutorial videos. It also reminds subscribers that they can contact customer support 24/7.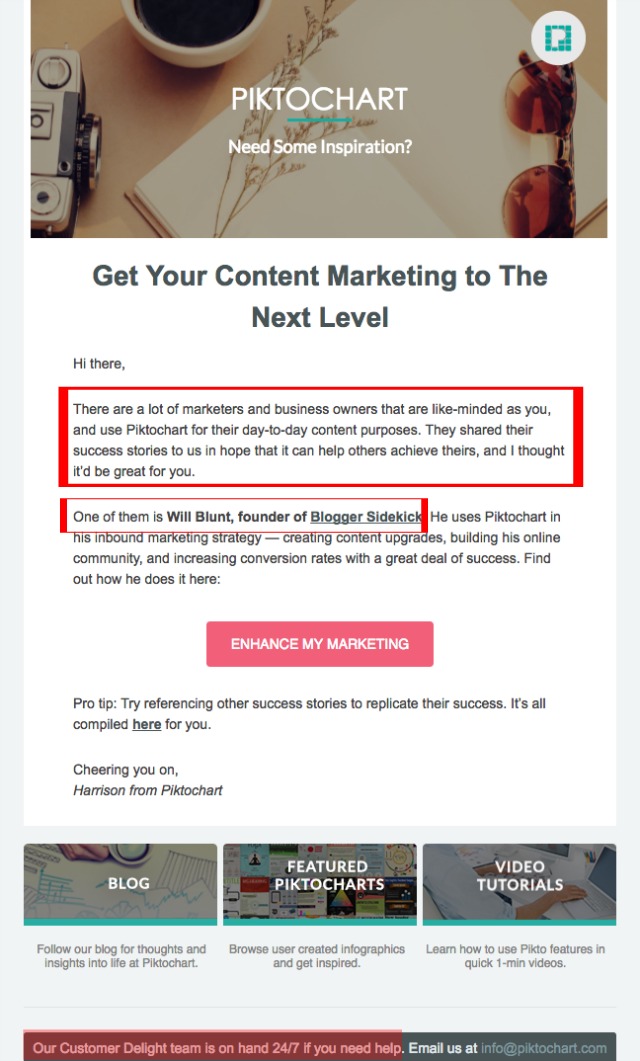 You can also recommend content that has recently appeared on your blog. That's what Co.Design did here. If you haven't already set up a company blog, don't waste another minute! After all,  58%  of consumers say that they look for information about products on blogs.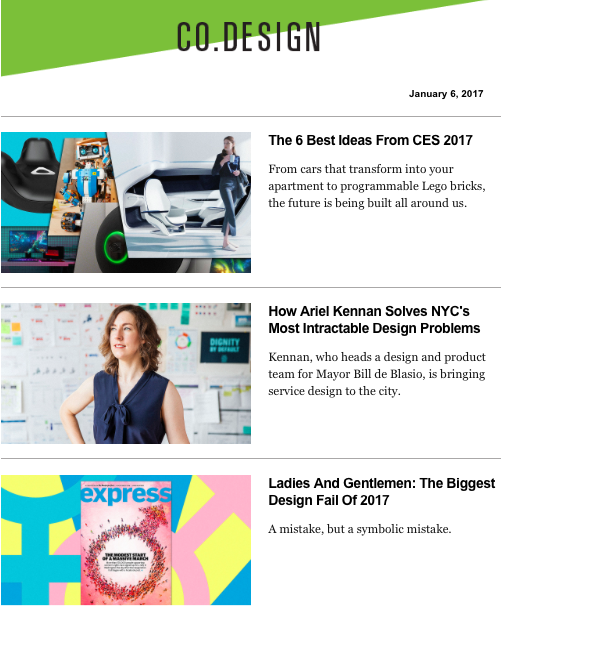 3. Build relationships, educate and collect leads
Take a year to build a relationship - that's the strategy chosen by PrestaShop. They created a calendar with the most important events for ecommerce in 2017. This simple idea allowed them to stay with clients for twelve months. The calendar is free and contains lots of advice for how to use the tools the platform makes available. Everybody wins!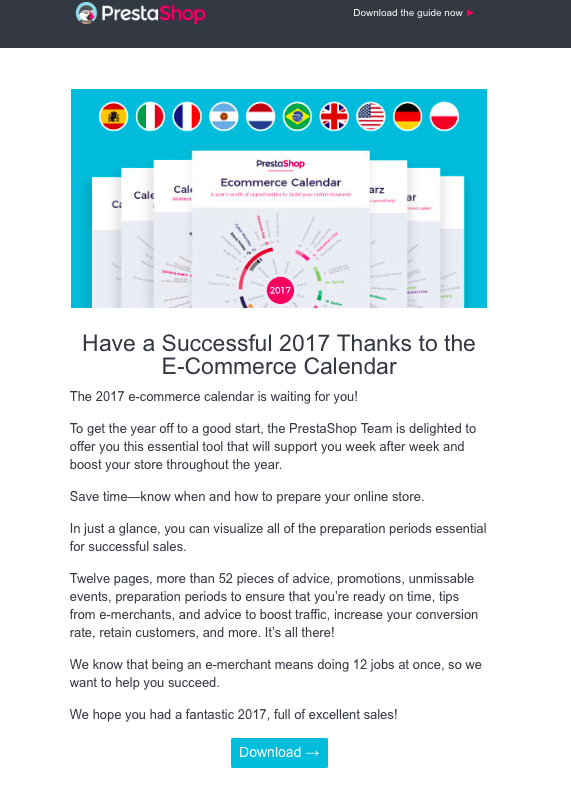 Here's what Mobility Pioneers did in a B2B newsletter to promote their event. To get recipients interested in the theme of the conference, they included a report on growth trends among start-ups to download.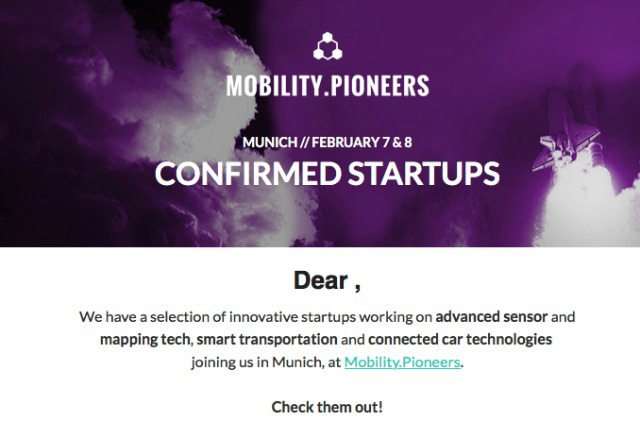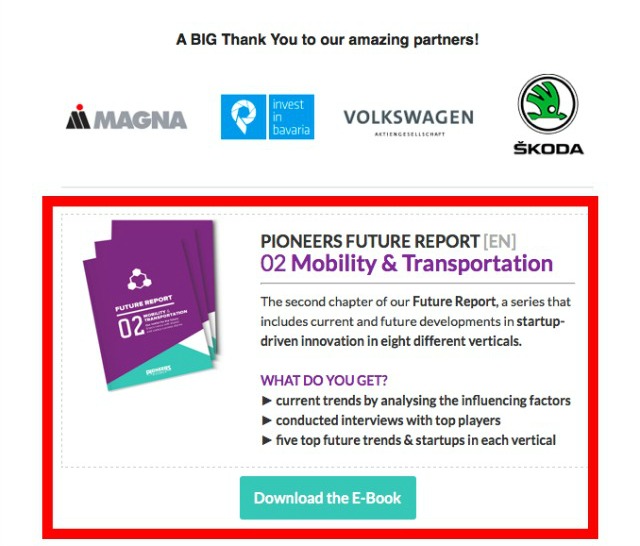 In this example, Listrak uses the language of benefits to present their new product. There's a clear explanation of its functionality and what customers can gain from it. Note that there's not a word about sales, it's just about showing what the product can do and the benefits it delivers.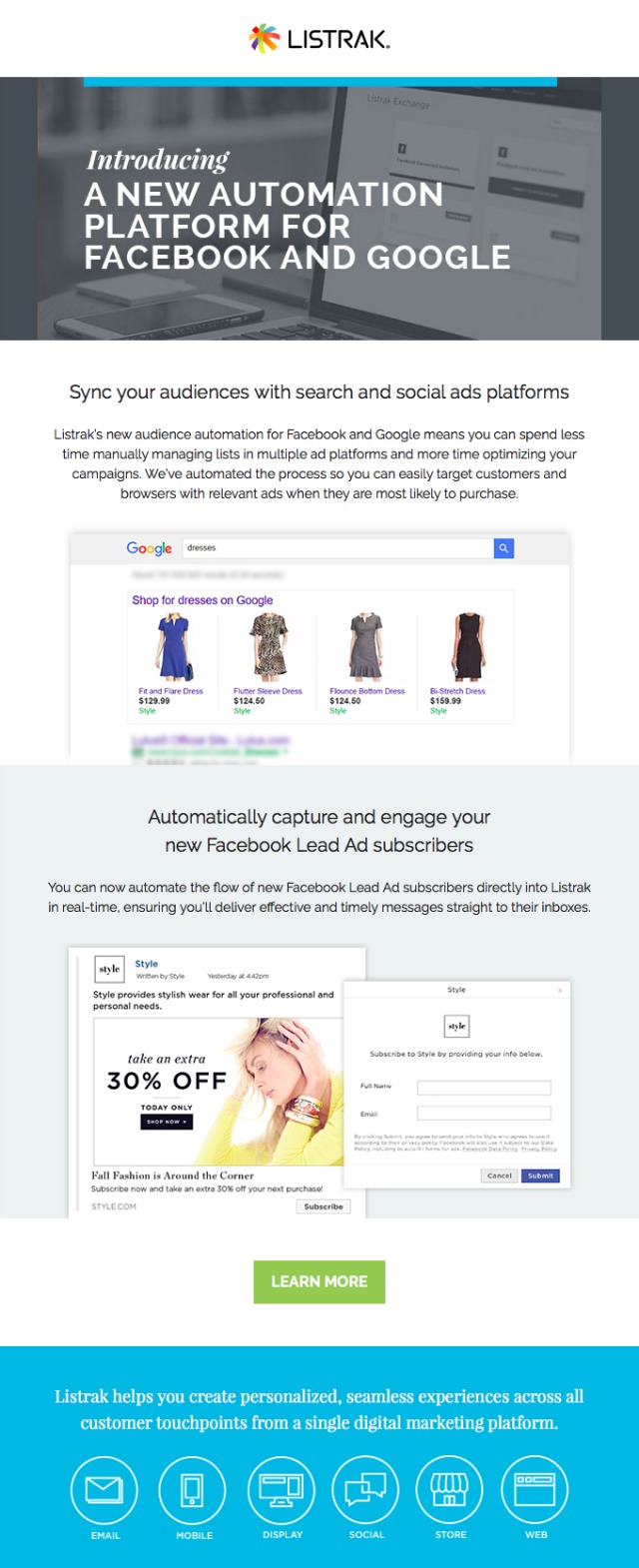 4. Close the deal
If you're confident that you have built a good relationship with a customer, it's time to ask them to take the next step. Here's how Sitepoint did it. See how many points they make in their pitch.
You can also encourage subscribers to take part in events that you organize.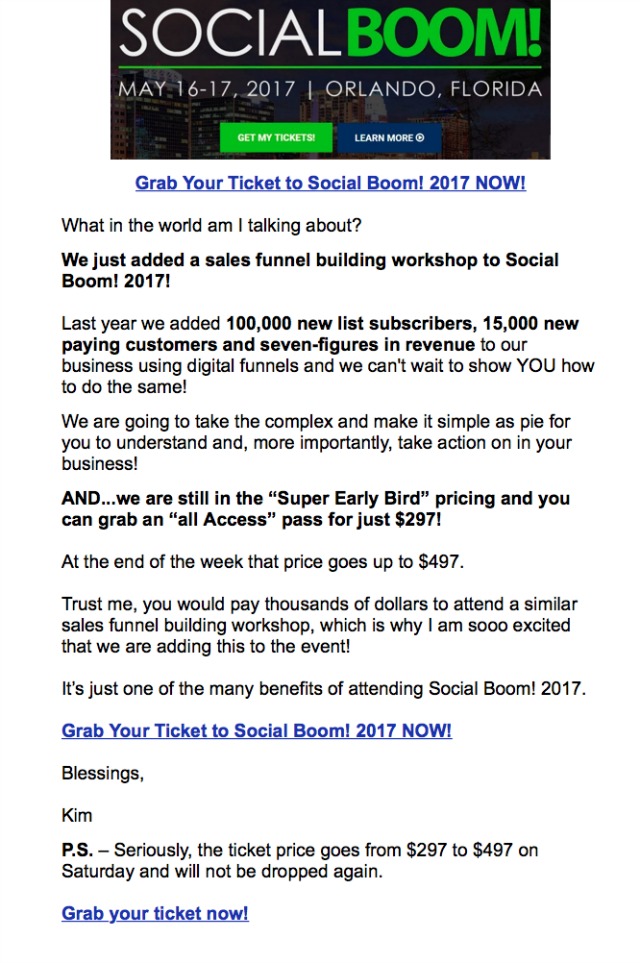 5. Is that all?
So is that all you can do to put email marketing newsletters to work in B2B communication? Of course not! There are still lots of other ways to use this tool and drive sales. Newsletters are a great way to deliver a diverse range of communications. Whether it's promoting a webinar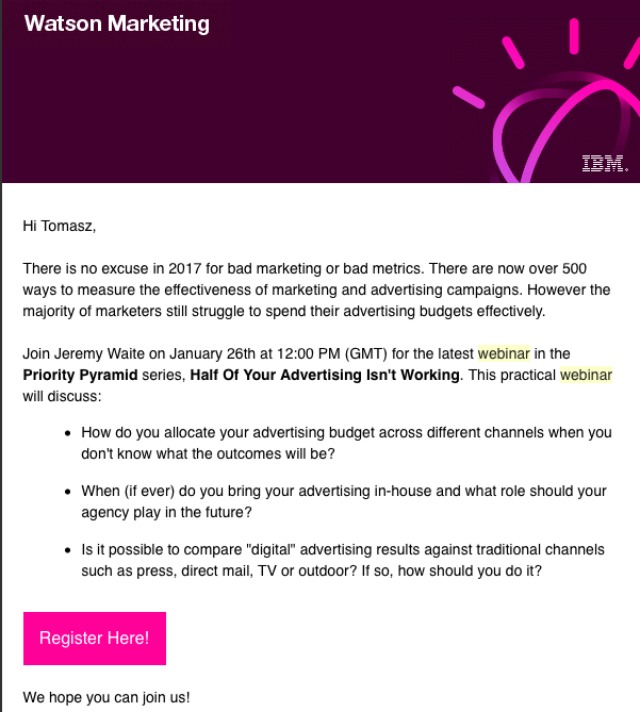 ...or information about recruiting staff….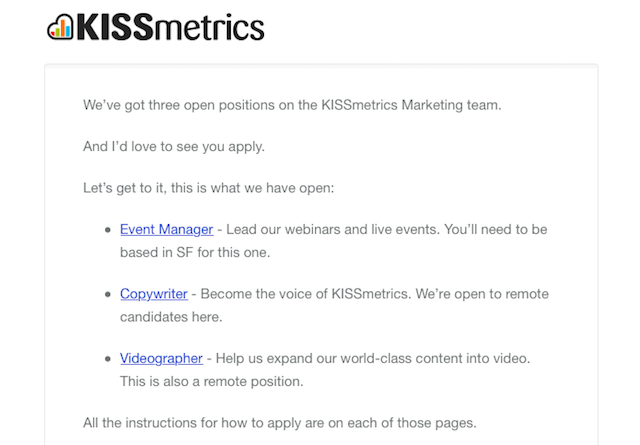 ...or showing the relaxed side of your company. There are lots of ways to make a good impression and promote your brand while keeping your place in the minds of subscribers!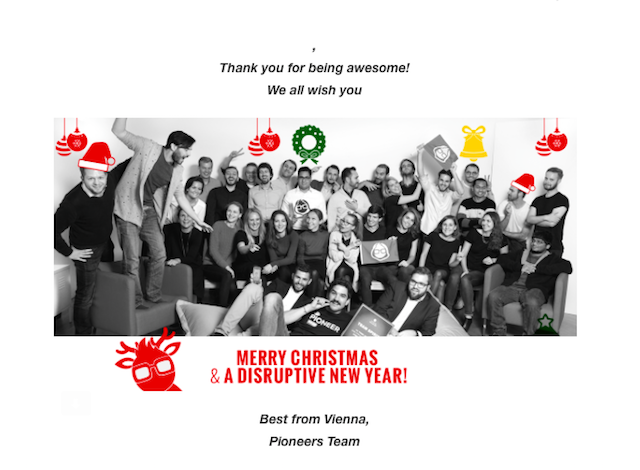 I hope you these tips and examples inspired you to take a fresh look at your email marketing communication with your customers. Do you have your own advice to share or want to tell us about what works for you? Tell us in the comments below!