Are you sending your newsletter with a personal address at @gmail.com? If so, the latest DMARC policy changes introduced by Gmail will affect you directly. See what has changed and how you should react.
Gmail address of the sender? Your email won't be delivered
On the first of June Gmail introduced an update in their DMARC policy. From now on every email sent through a third party, such as email marketing system, with the sender's address @gmail.com, may be rejected as a hard bounce.
DMARC (Domain-based Message Authentication, Reporting & Conformance) is one of the very first safety standards created to combat the increasing number of email phishing attempts. It ensures that the email received by a recipient has come from someone sending from the sending domain and not elsewhere.
Even if you're not a spammer, but you are sending emails with the "from" address at gmail.com, but not directly through Gmail's servers, your deliverability can drastically fall and the message will be rejected.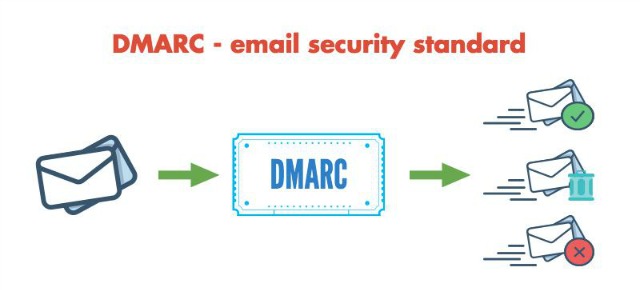 Gmail is one of the most popular free mailboxes in the world - the number of active Gmail users has reached 1 billion. There is a high probability that a large percentage of your email audience uses Gmail. See what you need to change to reassure your email marketing efforts are still effective.
What to use for your "from" address?
In 2014 a similar DMARC policy was introduced by email clients such as Yahoo and AOL. There is a very high probability that other email providers will follow this path.
Therefore, to protect the deliverability of your emails, make sure that you use as the sender's email address an address of your own domain, for example: @mycompany.com. Investment in your own domain name is not a big expense, and will bring you great benefits.
To manually change the email address of the sender in FreshMail:
Register your own domain.
Log in to your User Control Panel and go to Settings / Email address verification.
Remove the address @gmail.com and replace it with your new address. Then click Verify email address.

You will receive a confirmation message. Clicking on the link in the message verifies your address.

After entering the new address of the sender, select the "List of recipients" from the same menu and under "Default email sender" change the address to the new one. As a result, when you create a campaign, the parameters of the sender will be filled automatically.

An alternative but not recommended option for you is to use an email client that has not yet introduced a DMARC policy. Similarly, as described above, you can replace the sender's address with a different one, eg. @hotmail.com. Remember that it can be just a temporary solution in this situation as DMARC policies become the industry norm.
Why is the sender's name so important?
The reputation of the sender's name is one of the most important factors of effective email marketing. Being a trusted and well-known sender has the biggest impact on your open rate.
To achieve the best results we recommend you use:
a sender's name that is 2-3 words short;
easy to identify (for example with name and / or company name);
and a name that you don't plan to change - this really helps building a lasting relationship with the recipient.
UPDATE
Gmail is set to adopt a strict DMARC policy, although there isn't an official release date. This means that in the future, if you use a gmail.com address as your campaign's From email address, you
could experience delivery problems.