Data on gender-based shopping preferences are interesting and valuable information that can be used by anyone running an online store. Even a glance at general statisitics or data taken from customer profiles reveals there are clear differences in the buying patterns of male and female shoppers. Careful analysis of the details of these differences in consumer behavior presents opportunities for significant increases in sales.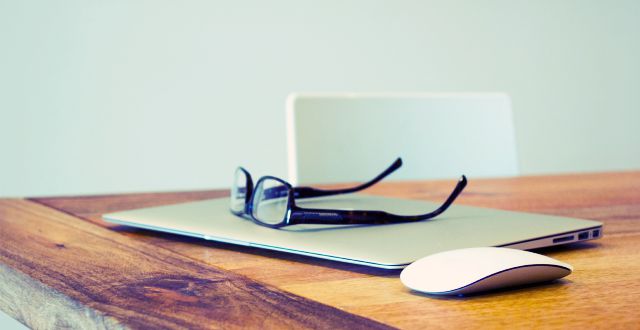 Who buys online?
Anyone involved in ecommerce must provide the best possible user experience for visitors to their store. In order to choose the right form of communication and appropriate context for making purchases, you must have some knowledge of who your customers are. In addition to familiar customer data like new versus returning customers, geolocation, transaction history and devices used, gender has become a significant defining characteristic of your customer base.
The number of internet users worldwide will exceed 3 billion in 2015, according to eMarketer, increasing 6.2% next year to reach 42.4% of the world's population, with more users in China than anywhere else. The United States is in second place but eMarketer says it will fall to third behind India in 2016. There are just over 250 million internet users in the USA and 50 million in the UK.
As of 2014, 87% of American adults used the internet, with the genders essentially equally represented at 87% men and 86% of women online. In UK the number of adults online is the same at 87%, with the gender split at 89% and 85% respectively.
Online presence is taking over our daily activities and as e-shopping has become simple, fast and mobile-friendly, more and more of us are leaving physical stores behind to make purchases in the virtual world. But is this increase mostly among women or men? Despite stereotypes, men like shopping too but their approach is different than that of women.
1: Women spend more on online shopping than men
When women find something they are looking for at a good price, they are ready to buy online. According to research by Fastlane International women spend or are ready to spend more than men. Exceptions to this include categories like computers and sporting equipment, where men spend more. Women are also using the internet to research items in ever greater numbers, even if their final purchase is in-store.
Men, however, appear to be more active in m-shopping. According to Business Insider men are more likely to make purchases on mobile devices.
22% of men made a purchase on their smartphones last year, compared to 18% of women. Click to Tweet
This statistic might be a reflection of higher adaptation of high-end technology among men.
2: Fashion for women, technology for men
Male consumers are more interested in hardware, software, and electronics, while females are more interested in food, beverages, and clothing. Gender differences show also in product research strategies - men tend to search by product while women search by brand.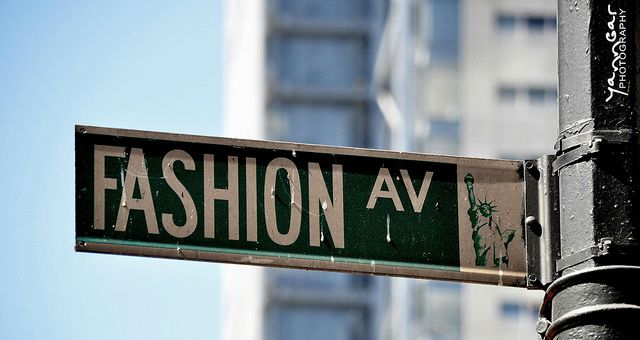 3: Woman are more likely to use coupons
For many men, shopping is a mission to be completed. Part of this task is collecting necessary information, including details about a product and its uses found on the internet or in an ecommerce store newsletter.
Women often treat shopping as an enjoyable ritual associated with rewards and pay more attention to discounts available for online purchases. There is a clear indication that invitations to take advantage of limited promotions increase the frequency of unplanned, spontaneous decisions to buy online.
Women tend to respond well to email marketing and make a purchase after receiving an email from a store. Click to Tweet
4: Men buy when they find the first product that satisfies their needs
Men are typically focused on their original search when shopping online while women more frequently end up looking at things that they didn't initially plan to buy. We can see that the number of pages viewed by women before the final transaction is dramatically higher than among men. As Content Square found:
Women click through e-commerce websites 30% more than men. Click to Tweet
On the other hand when men find what they're looking for, they're done - the purchase is made and the search is over.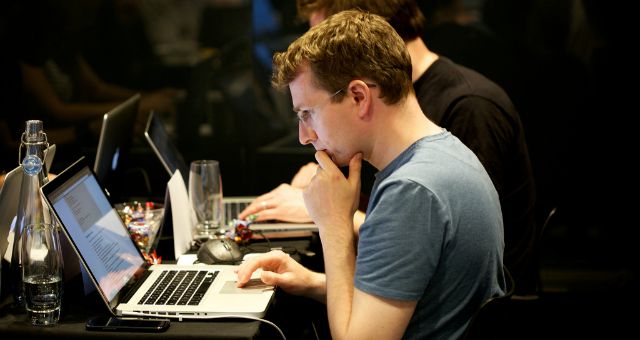 Women are demanding customers and take more time to consider their decisions to buy. This makes it important for your online store to make sure that browsing products is simple and engaging. Use high quality images, clear and prominent buttons that easily allow users to add items to their carts, show prices and delivery options and recommendations of other products from different categories that could be potentially interesting. Customer feedback and opinions are another very important part of the information that you need to make available.
5: Let women return products and show men that you are a partner worthy of their trust
Women often make spotaneous decisions to buy and that's why they especially prefer online stores that post information about their return policies. Men more frequently respond to better information about the product and the seller or company that reinforces their image as a reliable source of quality products.
Sign up for our newsletter
Men and women shop online in different ways and that means adapting your content to each group differently. Learn more and keep up to date with email marketing trends by signing up for our newsletter.

6: Both men and women use social media when shopping online
When it comes to online shopping, Facebook is the most popular social network of the majority of customers. More than half of e-customers survyed by PwC said that they regularly use Facebook as part of their shopping experience. Men look for information while women seek out sales and coupons. Other reasons which bring shoppers to a particular social media page are shown on a graph below.
7: Men are more active in m-shopping
Men shop on smartphones and tablets more often than women. They use their devices to get shopping 'done'. Woman on the other hand enjoy their mobile shopping to the fullest. They make wish lists, share pictures and collect coupons. The best way to appeal to gender needs as a retailer is to offer men a linear shopping experience and give women the possibility to interact with the brand.
8: M-shopping is growing among both genders
According to Criteo:
mobile is 29% of ecommerce transactions in the US and 34% globally. Click to Tweet
By the end of 2015, mobile share is forecast to reach 33% in the US, and 40% globally. M-shopping is growing and consumers expect convenient shopping experience. Additionally, the same number of products is viewed on smartphone and desktop so as a retailer you have to offer customers seamless transitions between sites and stores and across a variety of devices.
9: Men do multi-device shopping slightly more often than women
Both e-shopping and m-shopping are characterized by the importance of the carts that customers slowly push towards the "buy now" button. The shopping cart and checkout experience has to be made as convinient as possible. The use of email reminder strategies is a helpful method for dealing with abandoned carts. A Bronto study shows that:
28% of both genders expect a cart reminder email to come with a discount code and 52% of women find cart reminder emails helpful. Click to Tweet
But how can you prevent customers from abandoning carts in the first place? Make sure that the mobile version of your online store makes it easy to fill out forms, to buy without logging in and dispays clear images of your products.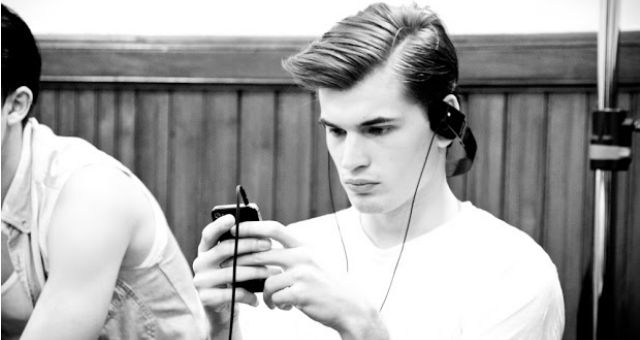 Remember to test any assumptions about the various aspects of gender-based marketing activities in your online store first before making them part of your strategy.
Email is a great tool for testing your target market in ecommerce. Click to Tweet
You can run tests in your email campaigns that you segment on the basis of gender. For example, create a newsletter with detailed descriptions of products that are directed at men and another newsletter with attractive graphics and "special offers" for women. You can find more information about how tests work on our blog.
Maintain relationships with customers
Knowledge about the preferences of your customers should be incorporated as a permanent part of your marketing strategy.
Email marketing is a great way to maintain relationships with customers. Click to Tweet
Remember that men prefer to get messages about new products and look at detailed product information when shopping. When they find a product that fits their needs they can quickly decide to buy and be done with their quest. Male consumers also tend to react better to personalized communications related to recommendations based on their past purchases. Read more about creating personalized emails here.
Shopping is a task like any other but can sometimes be a pleasure. A large portion of women on the internet say that online shopping is a kind of hobby or enjoyable way to spend time. It's also a great way to shop for better prices. Don't be afraid to offer discounts and promotional coupons in your email newsletters. These are the kinds of messages that often get the best response from women. Lots of women sign up for newsletters from their favorite brands and stores just so they can be the first to learn about special offers.
Use this to your advantage and boost sales in your online store using special occassions throughout the year that lend themselves to this kind of promotion. Organize seasonal sales and offer coupons for things like Valentines Day and Mothers Day, or have a sale that rewards your subscribers simply for signing up for your newsletter and being part of your brand's community.
Make gender part of your online strategy
While men and women may differ in their online shopping preferences, the good news is that more consumers are flocking to the internet than ever before. This is why it's a good idea to adjust your marketing strategies and take into consideration the makeup of your customer base, especially if it strongly leans towards one gender or the other.
This can be a crucial step for your ecommerce business to increasing traffic and conversions as well as building a strong channel of long-term communication with your customers. Do you think introducing some gender-based improvements might be good in your online store?
Sign up for our newsletter
Learn more and keep up to date with email marketing trends by signing up for our newsletter.