As an online retailer, you should remember that communication with your customers via email should be an integral part of your marketing strategy. We know that not only do customers prefer to receive communication from you in this form but also that it is the most effective way to get results. This is why the potential of this type of messaging should be used to its maximum. Your online shop may already offer newsletters, but is it all you can get from the email marketing?
You may be familiar with some of the benefits of newsletter subscription. Having your website visitors to know what is in your offer is crucial, but there is much more when it comes to building a long-lasting relationship with your customers.
Personalization, frequency, graphic design – these are some of the aspects of your newsletters that can enhance your online marketing strategy. But keeping in touch with your customers, and more importantly, making them come back, may require some additional effort. What else can you do?
Group buying
One good way to raise the brand awareness of your store leads through affiliate marketing. Add special offers or rewards to emails sent to customers who have brought their friends and family as the new subscribers to your newsletter.
Another strategy may be offering such groups discounts for group purchases. It can be limited time offers, but you can also create seasonal offers depending on your field that could include tourist equipment or Christmas gifts at reduced prices. Having groups of friends or families thinking about getting all the hiking gear they need while planning a winter holiday in the Alps together is what you want as an online retailer.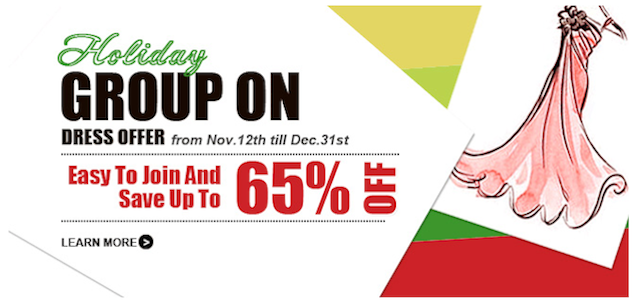 Contests
Another form of promotion you can think about is contests. Let's start with an example that involves the Staples company in a promo campaign prepared by Zooppa. After subscribing to Zooppa, customers were provided with the details of a contest called "The Shopping Cart Dance", in which they were encouraged to perform and video a short "fun, energetic, and hilarious dance", and then send the video to Zooppa. The idea was simple, but effective, with over a hundred videos published on Zooppa's website. The best dancers were awarded a substantial cash prize.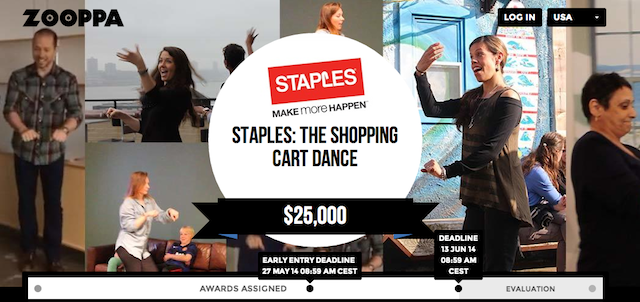 However, there are types of contests that your online shop can prepare on a more regular basis. These could include sending invitations to write up product reviews to gain points that customers then exchange for products or preparing viral campaigns for groups of interests included in your address base. Using your most popular products or items in these contests will drive interest them. Remember that such campaigns must be tailored the interests and character of your customer base. Make sure that such messages will be "welcomed" because it may cost you subscriptions if you miss the target.
Transactional emails
One more thing your online shop should consider is all forms of transactional emails your customers are likely to receive after placing an order. These are the messages that finalize transactions and provide information on shipping dates, logins and passwords, or user profile settings. These messages are very likely to have higher click-through rate and should be used to work to your benefit - don't miss out on this opportunity!
Nothing satisfies sellers more than satisfied (and returning!) customers. Email communication is a crucial component to any online store's success.