Our templates library is now even bigger. Now you can browse from among dozens of beautiful designs and select whatever works for you. There is something for everyone and more templates are being added all the time.
Something new for you
Every month we are working to improve our service and make your work easier. That's why in the template library you will find ready newsletter projects designed by professionals. This week we have added over a dozen new templates including two special Valentine's Day designs. If you have forgotten to prepare your own newsletter template for this special day, there's still time - just pick ours and start customizing it! Find your inspiration in our article about Valentine's Day newsletters.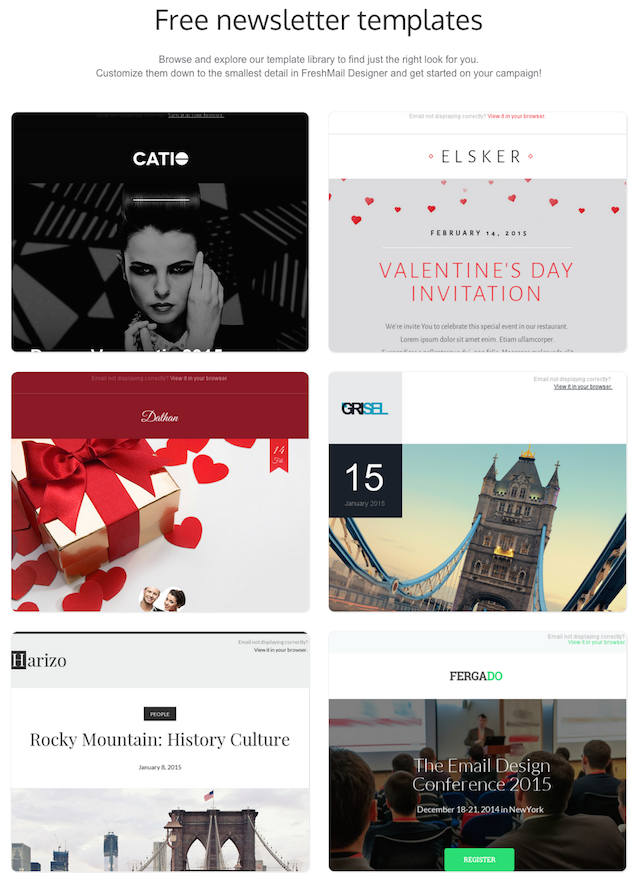 How you can benefit from our template library
If you like any of our designs, just click on 'Choose this template' and you will be moved to FreshMail Designer where you will be able to edit the selected template. Editing is also easy as the Designer is very intuitive tool. Just add your own images and texts to the design and insert your links. Freely move, edit, add and delete the blocks from menu on the right. Play with colors and additional graphics that are also available in Designer.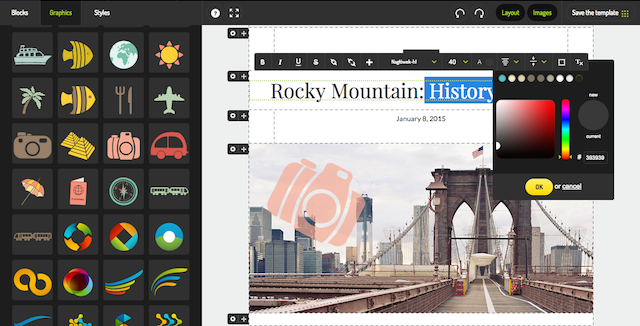 Save your design in your library and use the template in your next email marketing campaign. Easy!
Read more about creating newsletters in FreshMail Designer: