We are always expanding our template library and a fresh batch of new designs has just been added. Now you can choose from among even more great designs to find just the look you want for your newsletter. The variety of styles guarantees that there's something for everyone and we've already started on new templates that will be ready soon.
What's New?
FreshMail is dedicated to constantly improving our service and making your experience with the system easier. That's why we put expert professional designers to work on creating an ever-expanding list of visual layouts to suit every style, taste and image. These ready-made templates allow you to get your work done faster and maintain consistency in your messages.
Just this week, we've added almost twenty new designs aimed at a variety of business and social fields - parenting, restaurants, accounting, journalism, interior design, fitness, conferences, tourism, mobile applications and lots of others.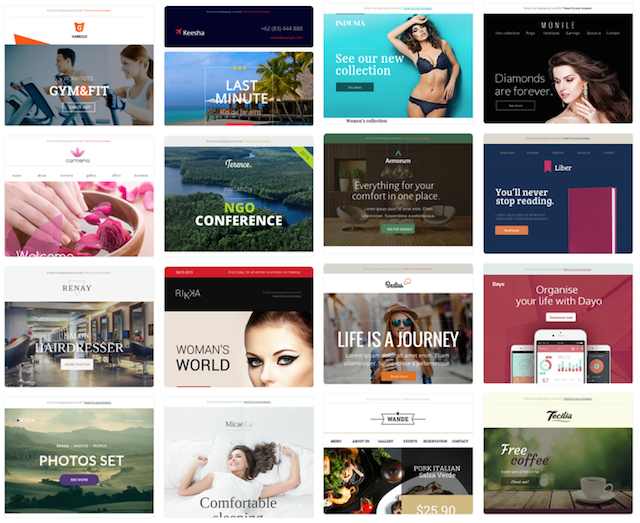 If you're not sure where to start when creating your own template, just choose one of ours and edit it to fit your needs. If you would like to see something that you can't find in our library, let us know. Maybe you'll soon see your suggestion added to the other templates….
How do you choose a template from the library?
If you have found what you need in the FreshMail template library, just click on "Select" and you will be taken to FreshMail Designer where you will be able to fully customize every detail. FreshMail Designer's intuitive and easy to use tools make everything a snap. All you have to do is add your own graphics and text to the template along with any links you want to include. Simply dragging and dropping blocks from the left-hand menu is all you have to do to get exactly the look you want. Experiment with different styles, color schemes, layout and a full range of graphic elements included in Designer. You will be amazed at what you can make!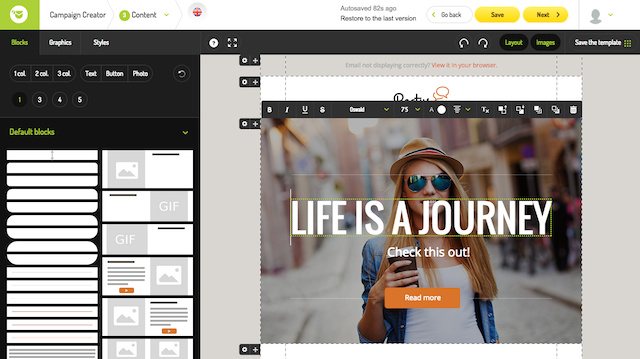 When everything is perfect, simply save the design in your own library and use it again next time.
Don't forget to check back often to see what's new!