2.5 million Brits say they are buying on mobile daily. Almost one in four (23%) of them have bought on their mobile phones clothing, 16% bought music and film products and further 13% bought technology.
The biggest mobile shoppers are also heavy social media users. Their favourite platforms are Snapchat (64% have bought on mobile) and Instagram (56% have bought on mobile).
Findings from Criteo's survey: A portrait of mobile performance: Measuring the pleasure in UK mobile shopping in 2016, published on 20th of June, give us a clear message:
Don't miss out on the opportunity and create convincing and convenient multiscreen experience for your customers.
Be present on the most engaging social media platforms
Social media platforms, which are particularly appealing to younger shoppers, are driving sales in mobile commerce. Your brand presence in these channels is crucial for building engaged and loyal community of online customers and brand lovers.
Snapchat
Snapchat users are watching 10 billion videos a day compared to 8 billion on Facebook. It's a tremendous opportunity for brands to distribute fun and relevant content, curate users' stories and engage with the audience. Snapchat allows you to be authentic and it's ephemeral nature means that engaging content can be distributed instantly.
However the platform cannot be named a perfect fit for ecommerce yet as first snapchat shoppable ads were presented by Lancome less than 2 months ago, it's potential for retailers is undeniable.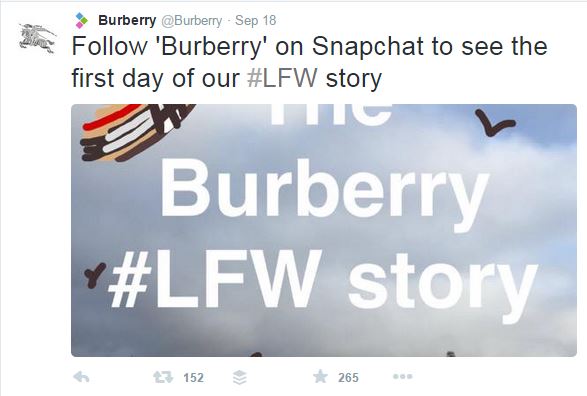 Instagram
According to L2, Instagram is a powerful tool for every retailer. It's users are more willing to interact with brands comparing to users from other social media platforms. Moreover Instagrammers are shoppers!
The time to jump on Instagram is now, if you haven't done it just yet. Your audience is there. This image-based network will enable you to provide engaging content directly to your consumers devices.
Social shoppers see mshopping as a leisure activity
Your consumers are driven to you from many platforms and many devices. To make shopping experience fun and pleasant activity, create a positive image of your brand among the many of the touch points.
Criteo survey found that British consumers are mostly buying on their mobile devices while at home in front of the TV and in bed at night.
This, according to FreshMail's statistics from sent campaigns, also happens to be the time when consumers are checking their emails.
If you combine your social media presence with the most powerful engine for sales in ecommerce - email marketing - you can leave a compelling targeted messages in your consumer's inboxes to complement your Snapchat and Instagram efforts.
It really comes down to offering the right incentives at the right time. Encouraging your social media followers to join your email list can convert your casual buyers into lifetime customers, making regular transactions.
Have your Instagram and Snapchat followers to join your mailing list
Make it easy for your followers to get deals straight to their email inboxes, by posting about the benefits of joining your newsletter.
On Instagram don't forget to include a link in your bio which will refer followers to your sign up form.
On Snapchat simply say that new exclusive offers are just about to land in your subscribers inboxes. Provide a sneak peak of a campaign. But don't reveal everything.
Run a giveaway on Instagram or Snapchat. Think of something your followers will want, and that you're willing to offer. Options may vary from giving away real products to simply offering a premium content like buyers guides. Make the incentive exclusive enough for followers to give you their emails. Prepare an Instagram post, or snap a story, presenting the unique value of your giveaway. 
Create enjoyable multichannel experience
Develop strategies which are engaging, fun and contextual. Incorporate social elements into your email marketing campaigns to drive even more engagement and sales.
Entertain to keep your community growing. Snapchat and Instagram will help you generate excitement and unique time-limited benefits, while you will be able to stay in touch with your customers by email.
Have your strategy working both ways. Improve your email campaigns using Instagram and Snapchat to strengthen both email and social media.
add Instagram follow button,
add Snapchat Ghost code,
encourage #hashtag engagement,
feature users photos and snaps