The United Kingdom is leading the way in ecommerce, Eric Schmidt, Google's former chief executive recently told BBC Radio 4. The trend seems to stay for longer. The percentage of ecommerce's share in total retail sales is estimated to be 15.7% this year and increasing to 19.3% in 2019.
Would you like to benefit from this business opportunity? If you're thinking of how to start ecommerce business, explore this post. Everything a newbie retailer need to know to maximize their chance for success and to stay ahead of their competition is right here.
1. Software for ecommerce business
Choose #ecommerce platform right - ask yourself these 5 questions Click to Tweet
The ecommerce platform you use for your online store can be one of the most important investment decision for your business. You don't necessarily have to spend a fortune on it in order to get a solution that is scalable and makes future growth easier.
Before you choose the platform that works for you ask yourself a few helpful questions.
How much can I afford to invest?
Basically there are three types of platforms you can choose from:
On-premise - the software requires an initial one time purchase investment - a licensing fee
Software as a service (SaaS) - software in a cloud,  hosted and managed in a service provider's datacenter (Shopify)
Open source - a free platform, users install, maintain, secure and configure the software on their own servers (PrestaShop, Magento)
Even if you set up an online store using free software, you still need a server for it to function. If you don't have your own, you can use a platform that charges a small monthly fee.
Remember that using free software usually involves having to buy necessary plugins to expand and customize the functionality of the service. At the high end of the scale, there are also amazingly comprehensive platforms that offer everything a huge online store needs.
Many platforms already offer retailers Responsive Web Design (RWD) templates in a subscription price. And this is also something worth thinking of, as more and more customers shop on mobile or make their initial purchase decisions there.
How quickly do you want to be up and running?
Using SaaS software, you can set up an online store in a few minutes. Additionally, if you don't have specialist technical knowledge or a big budget to start out, using ready-made solutions is a great option, as you can rely on the customer support and hire help from platforms provider experts.
If you know exactly what you want and you are very specific, decide on a custom made platform. But remember that getting your store set up can be time consuming.
How wide is your range of products?
Before starting your own internet store, you should precisely define your offer and potential target customers. This is often the most challenging part for newbie retailers.
If you know where you want to be in the market, the next step should be an examination of the competition. Take a look at what kind of platforms they are using and which functionalities seem to be the most important for them.
Do you want to integrate your ecommerce platform with other apps?
It's important that your software enables integrations with other solutions that you will use everyday. Choosing an ecommerce platform itself is just the beginning of everything you need to do. Take into consideration things like logistics, payments, customer service, marketing activities and running other sales channels, etc. Even though these processes cover different aspects of your business, they can all be integrated in a way that benefits you.
Pay careful attention to what options various platforms offer. Things like open API, plugins or Zapier integration can greatly expand the possibilities and functionality of your store. With additions on hand it will be easier for you to perform for example up-sell and cross-sell campaigns.
Do you have IT knowledge?
If you have people on your team who can manage IT-related issues and tasks, then it's worth considering setting up your own dedicated platform. This gives you full control over the development of the software and you don't have to depend on updates or user suggestions.
2. Design and UX in ecommerce
Designed to sell
There's nothing worse than trying to find a certain product in an e-store and being frustrated by a complicated website navigation. Make it easier for customers to move around, find what they're looking for, discover new products and categories, access shopping cart and spend time in your online store.
The proper design of an online store can significantly reduce the number of abandoned carts. Put yourself in the shoes of your customer and go through the online sales process from their point of view. Is it easy to understand? Does anything in the process make you want to just quit and leave your basket behind? Check it yourself, or use polls and A/B testing in early website planning-process. The design of your site can be also optimized by using eye-tracking data and the data from your potential customers.
When you do everything right, you make it easy for customers to move along the conversion path. Make important elements like price, product description, checkout process visible and easy for visitors to your store.
Remember that your contact information needs to be plainly visible so that anyone with questions always has the option to contact you for help instead of giving up and leaving you behind.
Check: 15 Common Mistakes in eCommerce Design.
A great look means great sales
Attractive web design plays a key role in successful online sales and marketing. The impression you make on visitors affects the conversion rate you achieve. That's why you need to carefully select the graphic elements and make sure they are appropriate for your target group. It's a simple point but it can't be repeated enough - you can't expect excellent results if you're not presenting your offer in the best possible way.
High resolution, professional photographs are a critical part of any ecommerce strategy. Experienced online marketers know that using the best representations of their products lets customers examine them with their own eyes and helps to drive sales. Take a look at the 20 best designed ecommerce sites as selected by Awwwards.
In ecommerce website everything has to be accessible by everyone. Customer should be able to look at what he wants and you should present whatever you want otherwise you're losing out on a huge part of your market.

A lot of people don't have a standard form computer anymore. You should be considering responsive design, there shouldn't even be a discussion. We have gone past that point, a responsive website was not that essential.

Tommy Rockett Graphic Designer @tommyrockett.com
3. SEO basiscs when you start ecommerce business
Appear in SERP's
Search Engine Optimisation (SEO) for ecommerce websites plays a vital part of the marketing efforts and is responsible for driving high volumes of converting traffic to your store - and it can take you to SERP's (Search Engine Results Pages). Being certain that your products can be found in Google is an absolute must when it comes to increasing your sales. You want top ten rankings that last! How can you get there specifically?
Make your website accessible. First of all pay careful attention to the content of your URLs. Create friendly URLs with short but full and accurate product names including the brand or manufacturer. As a base you have to optimize:
canonical URLs for product pages
title tags for catalogue pages
HTML tags for all webpages
ALTs for images
sitemap
All of these helps search engines easily identify your website.
Focus on right keyword rich content. Google AdWords Keyword Planner is a powerful tool that lets you see which keywords you should use in your content in order to optimize your search results. With this on hand you can implement a content based web marketing strategy focused on improving your rankings, and improving the traffic to your site.
Build your online reputation right. A long term SEO strategy must run in partnership with your marketing strategy. In order to maintain the highest visibility possible for your brand let the e-PR and social media activities be a strong part of your SEO.
The online image of your brand combined with your presence on valuable websites and social media engagement are the most important factors that Google takes into account when assigning a value to a page.
Get your first customers
To be successful you need to be where your customers are. As consumers begin their online journey with Google, start there and make your website easy to be seen.
Google gives you lots of tools to help your site appear on the first page of search results even without having to wait until your page is organically there. You can get spotted by using AdWords, Google's advertising network, or their dedicated ecommerce service Google Shopping.
Google Shopping was started in 2013 and is accessible through your AdWords account. After integrating it with your store you will be able to run product ads that will be displayed on the first page of search results above the organic list or on the right-hand side next to them.
How to integrate your e-store with Google Shopping:
Open an account in the Google Merchant Center
Generate a file with information about the products in your store
Import the file into Google Merchant Center
Create a Google AdWords account (if you don't have one yet) and connect it with your Google Merchant Center account
Run the product campaign
Price comparison software is another way to increase the reach of your offer. You can integrate your online store with any number of such websites. They work by collecting data from registered stores and organizing them in a way that's easy for users to scan and compare. To get the most from this kind of integration, make your product descriptions as full and complete as possible.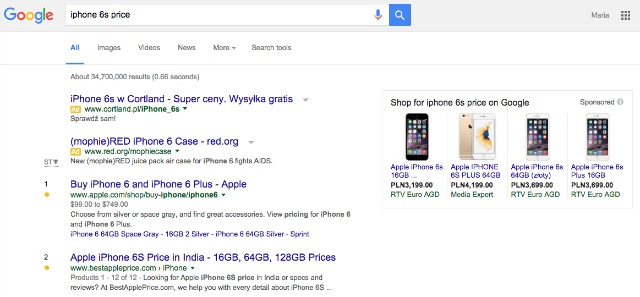 You can never underestimate the importance of search engine optimisation. Good positioning in the organic results can massively impact the flow of traffic to your website.

It also has the added benefit of a big reduction in the need to spend on sponsored links in order to be visible for your targeted keywords. Spending in the short term will definitely reduce your long term costs and a well thought out long term strategy delivers time and again.

One big tip… make sure you utilise Google Webmaster Tools and adhere to their recommended guidelines.

Myles Jordan Marketing Manager @The Radiator Gallery
Educate and sell with content marketing
Successful e-retailers use every possible avenue to educate their prospects at every point of the shopping journey. Content marketing is a way to do it. Expand beyond the structure of your website and integrate a blog to your content marketing and SEO strategy. Keeping a regular blog signals that your site is being updated. Search engines track these changes and Google rewards you by ranking your site higher.
Your content must focus around consumers' needs and interests, enabling them to build a trusted connection with your brand. A blog will help you increase traffic which drives sales and profits. It has an advantage over advertising in that it lets you build long-term relationships with visitors and continues to work long after it is published.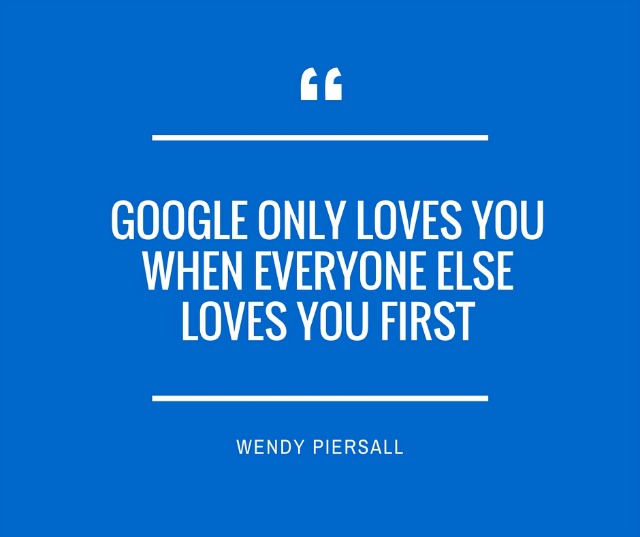 Your efforts will be beneficial for customer nurturing. Worthwhile content has a chance of persuading potential customers to make a purchase by presenting products in a unique and attractive way. Take into account that visitors of your online store are on a different level of their buying journey and your job is to provide them information that will in the end pull them into choosing you as a provider.
#ContentMarketing costs 62% less than traditional marketing and generates 3 times more leads Click to Tweet
Understand the buying cycle and incorporate your content strategy into email marketing. Through this channel you can directly contact your customers with a highly personalized message based on their behaviour and purchase history. Read the next part of the post and find out how important for ecommerce is to run a newsletter.
4. Email marketing for ecommerce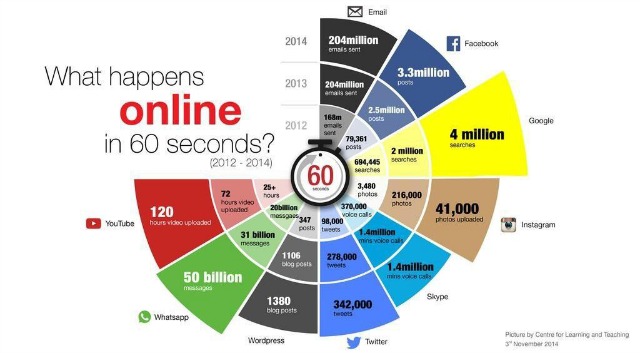 Every minute, 204 million emails, 3 million Facebook posts and 4 million Google searches race through the internet. Look at those numbers for a moment and you will see that email is very much still the most effective form of online communication.
Also for retailers email marketing is a huge and effective channel, responsible for a high rate of conversions in comparison to other promotional channels. Just take a look at the picture below.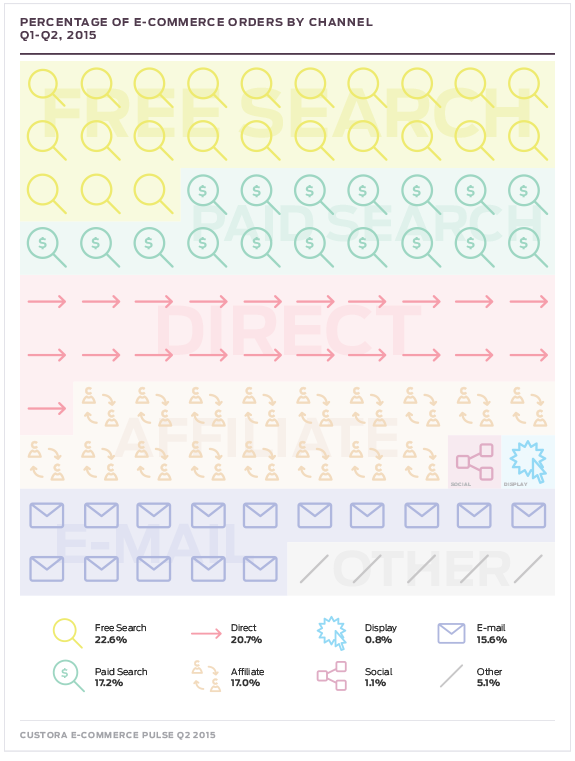 According to Convince&Convert, consumers that get #newsletters spend 138% more than those who don't Click to Tweet
A well-designed email marketing campaign can take your sales higher than ever before. Newsletters provide many opportunities for unique ways to promote products and brands. With email messages you can deliver updates on new products, current offers and special personalized deals for different subscriber segments.
Does it sound like a large amount of work? Don't get overwhelmed because as soon as you see the results, you will make your newsletter a priority task.
Lots of new subscribers join newsletters so that they can be among the first to learn about special offers. Don't be afraid to offer incentives to customers. Make rebates, discounts and promotional coupons the focus of your trigerred emails and regular campaigns.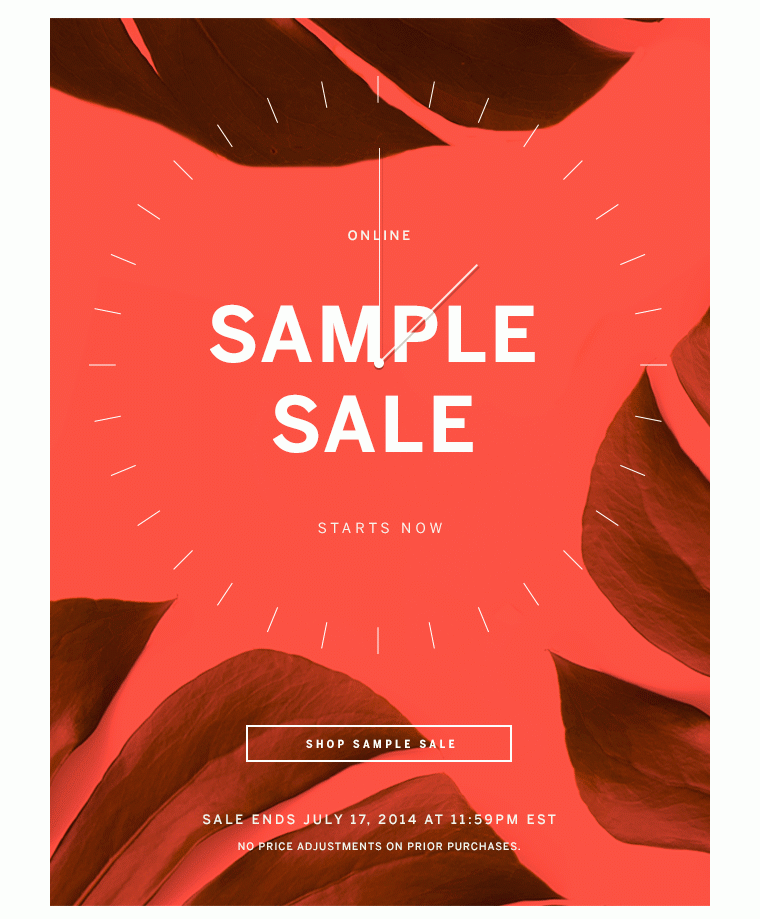 A good email offer is one that is tailor-made. Recipients from the same subscriber list will react with different levels of interest to the same email. This is why it's important to not send the same message to everyone on your list.  According to recent article on eMarketer.com almost 40% of retailers use life event triggers, such as birthdays or anniversaries, to send special autoresponders with tailored offers.
Professional email marketing systems let you take advantage of functionalities like segmentation and personalization. To generate customized messages with dynamic content for everyone in your database use any information you happen to have about customers. In the result you will send the right message to the right person at the right time.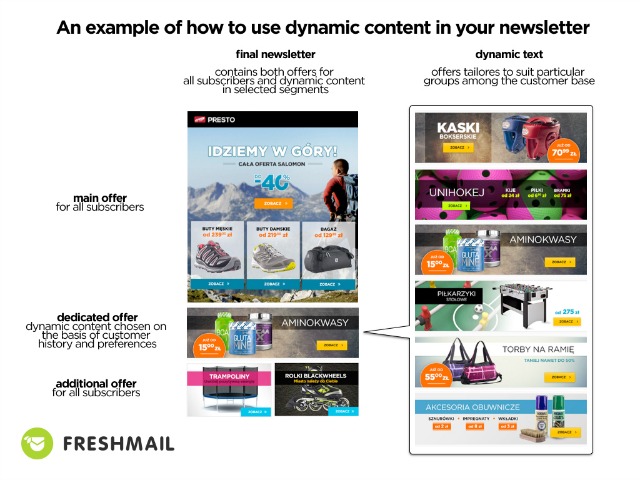 It take a lot more space than we have here to cover every aspect of email marketing in ecommerce but let's boil it down the bare essentials to sum it up. You can maximize the potential of your online store by creating a loyal community of customers that you build and maintain by using your subscriber database and the opportunities provided by your newsletter.
Take a look at our blog for more information, tips and advice to get the most out of your next email marketing campaign.
AdWords is our strongest channel for direct conversions. However, if you ask me about highest conversion rate, I get that from email marketing - sending Newsletters to our subscribers.

My advices on running an online store would be:
1. Create on site a strong email addresses capture system.
2. Run AdWords for your strongest products/services (user remarketing, too!)
3. Make sure your SEO in-situ is at it's best (use Search Console & Google Analytics)
4. Develop a Facebook strategy
5. Never stop reading industry literature
Lucian Sava Online Marketing Manager @StarShiners.ro
5. Mobile ecommerce
mcommerce - the next big thing
The popularity of high-end mobile devices with bigger screens and more and more powerful features is driving mcommerce success in the UK. It is expected to grow by 37.1% in 2016.
There's no doubt that your online store has to be mobile-friendly. You don't want to discourage anyone from spending time on your site because because it doesn't display properly or it's too difficult to enter information.
When designing your online store, use Responsive Web Design. That way you'll be sure that the layout of your page will adapt to the dimensions of any screen. Always do everything you can to make the shopping experience as easy and comfortable as possible.
Check the latest Practicology's new mobile usability report, summing up things mobile retailers should improve in order not to loose customers.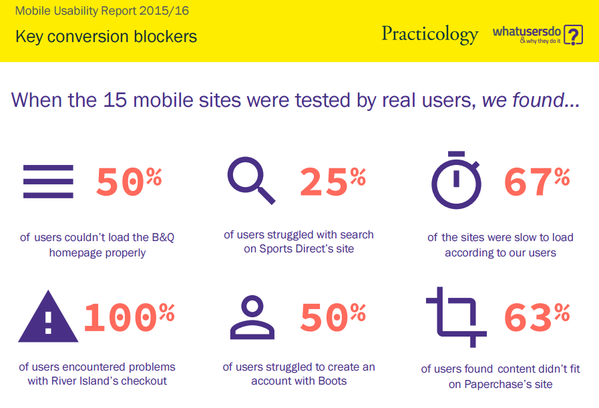 If you are running a local store use mobile to deliver a better in-store experience. If you want to be a cutting edge retailer think of designing an app to assist shoppers, giving them direct access to product ratings and reviews. Having access to this information is that perfect new moment for customers to find everything they're looking for and get advice in store.
6. Go social with your online store
Social media power
Integration with social media is key to being competitive in ecommerce. Social media platforms (even though you don't sell directly through them) are a major source of traffic for ecommerce and you can't ignore their importance.
A well-run social media profile brings long-term benefits in the form of high conversion rates. Your presence on social media lets you:
gather engaged and loyal community around your brand
get to know your customers profiles and needs
run tailored promotions and viral campaigns
build brand awareness and expand your business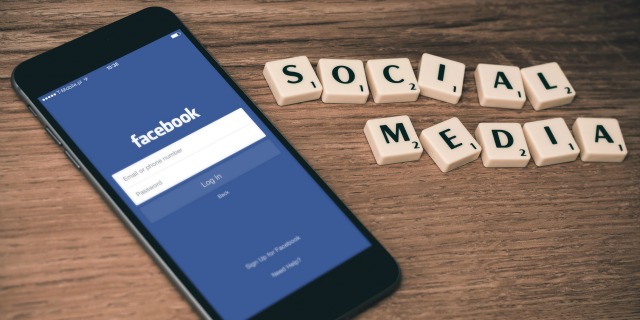 Shopify has put together an infographic that shows you which social media platforms deliver the highest ROI in e-commerce. The most effective in terms of generating traffic and sales is still Facebook. Almost two thirds of all visits and an average of 85% of all orders on Shopify that come from social media are from Facebook.
Other platforms like Instagram and Pinterest are also seeing massive growth and more e-commerce services are focusing on them all the time.
Get rated
A huge number of consumers choose to share their experiences after purchasing particular products and customer reviews have become an expected part of many online stores. Customers can often buy the same product from multiple suppliers so reviews of the store itself become more and more important and have a great influence on your ability to build a brand.
Many retailers have built interactive features within their websites to encourage customer feedback. However consumers trust third-party reviews more than the retailer from which they are considering making a purchase (see figure below).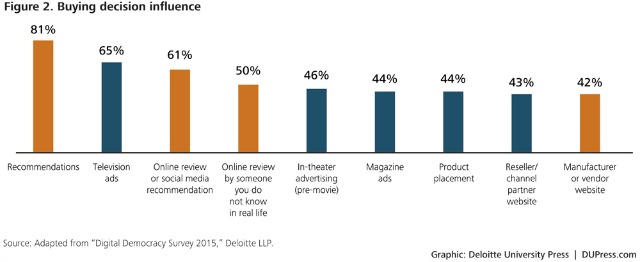 Collecting and analyzing the opinions of your customers to better shape your offer and build a positive brand image should be part of any online strategy. You should be looking for reviews of products purchased as well as reviews of your company and service levels.
You have to actively encourage shoppers to take the time to write and leave reviews on your site and third-party websites. There's nothing wrong with simply asking to do so by sending out surveys by triggered emails after a purchase is made. Try it like this:
send a request to leave a review about 3 days after a purchase
remind customers of which product they bought
keep it simple and to the point in order to avoid distraction
be sure to thank anyone who contributes a review
The final word
Keep an eye on your ecommerce results
Running an online store means that you always have to be aware of which products are selling best, where new customers are coming from, what they do on your site and what they search for.
Don't underestimate the significance of statistics and learn how to interpret them. Make a habit of studying customer behavior, try to understand what they are looking for and adapt. Look at the recommendation system on Amazon for the best example of how purchase history and behavioral data makes it possible to customize your page for everyone and provide a better shopping experience.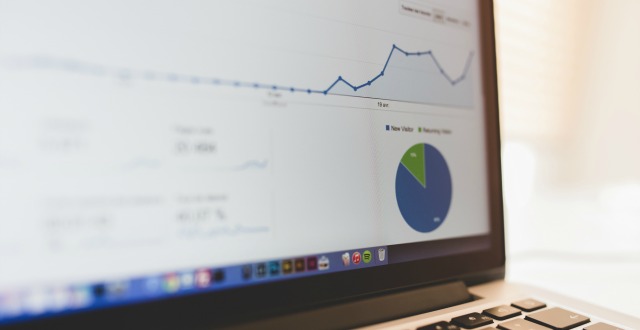 An essential tool for internet analytics for e-commerce is Universal Analytics - an updated version of Google Analytics with an enhanced module for e-commerce. This gives you access to sales data both for the entire store and for specific products. You get:
number and demographics on visitors to your site
depiction of transaction paths
analysis of product and discount influence on profits
information of products added to and deleted from shopping carts
You can go a step further and integrate Analytics with your email marketing system to track the behavior of your subscribers and use the data to make your future campaigns more effective. Learn more about integrating FreshMail with Google Analytics in our guide.
Plugging customer data into marketing automation systems is now a standard part of the competitive marketing landscape that you cannot ignore.
Do you want to set up your own internet store? We hope that this has helped you to move everything a step closer to reality.