A year ago I looked at all the great inspiration to take from the 2016 Super Bowl. Well, it's that time of the year again. Let's take a look what some of the best and brightest in the world of marketing shared with us this time!
Let's start with some numbers about Super Bowl commercials
Thirty seconds of ad time on the world's biggest television stage cost 5 million dollars this year.
Millennials are prominent among the huge group of people who watch the big game just to see the advertisements. Twenty-six percent of them say that's their main reason for tuning in, two percent more than those who say they're watching to enjoy the game. The older the viewer, the more likely they're watching for the football and not for the commercial breaks. But it's the size and engagement of the younger audience that makes this not just the Super Bowl of American football, but the Super Bowl of marketers as well.
Car manufacturers have always been among the most frequent advertisers during the Super Bowl and they report that there is a clear correlation between their ads and growth in their followers on social media.
A report from YouTube tells us that advertisements that appeared during Super Bowl from 2008 to 2016 have generated more than 440 million minutes of views, which is like watching the game 1.9 million times!
Did you miss this year's best Super Bowl commercials? Don't worry, I've got you covered.
Super Bowl 2017's Greatest Ads
What #email marketers can learn from #SuperBowl commercials 2017 Click to Tweet
Budweiser 2017 Super Bowl Commercial "Born The Hard Way"
Airbnb Super Bowl Commercial 2017 "We Accept"
Several spots from some of the biggest names in the corporate world took on political overtones this year, mostly associated with controversial changes in America's policies regarding accepting refugees from seven countries.
The controversy spilled over into ads from Budweiser and AirBnB, both of whom included references to immigration and unity.
Budweiser recreated the journey of one of their founders and his quest to brew the beer of his homeland and start his own American Dream.
AirBnB touched on a similar theme with "We accept".
You can argue about whether or not brands should get mixed up in political arguments but that's not the point. The lesson here is a reminder of a basic marketing rule - stand out or die.
If you communicate a message to your audience, let it be clear and distinct and make it last in their consciousness. It's so easy to disappear in an ocean of information that everyone has access to now that it's not enough to just stay afloat - you have stick your hand up!
So how do you bring this mentality to email marketing?
Internet users might give you a few seconds of their attention while they scan through your content. What can you do to make the slow down and give you the few extra seconds you need to get your message across?
The calling card for your message and the first thing that recipients look at is the message subject. And here's a list of crucial points to watch out for when trying to get subscribers to open your marketing messages.
Avocados From Mexico Super Bowl 2017 Commercial "Secret Society"
Let's leave politics behind us and get to the serious business of being silly. You probably don't think about avocados much, or at all, but they made a great appearance during the game. It's a great idea and full of contemporary references.
It's all about nutty conspiracy theories like Big Foot, faking the moon landing and Area 51.
It wraps up with a nice form of persuasion that sticks in your mind - there are lots of things we're not sure of but it's simply a fact that the best avocados come from Mexico. Everyone knows and recommends them so let's eat!
So how does this apply to email marketing?
When building your mailing list, bear in mind the idea of social proof. Robert Cialdini, in his book "Influence", describes it as "a tendency to accept things more easily when we see that others have accepted them."
This idea has been around for much longer than the internet and will certainly remain for as long as there is human nature.
Remember this when designing your signup form.
Nobody will give you their address just because you ask for it. Effectively expanding your address database means trading things like freemiums and rebates in exchange for addresses.
But there's something else you can try as well, in keeping with the proven value of social proof. Just add something like this:
"Join X readers who have already signed up for our newsletter!"
In the eyes of potential subscribers, your content gets an extra boost of credibility right from the start!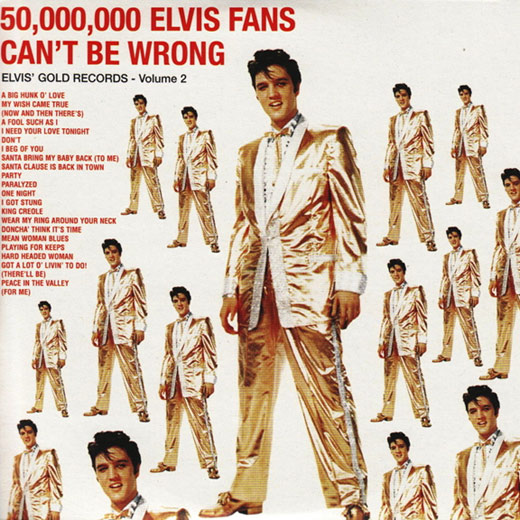 Honda Super Bowl Commercial 2017 "Yearbooks"
Here's another nice dose of humor and it's time to bring big name celebrities into the game. Honda takes us back to our awkward teenage years and embarrassing high school yearbook pictures. Playing on heartstrings is a good way to tap into that emotional space we all have and Honda does it very well.
When Robert Redford, Missy Elliot, Jimmy Kimmel and more all make appearances, you know that you're looking at the big-budget work of pros:
How can you use this in email marketing?
Make your content valuable! Email marketing is an effective sales tool but the foundation is delivering value to subscribers. This is how you turn single-purchase customers into consumers who are loyal to your brand.
Valuable content is content that:
educates and informs
entertains
is useful and important to us
is recommended by authorities in the field
Don't treat emails like a tool for sending offer after offer. Instead, use it as a tool that communicates and helps you build engagement.
Did you know that 61% of consumers like to receive commercial messages at least once a week and 28% say that frequency is just right? Take advantage of email marketing in the right way and watch all the right numbers rise!
GoDaddy Super Bowl Commercial 2017 "The Internet Wants You"
GoDaddy, the American hosting firm, reminds us why we love the Internet.
And what about you? What do you want to sell through the internet? Get started today!
What about your favourite Super Bowl ad this year? Which one did you like and why? Let us know in a comment below!