Any conversation about email sooner or later turns to the subject of open rates. Almost everyone involved in email marketing from the company director all the way down to whoever designs the message is focused on this one aspect of the campaign. Is this how it should be?
I need to tell you this directly - open rates are not the most important measure of email campaigns. The important metrics involved are revenue generated, ROI and achieving goals. It often happens that campaigns with low open rates bring in more revenue than campaigns with higher open rates. What's more important for you - how many people see your message or how much your campaign earns? That's what I thought.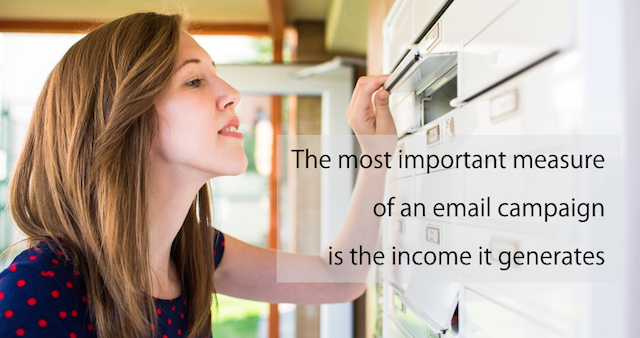 Despite this, the open rate is worth keeping an eye on and you always want to do whatever you can to improve it, like running tests and watching your reports. This gives you insights into your campaign that you can use outside the context of email marketing. Follow changes in your open rate from a larger perspective, including the relationship between open rates, click through rates and income from campaigns (the first two can be tracked through FreshMail and the third through Google Analytics and after integrating those two also in FreshMail).
Ok, so let's get down to business with ten proven and practical tips for improving your open rates.
1. Personalize
You've probably heard about it. And I'm not just talking about the usual kind of personalization that means using someone's name in the subject line but about customized your message based on other data like a purchase history. If you know someone's last purchase was six months ago, why not create a message saying "Patrick, we haven't seen you in 6 months - take a look at what's new!". Just use CRM data and custom fields in FreshMail.
2. Keep it short
Messages with shorter subject lines usually get clicked more than those with longer subject lines. So what qualifies as a "shorter" subject line? No more than about 55 or 60 characters. Sometimes even subject lines with one or two words can perform well.
3. Introduce yourself in the "sender" line
I have seen newsletters sent by companies that wrote "newsletter" in the "from" field that recipients can see in their inboxes. There are a few worse crimes you could commit in email marketing, but not many. Always identify yourself in the "sender" field - at least as a company and preferably as an individual or position in the company. This is part of establishing a trusting, ongoing relationship with your subscribers.
Also remember to avoid using "noreply@company.com" as the sending address that appears in the "sender" field. You're trying to build a relationship with new customers - don't use addresses that subscribers cannot use to contact you.
4. Pay attention to days and times when you hit "send"
I can't tell you exactly when the best time to send your newsletter is. It depends on lots of things - the product you sell, the target group and even the time of the year. If you want to know what works best for you, then you have to test and test again to get data to inform your decision. FreshMail provides all the testing tools you need but remember that the more times you run them, the more reliable the data they generate will be.
5. Pay attention to the frequency of your campaigns
You also need to carefully consider how often you send your campaigns. Finding the right balance is more difficult than determining the best days and times to send but no less important. To find the optimum frequency, you first need to plan your next few campaigns and send them at different frequencies.
For example, you can send one campaign next month, two campaigns in the month after that and three campaigns in the third month. Over the course of the testing, try not to change too many other elements that might affect the data. Send messages with similar topics at similar times. Keep an eye on your open rates and unsubscribes. Be on the lookout for changes in the usual metrics. After three months of such tests you should have all the information you need to make an informed decision about the how often your subscribers should get your messages.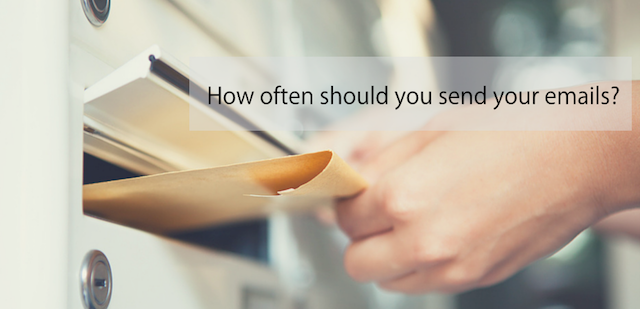 6. Use subject lines that work
FreshMail gives you access to A/B Tests that lets you test and compare the effectiveness of different subject lines. Be careful not to use two subject line variations that are too different or too similar to each other since you won't be able to tell what made one preferable to the other. A comparison between "50% off shoes next week" and "Next week, shoes 50% off" will not tell you much about what your subscribers respond to.  Experiment with subject lines that will tell you something about what your subscribers better respond to. For example, what gets better results - a percentage discount or a discount of a specific amount? Analyzing the performance of "Winter shoes 50% off!" versus "Winter shoes $50 off!" will tell you something.
7. Avoid "spammy" words and phrases
If you use certain high-risk words in your subject line like "promotion", "free" or "prize" or triple question marks and exclamation marks then you are not only getting the wrong kind of attention from spam filters but irritating your audience as well.
8. Make your subject line match the content of the mail
The subject of the email should always be consistent with what subscribers will find inside. This doesn't mean that you can't get creative, just keep it within reason and don't make promises that you don't keep. If you write "We're giving away a free pair of shoes to everyone" in the subject line but inside the subscriber learns that in fact you are giving away free shoes to everyone who orders at least ten pairs, then don't expect that open to turn into a conversion.
9. Adapt the subject line to circumstances
Try to promote ski equipment in the summertime and see what happens. And then run another sale on swimsuits in the middle of winter. Now compare the results of those campaigns to sales on ski equipment that start at the first snowfall of the year and for swimsuits just as temperatures start to rise. The only difference between them is that two of the promotions were done in the right context and two were not. Weather seasons are predictable and cyclical but sometimes circumstances temporarily come and go and being flexible enough to take advantage of them can have its rewards.
10. Keep your address database clean and current
Your open rate is not only a reflection of how well your message has been prepared (subject, sender name, time sent) but also, and more importantly, of the quality of your address database. Remember that it's quality, not quantity, that counts when it comes to your address list. It doesn't do you any good to add tons of addresses to your database if none of them are going to open your mails.
Here's a piece of advice - create a database segment of subscribers who have an open rate of 0% for your campaigns. Then, after they have had a chance to show if they are interested in your messages or not, delete all of the subscribers who are still at 0%. By all means, give them a chance to stay on the list by offering a great discount or some kind of incentive but always be aware of the fact that you need to periodically purge addresses that do nothing besides bring your open rate down.