We've put together a list of 100 useful tools for Content Managers: planning, creating, distributing and promoting content on the internet made easy. And most of the tools are free!
They all make your work easier and help you to put quality content online every day.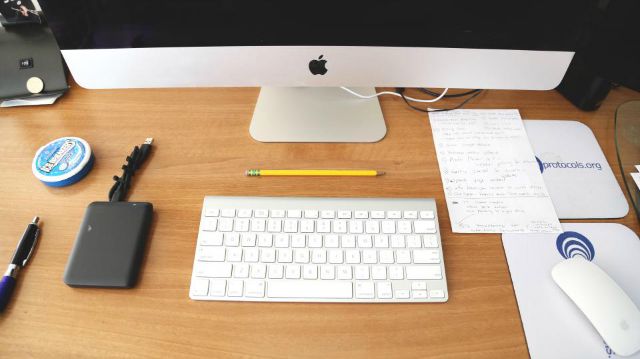 To make it easier to scroll through, we've divided the list into a few sections:
Start writing
The importance of SEO
Where to get images
Making writing easier
Working with graphics
Distributing and promoting content
Monitor results and optimize your work
Help us build and expand the list! Let us know if you use or own a tool that content marketers will love!
Start writing
As a Content Marketer, you work with content every day and come up with ideas for blog posts. If you're having one of those days when the creative spark just isn't coming to you, then you're sure to find something to make that light go off over your head somewhere on this list. 
1. Alltop - a content aggregator from the best internet blogs. Page was started in 2008 by the famous Guy Kawasaki. Hundreds of categorized topics sorted alphabetically for easy searching.
2. Buzzsumo - an application that tells you what's being shared on social media. Just type in what you want to track - "email marketing", of course! - and see a list with links to the content that is getting passed around the most.
3. Topsy - find the tweets that are getting the most attention and influencers in different fields and see what people are saying and what subjects are getting attention. Use this info to plan your next post.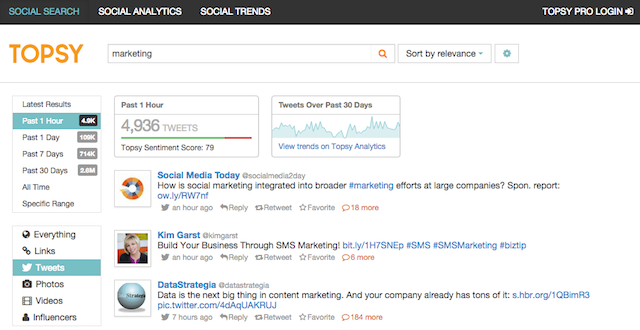 4. Feedly - you don't have to go around to all of your favorite blogs to see if something new has been posted. Use Feedly to aggregate all of them in one place to make it easy to see the most current content.
5. Quora - here's a community and a forum for asking questions and giving answers. It's a great source of general advice for any subject, including business. Look through the questions or ask your own.
6. Tally - the fastest and easiest survey generator. Enter a question and the possible answers, share the link and you're good. Perfect for conducting research or collecting opinions on a given subject.
7. Reddit - "The front page of the Internet"! See what's got people talking on the net. There isn't much you can't find here - interesting texts, pics and video, interviews and polls about what's hot and what's not.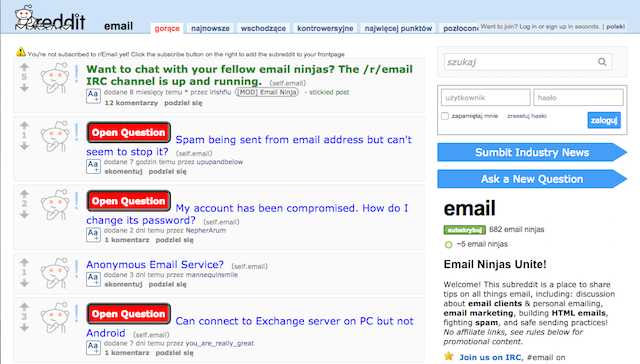 8. ContentGems - do you write a lot and you're out of ideas for new topics? Not anymore. Choose the topics you like and get daily mails with lists of inspirationsal articles from just about every field of interest you can imagine.
9. HubSpot's Blog Topic Generator - just type in a few nouns and get a list of ideas for the subject of your next post.
10. CoSchedule - a headline analyzer from CoSchedule. Type in your headline and get a free analysis together with advice on what to fix.

11. ContentIdeator -  you know what you want to write but can't think of a title or how to approach a subject or how to present it? Type in your key words and get a list of ideas.
12. Twitter - you've heard of it, right? Get ideas for blog posts by reading the comments you get from your followers. See what people are talking about or just ask what your followers want to see more of. You can test out your ideas on Facebook and Instagram too.
13. Google Alerts - uget notified about anything that Google indexes on certain topics or keywords.
The importance of SEO
Building the readership of your blog is a long-term job. No matter how great your content is, it gets lost in the daily avalanche of new stuff on the internet unless you know how to position it. Check out how useful it can be when you are searching for your key words.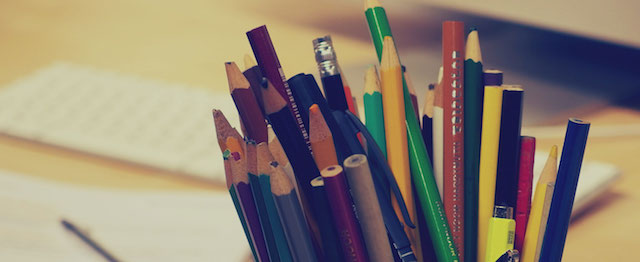 14. Ubersuggest - enter a phrase or date and get tons of related keywords from the real users entries. It's a free tool that give great ideas for when planing posts or PPC campaigns.
15. Google AdWords Keyword Planner - a must-have tool from Google for planning key words that you need to use for both paid campaigns and to max out your SEO
16. KeywordTool - if you don't want to use Google apps, keywordtool is a great and free alternative for suggesting keywords.
17. Google Trends - compare key words in your field to see which ones get the most attention. In the Hot Trends section, you'll find the most popular searches from the last few days to helo you get ideas for your upcoming posts.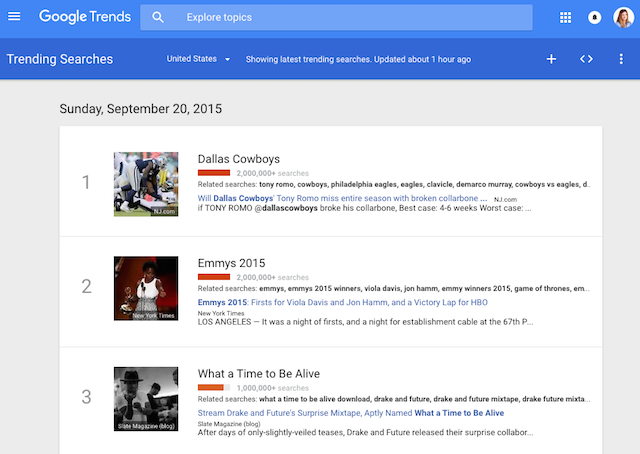 18. Soovle - type in a keyword and get the top results for that term on sites like YouTube, Wikipedia, Google, Answers.com and elsewhere.
19. Live Keyword Analysis - can you create a text that your readers will like and at the same time use the right number of keywords for your everyday tasks? This app lets you check the density of key words in your text.
Where to get images
Images are processed 60 times faster than information conveyed in the form of text. They also have the power to evoke stronger emotions in readers. Our preference for visuals over text means that we read and scan less and less text. Enhance the visual appeal of your blog content, which is crucial to getting and holding the attention of readers.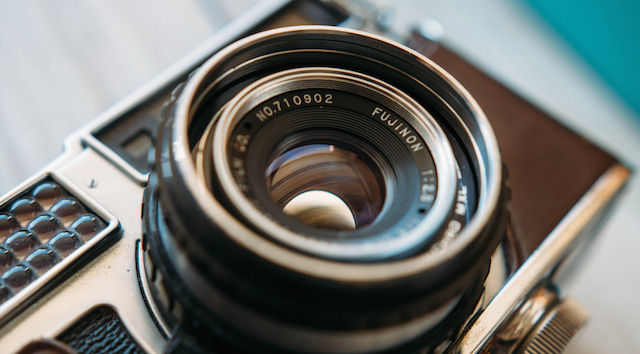 20. Dryicons - a great place for searching for icons and graphic vectors.
21. The Noun Project - a huge selection of free, high quality icons.
22. FreeImages - one of the biggest bases of free graphics and textures.
23. KaboomPics - tock graphics, intuitive search tools and daily updates.
24. FancyCrave - a clean, simple design makes it easy to navigate around these stock photos and download what you need.
25. Gratisography - original and interesting projects and frequent new additions.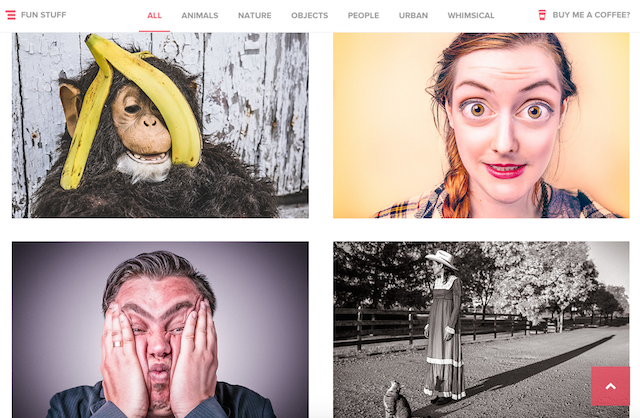 26. StartupStockPhotos - do you have a startup or small business? Find everything you need right here.
27. Picjumbo - new pics added daily in lots of categories including fashion, people and technology.
38. Superfamous - photos from Dutch designer Folkert Gorter. A great collection of fascinating abstracts and geological formations.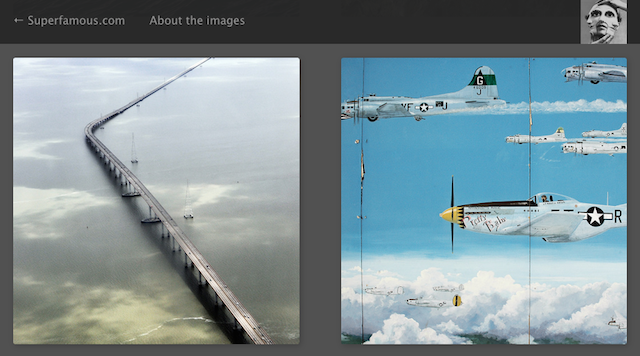 29. Unsplash - great collect of high resolution graphics with lots of artistic shots and landscapes.
30. New Old Stock - a collection of free vintage pictures from public archives. 
Making writing easier
Now you've got the idea, the content and the graphics - start writing! 
31. Tomato Timer - manage your time with pomodoros to get stuff done. 25 minutes is one pomodoro. Divide your task, rest for a moment, then work again. You can accomplish anything!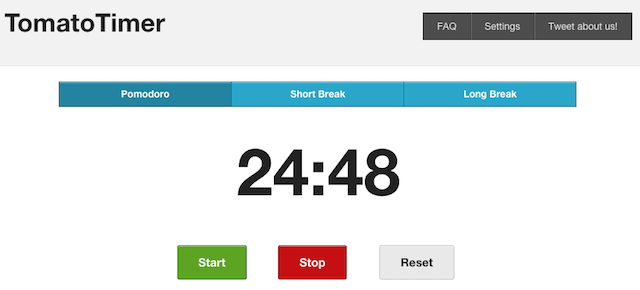 32. RescueTime - you may have noticed that the internet helps you to waste a lot of time. Use this application to see which pages you spend your time on and then block them. Increase your productivity and stay focused.
33. Toggl - log in to see how much time you spend productively. Turn on your time when you are writing, stop when you are doing yourself a break. See how much time you really need to write one post.
34. Noisli - a moderate level of ambient noise is conducive to creative work. Through this website you generate relaxing sounds that help to unleash your creative powers.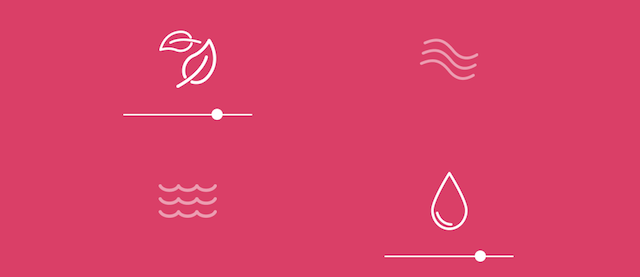 35. Purr Noise Generator - everybody knows that a cat's purr has a beneficial effect on the human nervous system and psyche. This app will put you into a state of relaxation ideal for creative work.
36. Thesaurus - do you already have your content ready and you only want to add some finishing touches? Use this handy database of synonyms to make small changes to get just the right feel.
37. Wordcounter - sometimes you have something important to say in your blog, sometimes you want to share some important information and sometimes you need to write a certain amount of words. A tool to help you on that last one can be useful. WordCounter works exactly as you might think - you paste the content, and the app gives you all the stats.
38. Hemingway - check the language you used in your post to see if it's clear and easier to understand for readers. Just paste your text in the app and it counts the characters, words and paragraphs and evaluates how readable it is.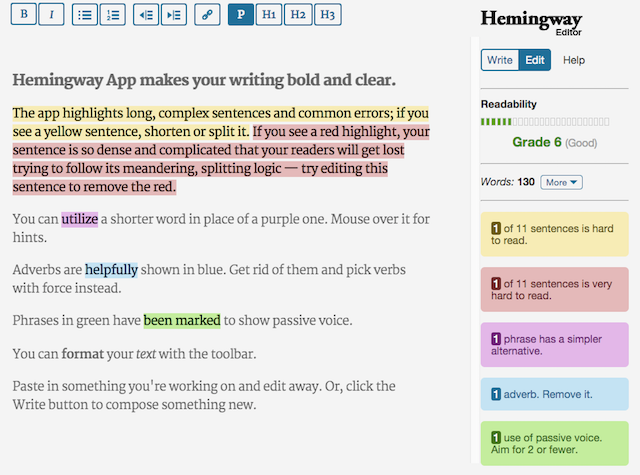 39. Grammarly - need to check your content for grammatical errors? This free app will do it for you and even check whether written content has the characteristics of plagiarism.
40. Trello - Trello lets you see everything about your project in a single glance and suits perfectly as an DIY editorial calendar.
41. Word2CleanHtml - do you like to write your posts in word processors such as MS Word or Google Notes? This tool will help you turn your text into clean HTML. Just drag the document to the application window then copy and paste these results to your CMS without worrying about formatting errors.
42. Time Doctor - if you want to really know how and where exactly you spend your time on your computer, this accurate time tracking software provides that kind of analytics. It has a feature that gently nudges you when you get distracted from work. It's perfect if you want a more productive workday.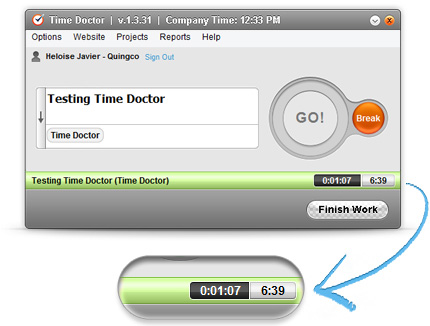 Working with graphics
Graphic images are what often attract and hold the attention of your audience. Remember that there are plenty of tools to help you make sure your images don't look like they were taken straight from a collection of stock pictures. There's no excuse for not having something awesome on your page!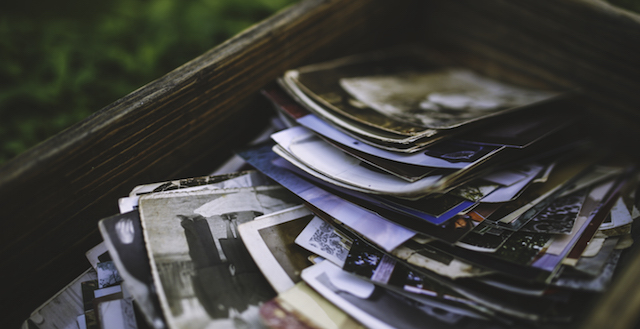 43. Snappa - a very simple tool for creating illustrations for use on your blog and social media. A big plus is its large library of free photos and being able to automatically format the size of the graphic to the medium you want to use it in.
44. Canva - quickly edit photos and create graphics using pre-made templates. Easy to use and very versatile.
45. PicMonkey - tons of features for creating and enhancing images. The paid version give you a range of corrective brushes that allow you to create professional portraits.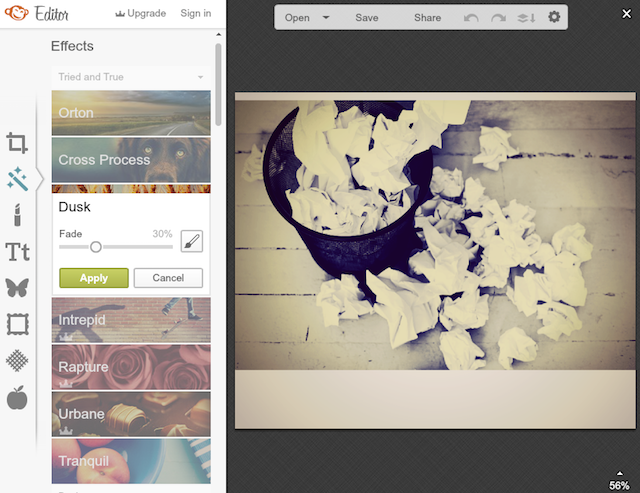 46. Online PhotoShop - more professional tool for creating graphics online. It allows you to work on layers and can successfully replace Photoshop for creating illustrations for a blog or for use on banners.
47. iPiccy - another intuitive program for processing photos. What makes this application different is the ability to create incredible collages and a function that matches the size of the project to a selected resolution.
48. Fotor - create unique artwork dedicated to social media and immediately see how projects will appear on YouTube and Facebook on the desktop and smartphone. See e-card projects in an envelope and posters on a wall.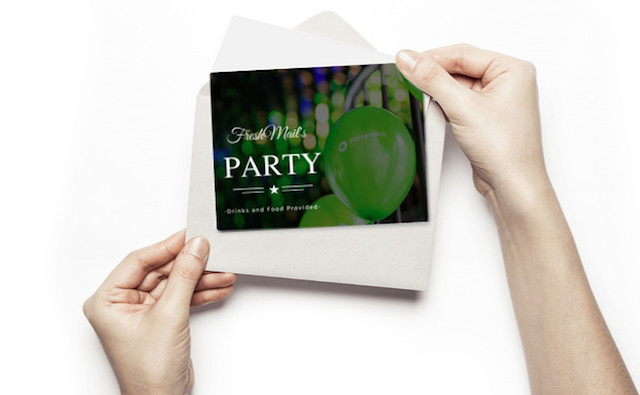 49. Fyu.se - use it to create 3D and 360 degree videos. A great way to put a twist on familiar content.
50. LunaPic - find pretty much every possible effect you can add to photos and videos. Spice up your content with gifs and quicky effects. Ideal if you want to add a humorous touch to your blog or social media.
51. BeFunky - an interesting solution if you are looking for new effects to highlight your graphics. BeFunky offers a variety of filters and interesting additions you probably won't find elsewhere. Good fun guaranteed.
52. piZap - using this simple application, you create your own emoji, which you can then embadować on the page. This could be, for example brand hero of your blog, or a series of articles.
53. Fotojet - an ideal tool for creating cards, invitations and posters. Around 500 ready templates so you know you're going to find something you like. Start with one of their projects and have great graphics ready in minutes.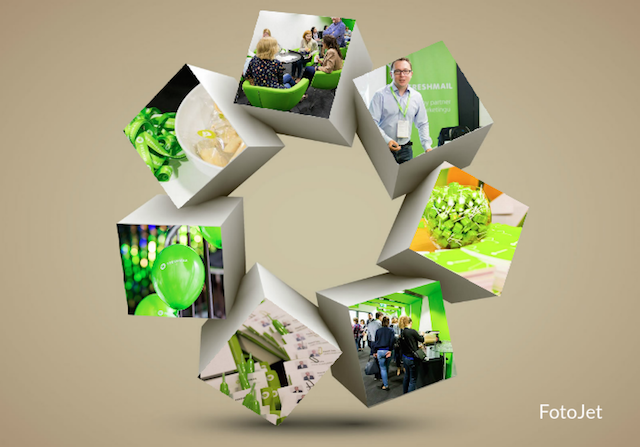 54. picresize - change the format of your graphics. Nothing exciting, we know, but being able to change the format of lots of pictures at once can be very useful if you're creating a gallery on a blog or adding pictures to an online store. Definitely a useful bookmark.
55. PlaceIt - automatically place screenshots on graphics with a computer screen or smartphone or add graphics to videos showing online browsing. Just enter the online address of the view you want and PlaceIt adapts its dimensions to the graphic. Very cool!
56. Easel.ly - online application for designing infographics. Projects created from scratch with grids for easy navigation and precise measurement of space between elements.
57. Piktochart - intuitive system for creating infographics. A huge selection of templates lets you get started with ready-made desings to make your work easier. Great inspiration for a little variety in your work.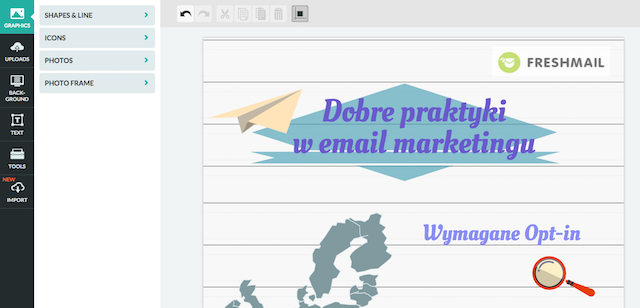 58. ThingLink - create interactive graphics that you can embed on your web page. Add interactive elements to your graphics with just a few clicks that display text, links or pictures when you mouse over them.
59. infogr.am - use it to make great looking charts. Just enter your numbers and choose from a variety of formats to generate a chart. Statistics don't have to be boring!
60. Full Page Screen Capture - an extension of the Chrome browser. FPSC is a basic tool for taking screenshots of an entire page. Simple and reliable.
61. Awesome Sceenshots - another Chrome extension. In addition to making screenshots, you can edit them as well. Highlight the most important part or add text in just a few seconds.
62. Screencastify - yet another Chrome extension that lets you take screenshots, but this time as video. Useful for making tutorials or showing work you've done.
63. Popplet - a simple tool for creating maps and diagrams. Add graphics or YouTube videos to maps with one click. Popplet also lets you work in collaboration with other users on the same document.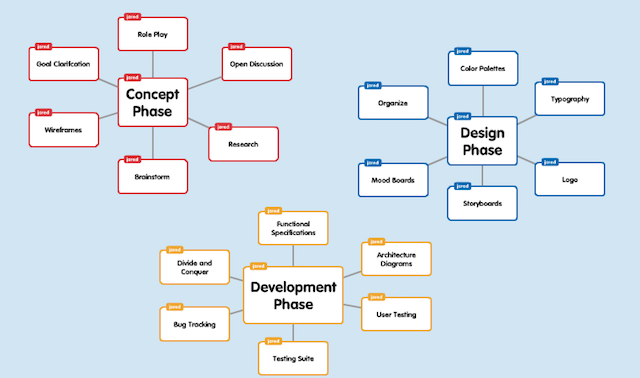 64. Prezi - professional tool for preparing great presentations. Excellent effects and nice templates make Prezi presentations more impressive and effective than PowerPoint.
65. Powtoon - create simple animations using templates. Create great videos with you as the star. Don't be put off by the cartoony style, straight business styles are also available.
66. Tableau Public - an application that lets you create professional maps and diagrams with statistical data. Ideal for presentations involving more complicated and complex numbers.
67. Chirbit - simple app for recording sound and uploading it to the net. Surprise your followers with your voice next time!
68. Imgflip - turn your video into gifs! Easily select the best part of your videos and turn them into the visual language on the internet. Seriously, who doesn't love gifs?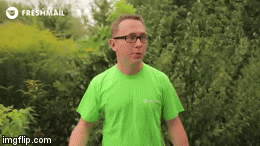 69. MemeCenter - a great platform for creating memes and gifs. Use their huge library of templates that the internet has already decided are awesome.
70. Popcorn Maker - edit all your video here. If you need to edit a film or add captions and subtitles, then Popcorn Maker is for you. A cool extra is the ability to add popups with whatever you want inside.
71. Pixiclip - make virtual presentations using projects, diagrams and other cool visuals. Add your own voiceover to projects you can upload.
72. emaze - everything you need for presentations that will impress. Simple.
73. Utellstory - add a soundtrack to pictures or graphics and create presentations with podcasts. Online presentations are a snap with Utellstory.
74. Silk - looking for a more interesting way to present reports that contain statistical data? Silk has everything you need.
75. Magisto- create animation from uploaded images based on templates you choose. Add effects or music and you've got something that will get attention.

76. Animoto - takes your pics from Facebook or Instagram and creates animation. Add a logo to it if you want.
77. Hohli - makes it possible to creates charts and embed them on your internet page. From start to finish in just a few clicks.
78. Snapguide - if you want to create an e-book, everything you need is right here. Pick a template and share it on social media. Done.
Distributing and promoting content
It doesn't matter if you have a great text if no one reads it and it doesn't help you to convert customers. Just putting it up on your blog isn't enough - use these applications and platforms can help you get your message out to the world.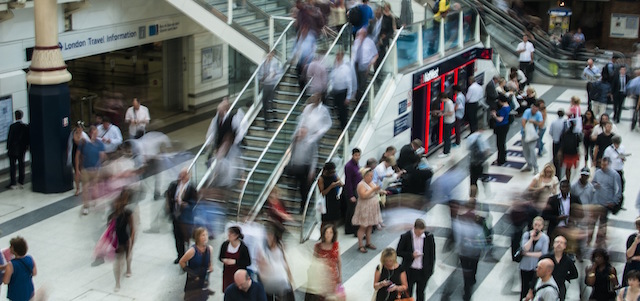 79. Twitter - nurture contacts on a platform that grows constantly and is perfect for promotional activities surrounding events and real-time marketing.
80. Facebook – maybe you've heard of it. Everybody is there, so you need to be there too. Apart from the familiar things like posts, videos, graphics and surveys, use it to create groups and increase your reach and engagement.
81. Pinterest – 100 million people can't be wrong. Pinterest is perfect for fields like fashion, restaurants and design where you want people to see what you've created. Also great for sharing infographics.
82. Snapchat - a one-to-one communicator. Gain new fans by sharing interesting content. Use ten-second clips to announce new posts and get attention.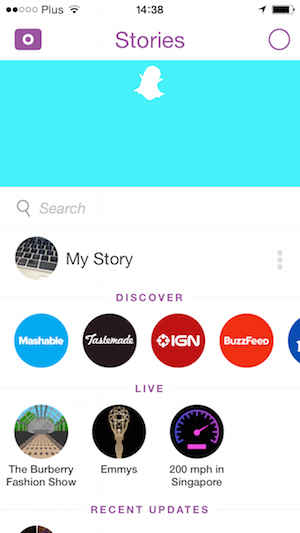 83. LinkedIn – if you operate in B2B, then LinkedIn is for you. Use LinkedIn Pulse by placing part of blog with a link to your site.
84. SlideShare – it doesn't matter what field you operate in, you can expand your reach by publishing on SlideShare. Strengthen your position as an expert and get new leads. Multimedia content is a great idea for every component of your brand promotion strategy.
85. Google+ – being on Google+ definitely increases the value of your site in the eyes of Google.
86. StumbleUpon - if you create exceptionally valuable text, take advantage of the possibilities of StumbleUpon. Every piece of content gets voted on, making it easy to see what's hot and what's not.
87. Bitly - shrink crazy long url addresses down to a more friendly size. Save space on social media posts and use statistical feedback on the clicks you get.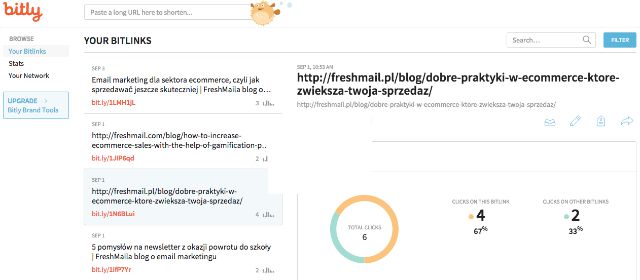 88. Goo - shorten links from Google and use its analytical features.
89. FreshMail - intuitive email marketing system that lets you easily stay in touch with recipients of your content. Send newsletters with your new posts, collect feedback and offer premiun content. It's a fantastic additional channel of communication that delivers new readers and increases the engagement of your existing subscribers.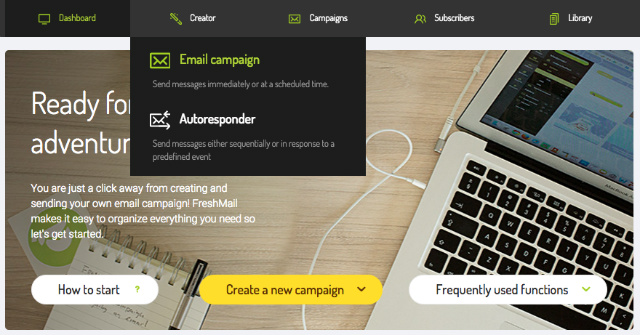 90. ClickToTweet - a plugin for WordPress created by CoSchedule, it lets your readers tweet single sentences from your posts. Their tweet then mentions you and links to your post.
91. Pay With Tweet - offer premium content in exchange for a tweet!
92. Power Editor - create targeted advertising for Facebook.
Monitor results and optimize your work
Responding to buzz around your brand on the internet is a key element of managing content that represents you. Here's a list of applications that make it easier to manage and control your name on the net.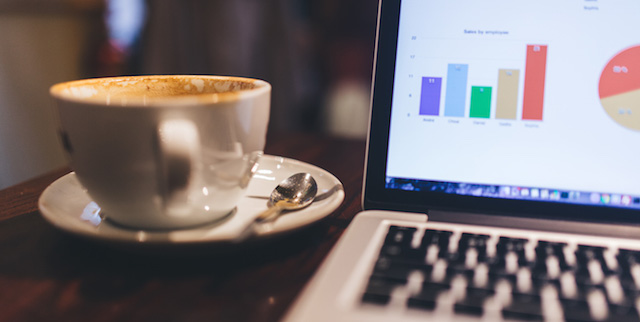 93. HootSuite - react to information from all social media platforms. Promote your content and monitor reaction to it, join discussions, answer questions in real time. The paid version gives advanced reports and an analysis of your overall social media presence.
94. Buffer - great for making a schedule for publishing content on social media. Publish posts in real time or plan them for the future and let Buffer publish them for you.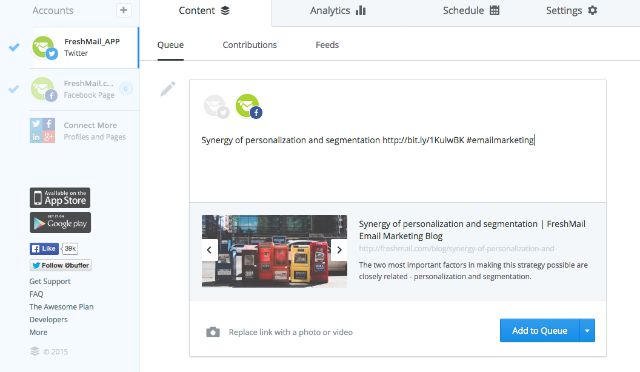 95. TweetDeck - official tool for managing Twitter. Track mentions, hashtags and plan tweets, even from a few different accounts at once.
96. Commun.it - another Twitter managment platform that lets you check all social interactions on your profile. Get suggestions about who is worth following and who to delete. Run a free analysis of your profile on Facebook or Twitter to help plan your strategies.
97. Twitonomy - check out stats from your tweets and run an analysis on who's following you and the most used hashtags. Also get tips on the best time to post.
98. ShareTally - add a link to a post and then get precise statistics on how it spreads. How simple can it get?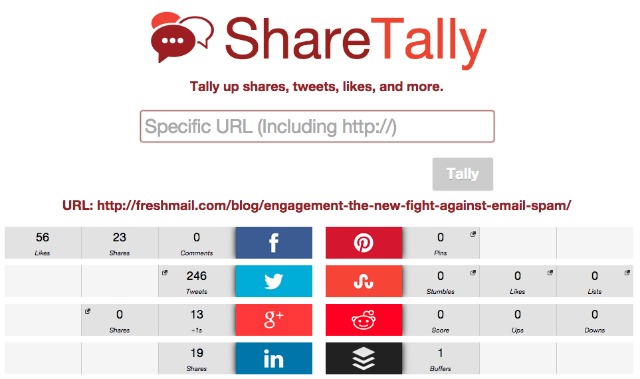 99. Google Analytics - absolutely mandatory tool for online analytics. See how many visits your posts get, how many unique visitors see them and how much time they spend on your page.
100. Brand24 – a proven way to monitor the internet. Get all the phrases used about your brand in one place. Monitor social media, blogs and forums relevant to you and optimize your online presence.
101. Mention - similar to Brand24, Mention lets you monitor online phrases in real time.