In a perfect email marketing scenario, you would just upload a database, send a campaign and then sit back and watch as the great results roll in. However, email marketing is not only email sending but also ongoing communication with clients. You can't ignore them because they will quickly notice that you've lost interest in them. So what's the best way to keep them interested and engaged?

Pay attention to your subscribers
Without care and attention paid to your subscribers, your response rates and the overall success of your campaigns will deteriorate with each new one you send. You will get more unsubscribes, your Open Rate and CTR will decrease. Why does this happen? What reasons could your subscribers have for decided that they don't want to receive messages from you anymore? To gain some insight into this, you need to put yourself in their place and try to look at your campaigns as objectively as you can. Are you sending campaigns too often? Are they in any way customized for your recipients? Does everyone get the same message or different ones? All of these questions come down to one idea: Do you care about your subscribers?
You need to remember that this is the basic issue of email marketing. Building good relations with your subscribers will only bring advantages and email marketing creates many opportunities to establish this kind of relationship.
Segment your database
You can learn a lot about how your subscribers respond to your messages if you are properly monitoring the reports you get.
You can check their activities after receiving a message, if you use additional options like behavioral targeting which allows you to segment your database based on actions taken, RFM analysis (Recency, Frequency, Monetary Value) or even tracking codes that let you to enrich your analysis. Thanks to these tools you are able to segment your database properly and prepare even more personalized campaigns. This is the key to offering content that will keep your subscribers interested and keep them in your database.
Try to adjust your offer to your appeal to your subscribers based on what they have responded to before - look at their response history and build your content based on those elements.
Optimize your campaign
It's definitely worth applying optimization tools. This is how, for example, you will be able to see on which day and at what time your recipients open your emails. Running A/B Tests will give you the information you need to schedule your next campaign at the best possible time.

Note that you should not send your campaigns too often. No one likes to be bombarded with emails. It may result in many unsubscribes, and, even worse, your emails can be flagged as spam.
Target according to loyalty
You can segment your database according to the loyalty of your subscribers. FreshMail allows you to do this in a very simple way. You can segment your recipients according to the number of opened emails relative to the number of all emails you have sent.
Check which of your recipients opened your newsletters more often and try to return the favor by, for example, offering free delivery of ordered goods. You can also encourage your subscribers who haven't opened your emails in a long time by making the same offer and putting in the subject line of the email. It's small things like this that get noticed by subscribers and the goodwill it generates will be remembered.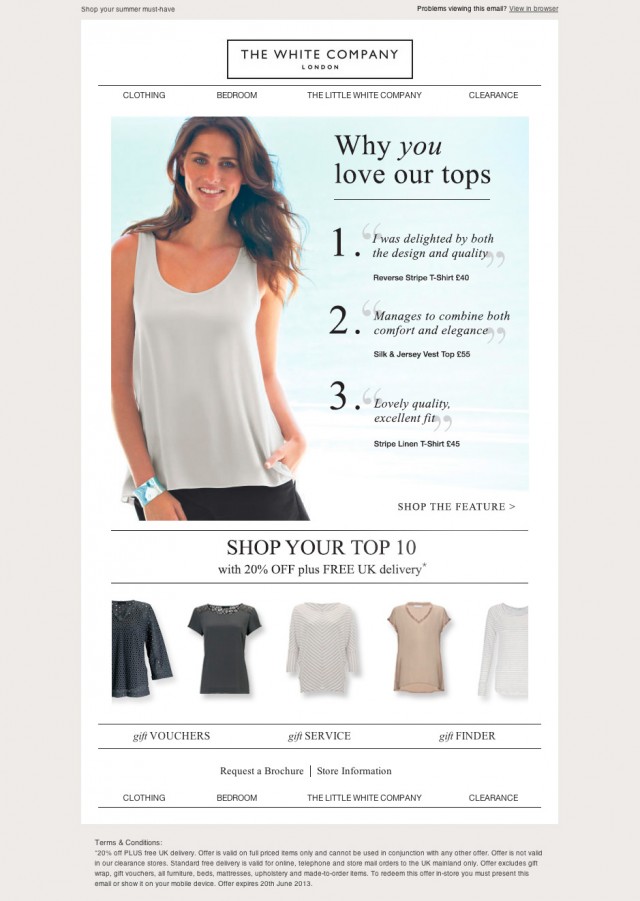 Collect opinions
Let your subscribers know that they are important to you and that you care about what they think. People like to share their opinion and we know how much it matters on internet. Ask your recipients about their preferences - prepare a questionnaire or poll. Thanks to things like this, you will get even more information about your customers.
Do it with FreshMail
If you stick to these newsletter tips, you will become a valuable partner to your subscribers instead of just another sender filling their inboxes. This is easy to do since FreshMail provides you with all the necessary tools you need to build a strong relationship with your subscribers.