Does your business really need its own mobile app? No matter what size your business may be, mobile isn't even the future anymore – it's the present. If your business doesn't have mobile communications as part of its branding strategy, that will spell trouble in the near future.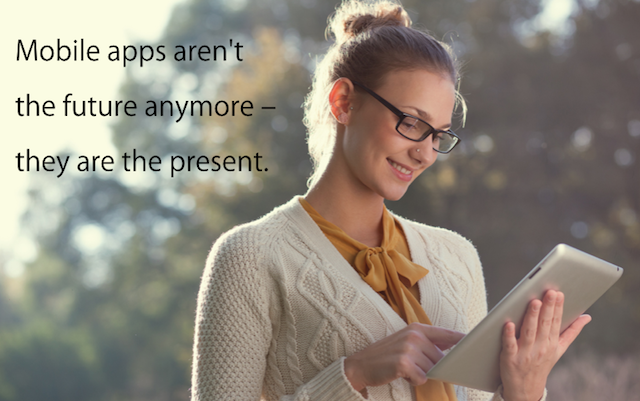 This is especially true if you are attempting to reach a young audience. Younger demographics use their mobile devices for everything, and that includes the majority of their web browsing. It isn't enough to have a responsive mobile website. You can achieve far better results when you pair a mobile app with that responsive website if you want to keep your customers in constant contact with your brand. An app stays on the device long after the user has clicked past the website.
Here are five clear advantages to having a mobile app for your business.
1. It piques interest
A mobile app provides you with an easy way to showcase your product or service with customers and prospects. It's a one-stop solution whenever they want to have a look at what you're up to, and if you already have a strong social media campaign and stay in contact with your customers via email, you can be sure they will want to keep tabs on what's going on with your brand. That brings us to the next point.
2. It encourages engagement
Give your customers a great deal or discount, and you will get them excited about your brand. Provide them with an app that allows them to instantly share the news of their purchase, and you just extended your social media reach – get the best deals in front of the customer, and make it easy to buy and easy to share. An app is the best possible platform for achieving this.
You can also use your app to offer valuable incentives and specials in real time. You can even customise promotions by location and profile information. This point also leads nicely into the next.
3. It is a fantastic promotional tool
Use location information and other details from your customers' profiles to create irresistible offers, then notify them via your app. The next time they walk by your store, they will be compelled to stop in. You can't beat a custom app for luring in potential customers, and there is no faster way to reach them.
4. It provides support
Work your support tools into your app. The easier it is for customers to reach you and resolve issues, the more trust that will build in your brand. Develop your app with accessibility in mind. Make it easy for your customers to both find and use your product or service.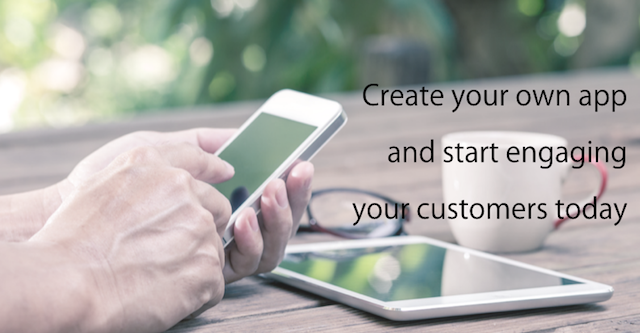 5. It ensures ease of use
The simpler you make it to interact with your brand, the more appeal it is going to have. People want to be able to get things done without a hassle, so create an app that makes buying from you easy, and you're in!
Coming soon!
FreshMail will soon be introducing a new mobile app to help you collect new subscribers to your newsletter at events, conferences and any place your customers might be. Our new dedicated FreshForm application will turn your iOS or Android tablet into a quick and easy to use sign-up form.
Look for more information in the coming weeks!