The new year brings fresh challenges to marketers who want to keep up with trends in the industry and continue to run effective campaigns. Some of my predictions for this year might seem a bit standard or obvious but we should always look carefully at important details that define every trend. One thing is for sure - this year, email marketing will become even more focused on the recipient. "Customer-centric experience" are the buzzwords that will drive your campaigns in 2016 and it's all about delivering the right message to the right person at the right time. Find out what to expect regarding email marketing trends and good practices. This will definitely help you plan your marketing mix for 2016.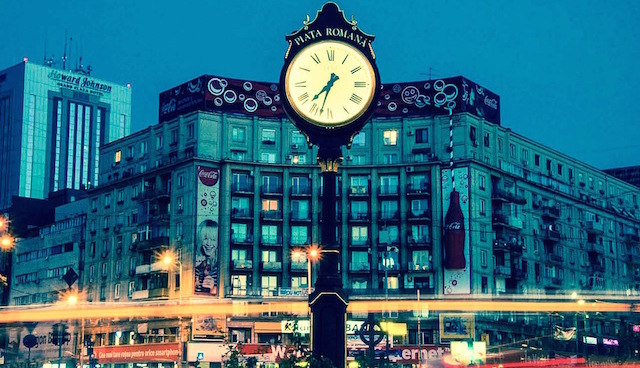 Trend 1 - Targeting
If you haven't already, this is the year when you should finally abandon the "spray and pray" approach to email marketing. The days of unplanned and unorganized efforts without a strategy are long gone. Now it's all about the skillful use of tools that let you segment your subscriber database in order to better target recipients with more customized content. Behavioral data gathered from previous campaigns has a key role in this. It's all about using the data you have to send messages that address individual needs, whether through autoresponders or traditional newsletter campaigns.
You should also take advantage of the possibilities offered by the ability to track the behavior of visitors to your website using Google Analytics or dedicated tracking codes. 2016 is the year when marketers have to automatically react to what subscribers do when visiting websites.
Customer-centric experience are the buzzwords that will drive email campaigns in 2016
Click to Tweet
Trend 2 - Personalization
It's a cliche but it's true - personalization is the foundation of effective email marketing communication. However, the definition of personalization has grown far beyond simply using the recipient's name in the subject line of the message. Now it's all about using every piece of information you have about subscribers to create the most highly personalized content possible. This is where the use of dynamic content and the power to automatically create newsletter content on the basis of behavioral and transactional data comes in.
Hello John!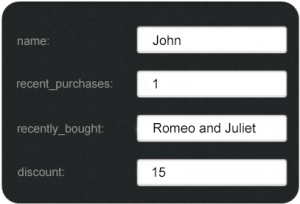 Today is Thursday, May 20, 2014. You recently bought "Romeo and Juliet", so please leave a review of your purchase! Since you are our regular customer, as a reward we would like to give you a 15% discount on your next purchase!
Trend 3 - Automation
The previous trends can't contribute to growth and sales unless marketers make full use of the potential of campaign automation. These days, no one is impressed by the fact that email marketing systems can select the right text and send it to the right recipients at the right time. It's also increasingly common for marketers to base campaigns on specific actions taken by visitors to a web page.
Trend 4 - Lead nurturing
Engaging recipients can't always be about trying to sell something. Building relationships and leading subscribers to conversion is also about sharing educational and informational materials. Google's search results are in part based on a wide understanding of content marketing that promotes and supports the presence of brands on the internet. Using similar strategies in your email marketing is also a good idea since it serves to keep your brand or product in the consciousness of potential customers. Who you are sending a message to has become more important that what is being sent. This is the year of creating specific interactive sales funnels designed to harness the potential of content marketing to transform recipients into customers.
Trend 5 - Connecting social media with email marketing
We've been talking about this marriage since 2013 but only now do we see the first effects of this relationship. This year, marketers will increasingly look to Facebook and Twitter for lead generation since the presence of dedicated advertising formats on those platforms makes it easier than ever. On the other hand, marketers will also start to connect remarketing activities in social media channels with active subscribers from email marketing campaigns.
In 2016, marketers will increasingly look to Facebook and Twitter for lead generation. Click to Tweet
Trend 6 - Interactive newsletters
It's getting harder and harder to impress subscribers with great looking newsletters since it's so easy for anyone to make them now. Easy to use, intuitive editors like FreshMail Designer let anyone make professional quality newsletters by dragging and dropping simple blocks into place. I think 2016 will see marketers go beyond personalization and dynamic content to interactive content to get the attention of subscribers. We've known for a long time that simply using the word "video" in the subject line of a message can increase its open rate by 37%. An interesting gif or a video with sound is the kind of thing that gets people to focus on your message for a few seconds longer. The trend towards these kinds of visuals will only increase as the technology of email applications develops in a way that will accommodate more inventive and creative use of video.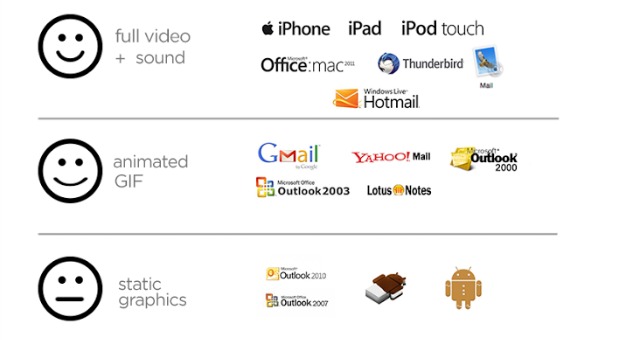 Trend 7- Mobile
Today more than 50% of all marketing messages are opened on mobile devices and that number will only increase going forward. This is why you need to be absolutely sure that your message is mobile-friendly in terms of properly displaying and functioning on mobile devices. Bear in mind, though, that full responsiveness may be difficult to achieve due to a lack of tech support from Gmail.
More than 50% of all marketing messages are opened on mobile devices Click to Tweet
Trend 8 - Data Analysis
The problem today isn't a lack of analytical tools but the inability to fully use them. I think 2016 will be the year when marketers really make a commitment to improving their use and understanding of analytical tools that can be integrated into email marketing systems. Whether it's using API, dedicated plug-ins, or other integrations like Zapier, your goal for 2016 should be using the tools available to you to fully analyze the behavior of every subscriber, every step of the way.
A huge challenge for marketers this year will be attracting specialists who can analyze the huge amounts of data that email marketing campaigns create and put it to work. Remember the words of web analyst Avinash Kaushika - "For every $10 you invest in your web analytics tools, you should invest $90 in people."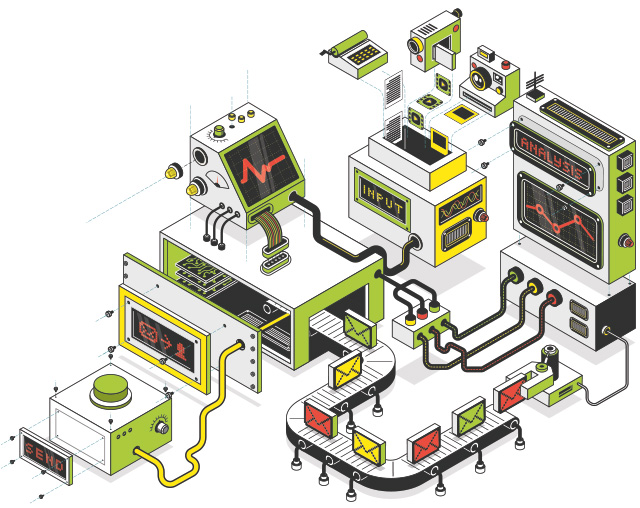 Trend 9 - Changes in the legal landscape
In October of 2015 the Safe Harbor agreement was suspended. This means that European marketers should no longer store personal data in servers based in the United States. This year will see the introduction of a new European legal framework for regulations regarding the storage of personal data. The new laws are certain to include significant financial penalties for violations, even up to 3% of the previous year's income. Every marketer should definitely be tuned into developments on this topic.
Trend 10 - Deliverability
2015 was a year of great changes in the way that spam filters evaluated emails. I'm not just talking about technologies like SPF, DKIM or DMARC by email service providers but also the influence of the engagement of recipients on the reputation of message senders. Today, it's clear that the key to deliverability is the establishment of dialogues with subscribers and engaging them with attractive content. It's not about how many addresses we have on our subscriber lists but how many addresses regularly open our messages. Marketers who have already invested time in the clever use of personalization, targeting and other strategies mentioned above won't have a problem with deliverability issues. Those who haven't will quickly come to regret not starting sooner.
So that's what my crystal ball tells me about what's in store for email marketing trends in 2016. In the meantime, good luck this year and remember to keep everything on my list in mind to get the most out of your next campaign.