Don't let anyone tell you that social media has killed the newsletter. The simple fact of the matter is that even though they are very "old school," email and newsletters are still quite effective, and we have some great advice for you on how to maximize that effectiveness.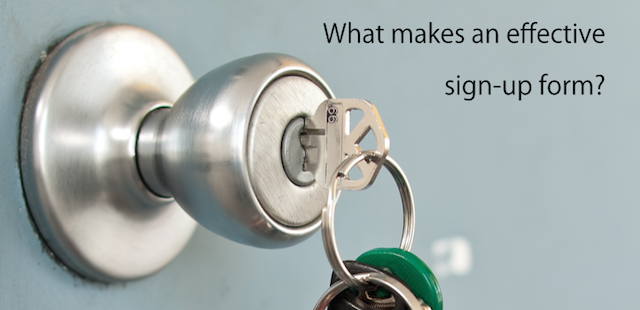 Building a high-quality subscriber list is the foundation of any successful email marketing campaign. Knowing how to best position the sign-up form and the most successful methods for obtaining email addresses will help you get started faster. Here are a few suggestions:
Provide a digital asset
In exchange for the email address, you should offer something of value. Since you're asking them to sign up for a newsletter, you can assume that the people signing up like to read. Offer a free report, e-book, or white paper that relates to the subject of your newsletter. A different kind of digital asset comes in the form of exclusive access to a private section of your site. People like to feel as though they're VIPs so this can also work to your advantage.
Make your subscription form as visible as possible
Your site visitors will not go looking for a sign-up form. You need to present it in a way that is difficult or impossible to miss. This is, sadly, the exact opposite of what many marketers do - they put the sign-up form away toward the bottom of the page in the hopes that the user will read the entire article or landing page. Pull it off the bottom of the page and put it on top. You'll be amazed at how many people will sign up. We're guessing that number will increase by 100% or more.
Put your sign-up form on every page
Most website templates offer the option of placing certain elements on every page. A well-presented sign-up form that is placed in the sidebar or across the top of each of your pages will attract more captures, especially if it's in the same place every time. Put your subscription form someplace prominent and direct the user's attention to it.
Encourage sharing
Add a line in your newsletter asking your subscribers to forward the message to their friends. Word of mouth remains one of the most powerful advertising mediums, and people have been sharing content via email since long before social media was even a thing. Again, though, people aren't just going to do it - they have to be presented with a clear call to action, so just outright ask them to forward it. What have you go to lose?
Promote, promote, promote
The only way people are going to know your newsletter is out there is if you tell them about it. Link to it in your email signature. Put a sign-up form on your Facebook page and use your presence there to spark excitement about your newsletter.
You already know what kind of effective tool a newsletter can be. Now it's time to make optimal use of it. Follow this advice, and you are sure to see great results!