It's funny to think about how new the concept of the hashtag actually is. It only started being widely used in 2012 (even though it was actually invented in 2007), and then, for quite a while, Twitter was its exclusive home. Today, it's a social media staple and can be found in wide use across all social media platforms, including Facebook, Instagram, YouTube, LinkedIn, and — of course — Twitter.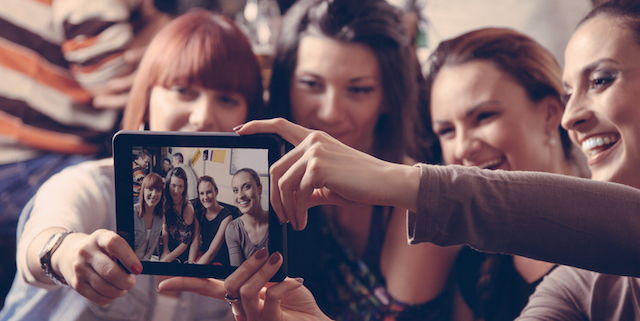 What is a hashtag?
To figure it out, it is first necessary to understand what a hashtag is and how it works. Hashtags do an excellent job of filtering. They point to specific conversations and can be used to direct conversations toward specific places or pieces of content. The typical hashtag looks something like this:
Remember when we used to call that symbol a "pound sign" or "number" symbol? Well, today it's almost always referred to as a hashtag. Hashtags can say anything, but they cannot have spaces or special characters. It's not uncommon to use more than one word in your hashtag separated with capital letters, but #TooManyWordsStrungTogether can be annoying (and they can take up huge amounts of Twitter real estate, too).
Hashtags in newsletters
If hashtags are the domain of social media, how can you effectively use them outside social media? What would a utility designed to organize group conversations on Twitter have to do with newsletters (unless you're publishing your newsletter on Facebook, that is)?
Well, they can actually do quite a bit.
Think about it: Hashtags can create an effective link between your audience and your brand. Facebook has over 800 million users. Twitter has nearly 300 million. Even if they can't click on it, a strong call to action to use a simple hashtag in a social media post can help expand the reach of your target audience and encourage interaction with your brand on multiple levels.
Look at how hashtags can be used to help a community of users with a common interest quickly find what they want. Here, getting all the energy you need for a Monday morning return to work is just an easy hashtag away. Urbanears nicely compliments their core business of selling the actual headphones by providing a service to provide a great music playlist to listen to on them.
Switching from music to fitness, Sweaty Betty employs the same strategy of supplying a kind of bonus service related to their product by inviting their users to a special workout organized just for them. Again, just follow the hashtag and you get the music and workouts to go along with the product that you've already bought.
Here are a few ways you can use a hashtag to enhance the message of your newsletter and reach more people:
Engagement — Hashtags, when they're interesting and simple, are a great way to engage your audience and encourage interaction with your brand on social media.
Call to Action — "Tweet your email address with the hashtag #FreeFormFriday, and we'll send you a buy one get one coupon for ..." It's a great way to get people to do something with the information in the newsletter. This is also a great way to capture email addresses for auto responder lists.
Relevance — Hashtags are a great way to take a traditional communications medium, like a newsletter, and make it relevant to today's audience.
Branding — Brand-specific hashtags put people in touch with your brand and give momentum to conversations about it.
As you can see, there are plenty of practical uses for hashtags outside social media. The key, however, is having a strong enough social media presence to justify using them. That piece of the puzzle is critical.
Read more about connecting your social media and email marketing strategies.