Effective email marketing communication doesn't only depend on compiling an address database and sending campaigns. For email marketing to generate revenue, the content of sent messages has to adapt and be suited to the needs of the individual preferences of subscribers. You can easily accomplish this through the simple strategy of database segmentation, which allows you to create sales offers that appeal to the particular interests of specific groups of customers. Let's take a look at how to use database segmentation to boost your Open Rates.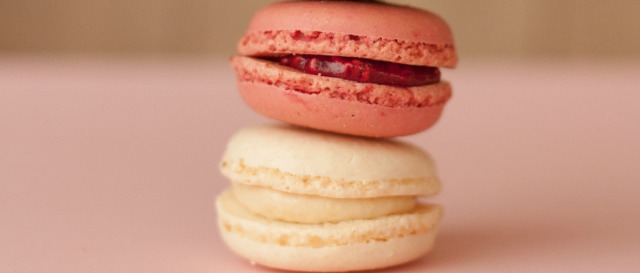 What can segmentation do for you?
You obviously want your recipients to open the messages you send. One way to achieve this is to not send the same text and content to everyone on your subscriber list. Divide them into groups based on common interests or needs and on that basis create messages tailored for them. This can often bring immediate and impressive results - 39% of marketers who began using segmentation saw a significant rise in their Open Rates according to the Lyris Annual Email Optimizer Report. Adapting your content to fit subscriber segments strongly influences how many of your messages are opened for the simple reason that recipients get content that matches their interests, making them more likely to engage with it.
39% of marketers who began using segmentation saw a significant rise in their Open Rates Click to Tweet
Customized content also encourages recipients to better identify with a brand. It's not surprising that personalized and relevant offers keep customers interested in receiving further messages. The same report mentioned above says that using segmentation cut the unsubscribe rate by an average of 28% and the number of transactions grew by 18%. It's clear that segmentation is the key to increasing sales and growing a database of subscribers who look forward to your messages.
Building on declarative and behavioral data
In order to start segmenting your subscribers, you need to start gathering a bit more additional information about them. What kind of data and how do you collect it? You can get declarative data like names and ages when subscribers first join your newsletter. Be careful not to ask for too much information or use too many additional fields, which can discourage new subscribers from completing the form. It's best to ask for the minimum amount of information you need for segmentation.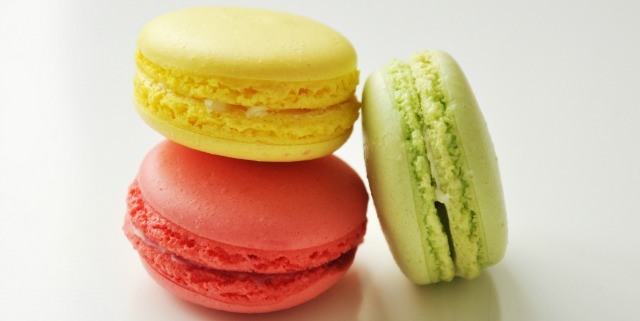 Behavioral data can be gradually collected during the course of building a relationship with subscribers as you send your email marketing campaigns. This kind of information includes all data related to the actions of subscribers like opening emails and clicking on links in messages you send. You can find this data in Reports in your FreshMail account. Also, you can use Google Analytics to track the behavior of subscribers when they follow a link in your newsletter that takes them to your web page. You can learn more about integrating FreshMail with Google Analytics in our guide.
It's worth thinking about what kind of information you can use from other systems like your CRM or e-commerce platform. Data on the purchase history of customers - the frequency and date of purchases, the amount spent - can be used in an RFM analysis, an advanced way to create more precise subscriber segments. Take a look at the applications you can integrate with your FreshMail account.
How to segment subscribers?
FreshMail lets you segment your database in a few easy steps using both declarative and behavioral data. You can find everything you need to make segments by going to the "Subscribers" tab and then selecting the list that you would like to segment. On the menu on the left, you will find the "Segmentation" tab.
1. Segmentation according to declarative data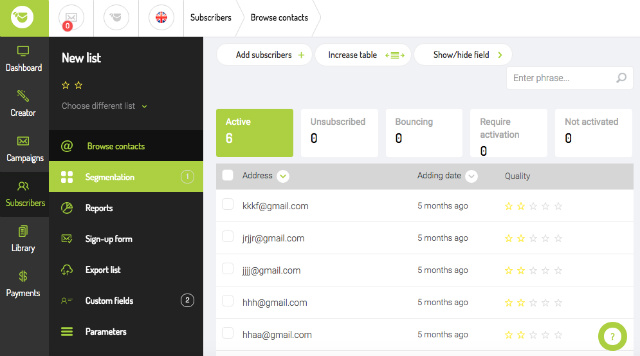 If, for example, you know the address of your subscribers, you can create a segment of those who live near one of your retail locations and then send them a targeted campaign that is based on a visit to your stores. So how do you create a segment like this?
When importing your subscriber list, enter the relevant information in an additional field. Select custom field from the drop-down list. Let's say you want to make a list of all subscribers located in a certain city. Just name the field, for example, "City" and choose how you want the data in the field to be used. You can tell the system to include any address that contains "London" and you're set.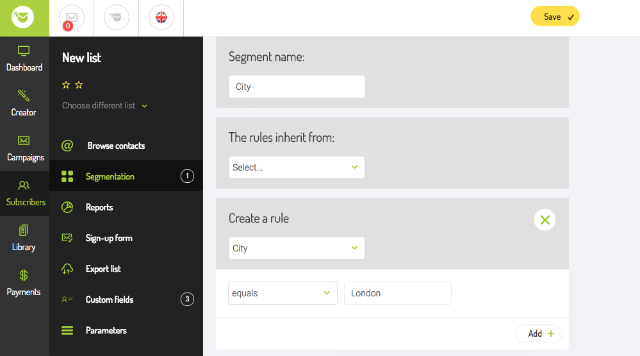 2. Segmentation according to behavioral data
Segmenting your subscribers based on the actions they take in response to your campaigns is a useful way to divide them into groups that you can then target with different messages. A basic indicator here is the Open Rate of certain campaigns. Let's say that you send a campaign to the least active subscribers on your list with an exceptionally attractive offer. If they don't respond at all to the message, it's time to say goodbye to these subscribers and delete them from your database. To see which subscribers did not open a particular campaign, just click on "Create a rule" and select "Campaign was not opened" and the campaign you want to check. Click "Save" and the system will create the segment for you.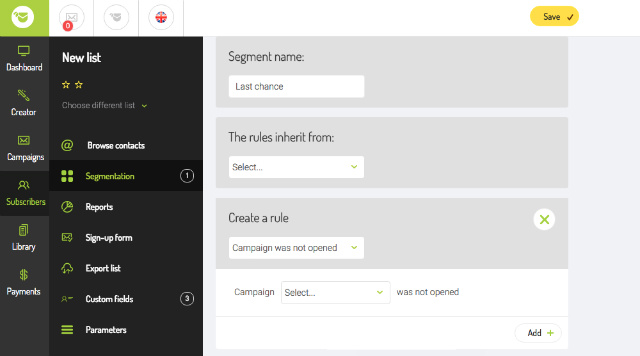 3. Segmentation using Email Marketing Automation
FreshMail lets you send automatic messages to subscribers who complete defined goals that you set in Google Analytics, which you need to integrate into your FreshMail account. When this is done, FreshMail will extract the addresses of those subscribers that completed the goals that you set. For example, if you run an online store, you can make a segment of subscribers that looked at a particular product or category of products and then send an automatic message from the system that is based on their demonstrated interests.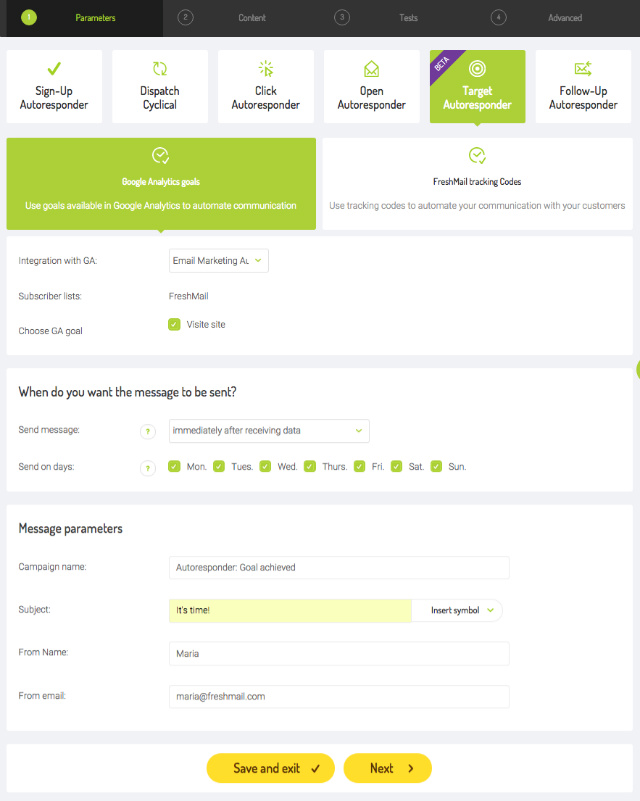 4. Segmentation using tags
Tags are bits of data that are attached to links and record the reaction of your subscribers if and when they click on them. When a link with a tag is clicked, FreshMail records it in your subscriber database. Later, after your campaign has been sent and subscribers have had a chance to open it, the tags allow you to make a new segment consisting of everyone who clicked on any tagged link. For example, you can tag all links associated with children's clothing and then use the tag to make a segment of all subscribers who clicked on any of those links.

5. Segmentation based on combining subscribers who meet multiple conditions
When creating segments you can combine different rules to make a segment meet two or more conditions at once. This allows you, for example, to make a segment of residents of a certain location who haven't opened your most recent campaign and send them a targeted message with, say, free delivery on their orders. Just create a segment in the system and define two or more different rules or conditions that must be met.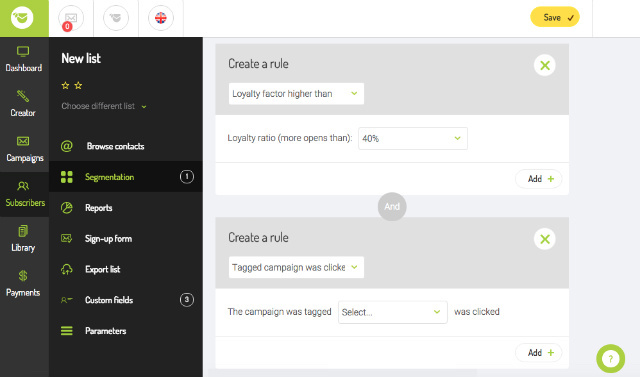 The bottom line on segmentation
Email marketing is an exceptionally effective tool for lead generation. If you invest the right amount of time in preparing your subscriber database and send the right message to the right people, you can achieve fantastic sales results.