You are in midst of designing a powerful email marketing campaign. You have worked hard coming up with great email content. You have selected a great email-marketing platform, and you've identified your target audience. This is great, but have you considered the role that web design will play in your campaign?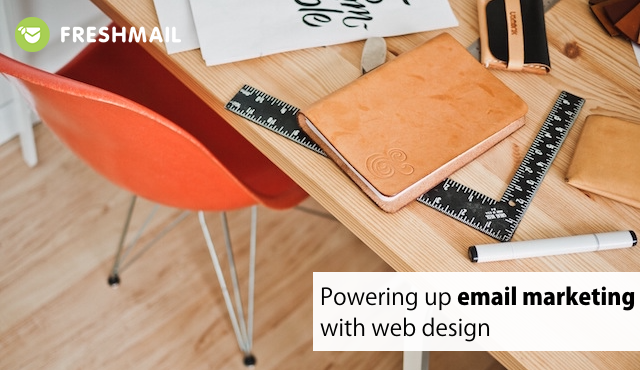 This is a guest post from Nicole Boyer, web designer and freelance blogger. She also occasionally consults business owners on the matters of internet marketing and web design.
In this post she is going to discuss:
tips for powering up your email marketing with web design,
tips for engaging content,
guidelines for creating perfect landing page.
After all, in order to create a successful email marketing campaign, you have to successfully collect email addresses. There are many ways to accomplish this, but well-designed sign-up forms and landing pages just might be the best solution to this dilemma.
Then, there is the flip side. Once folks begin receiving your marketing emails, you want them to take action.
Part of this is creating compelling emails that get people excited about your products and services.
The other part is creating great landing pages that they can reach when they answer the call to action in your email.
Have you considered the role that #webdesign will play in your #email campaign? Click to Tweet
Creating Landing Pages That Get Email Addresses
There three key elements that need to be in place on a landing page that is designed to collect email addresses. These are:
trust,

convenience and

benefit.
Trust
Today, people are justifiably worried about giving away their personal information.
If they don't feel as if they can trust you with their name and email address, they will bounce before even considering answering your call to action.
Here are some things that you can include in your landing page design that will help build trust quickly:
Add customer testimonials to your landing page. If people see proof that others have signed up, they will be more willing to do so themselves. One study showed that positive reviews on a landing page could boost conversions by 18%.
Edit landing page content to eliminate spelling and grammar mistakes. Visitors will see sloppily written content as a sign that your landing page was hastily thrown together. This is a red flag when it comes to trust.
Great tips for powering up your #emailmarketing with #webdesign Click to Tweet
Your landing page should have the same look and feel as the ad your visitor clicked.
In fact, your landing pages, your website, and your emails should all have a similar look. Use redundant images, tag lines, and slogans.
Include a link to your privacy policy to assure visitors that you won't compromise their information.
Add security trust badges from reliable certifying agencies.
Always include your contact information.
Convenience
We've all been there. You see an offer to sign up for an email subscription.
You click into the landing page so that you can subscribe. Then, you start entering your information. You don't mind entering your name and email address. Unfortunately, that is not enough.
Instead, you are presented with a long form that asks for your mailing address, gender, age, and a bunch of other extraneous information.
After entering information for five minutes, you decide it just isn't worth the effort. Therefore, you bounce.
The result is that a marketing 'pro' with a greedy need for data, just blew a conversion.
Do not be that person. Only ask subscribers to fill out the information that you need to add them to your subscriber list.
You can work on collecting the other data later. If you must ask for that information, by all means, make it optional.
Benefit
If you want people to answer your CTA and provide their email addresses, you have to tell them how it benefits them.
Specifically, what will they get by becoming a subscriber that they wouldn't get otherwise. Does subscribing give them access to gated content?
Will they save money on your products? Will they get first access to new products?
Clearly define the benefits of subscribing and you'll increase your chances of getting conversions.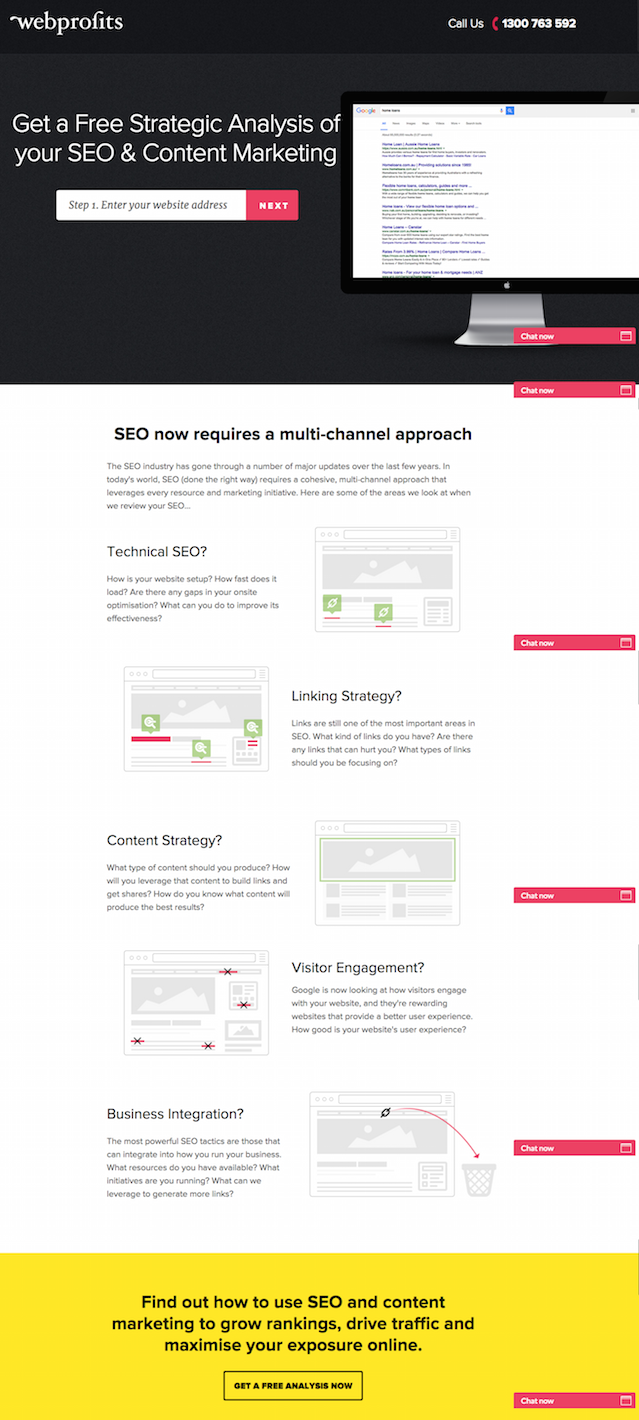 Creating Email Landing Pages That Earn Conversions
Okay, your campaign to get email subscribers has worked beautifully. So, what happens next?
Presumably, when your subscribers read your email, you want them to answer some kind of call to action. This means you'll want to drive them back to your landing pages.
However, in this case your landing pages need to give your audience incentive to take different actions. These could be:
Requesting a Product Demo,
Downloading a Free Trial,
Setting an Appointment With a Sales Person,
Making a Purchase,
Downloading a Whitepaper or Ebook.
Let's assume that you've got your marketing emails down pat, and customers are clicking over to your landing pages. Now, let's talk about what it takes to create a landing page that converts.
Make Sure Your Theme Carries Over From Email to Landing Page
Once again, consistency is extremely important.
Use visuals and color schemes in your email to get people to click. Then, repeat those in your landing pages.
Don't forget to keep your messaging the same as well. For example, if you write "20% Off on All Merchandise" in your email, repeat that offer, exactly as written in your landing page.
What you want to avoid is giving off any impression, even unintentionally, that you have led visitors to your landing page using false pretenses.
Maintaining consistency with both text and images will help make customers feel safe in answering your call to action.
Use High Quality Pictures And Videos
Once customers click into your landing pages, you want to highlight your products and services in the best way possible.
You can do this by using the highest production values that you can afford.
Consider adding a well-produced demonstration of your product, a video from a respected member of your organization giving details about the service you are featuring, or a graphic depicting the benefits of answering your call to action.
You might also consider adding a photograph of yourself or a team member. In fact, did you know that smiling faces of women help to improve trust?
This is a very important part of getting potential customers to convert.
Keep Landing Pages Focused
Every landing page should be laser focused on getting visitors to answer a very specific call to action.
If you have said you started a blog, then stick to that message with your landing page.
This also means that if your marketing email teases readers about three separate offers, you should have a separate landing page for each offer.
Never try to use a one size fits all landing page. When you develop a singularly focused landing page, you can directly lead visitors to your call to action, and help them to maintain their focus on one particular effort.
Make The CTA Button Stand Out
It seems like a small thing doesn't it?
A simple clickable button with one a few words on it.  Yet, at the same time, it is that button that stands between your landing page and making a sale. The CTA button is literally the gateway through which a visitor becomes a customer.
Experiment with CTA button content, color, and placement. This is so important when you want to reach people who are deep into the sales funnel.
Conclusion
Clearly, no matter what stage your email marketing efforts are in, landing page design is extremely important. Follow the advice in this article, and you will get your audience to answer your calls to action.
What do You Think? How do you reach out to your customers? Has email marketing worked out for you?