Is every new company a startup? This fashionable media term has many different definitions but the only thing they have in common is what is called "action under uncertainty" and a short term market presence. Regardless of whether you think of yourself as the founder of a startup or just a beginning entrepreneur, today I want to show you what good email marketing can do for any young company.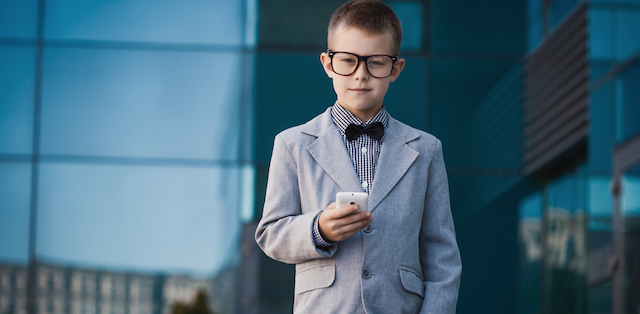 Eric Ries, a global forerunner of a new approach to setting up and running a business and author of "The Lean Startup. Take Advantage Of Innovative Tools And Create A Company That Will Win The Market", draws attention to the following features that define a startup:
It is a human institution - it is created by a team of people working in an organized structure,
It operates in conditions of extreme uncertainty - both the business model and all assumptions about the vision and mission of the company are only ideas that need be tested in real market conditions,
It was created for the development of new products or services and there is no certainty as to the existence of the target group.
What's the best way to test the assumptions you have for your new business? How do you gain customers by catering to their needs? Here's a case study to illustrate how a well-planned email marketing campaign can put your new company on the path to success.
Plan, test and then test again
Proof of how much can be achieved by testing new ideas over and over is found in the example of Zynga, the highly successful game studio that has produced social games like FarmVille. In one of his presentations, Zynga co-founder Mark Pincus revealed the secret behind testing new concepts for games.
If someone from the Zynga staff comes up with a brilliant idea the team encourages him to describe it in one sentence and present it to several other employees. If the feedback is positive based on this one-sentence description they set up a small campaign on Facebook. The point of this is to measure the CTR. If it reaches a certain level, the next step is a landing page with the game's first graphics and an invitation to leave your email address so anyone interested can be informed about the launch.
The landing page is a stand-alone, separate and simple website that can help you make sure that there is indeed interest in your product or service, an assessment of the value of the minimum version of the product - MVP (Minimum Viable Product). In this example the main function of the page is to see how many site visitors actually perform the planned action, like leaving their email address.
What will you gain by using email marketing to drive traffic to your landing page?
You make sure how many potential customers were so interested in the product or service that they decided to leave their email address. Use this data to assess chances of your project on Kickstarter. This helps you to pre-estimate how big your target group can be,
Using the appropriate custom fields, such as gender or place of residence, you get to know your users better. Later, after product launch, it will be easier for you to keep in touch,
You verify the accuracy of business hypotheses and gain information to help you rate the optimal price of the product that customers would be willing to pay for it. It's enough to check on which version of your landing page visitors have left the most email addresses,
You can show future investors tangible proof that there is a real interest in your solution, and you can point to concrete data. This greatly increases the chances that someone will want to invest in the further development of the company.
Support and educate users
Many technology startups create new market needs, which means that their proposed products or services do not currently exist on the market. How do you visualize the existence of a potential client's needs and how to satisfy them? The answer is to use that initial curiosity and start education at a very early stage of your market presence.
SaneBox is a tool to manage your inbox, which saves time by automatically categorizing messages into those more and less important. Immediately after signing-up, the tool cleans the inbox based on our current preferences. At the same time we receive an email movie tutorial that further clarifies how the application works.
The video included in the message can been seen below.
After the automatic rearrangement of the inbox, if a user doesn't click on a message folder, an automatically generated email message is sent that helps him understand how to use the features of the application.
What will you gain by using email marketing in the education of potential customers?
An additional opportunity to create interest and the ability to convince reluctant clients to consider the product or service. You can use video tutorials included in the email or just a traditional message,
Free time, thanks to FreshMail's autoresponders. A big part of email communication with customers can be automated, creating time for you to take care of other important issues for your business,
The certainty that a novice user properly understands how to use your product and is not discouraged by the first problem he encounters,
A good first impression, despite the fact that you are a beginning entrepreneur, you have a chance to show potential customers that you are serious about both them and your business. It shows that you provide the support that is needed and expected in today's marketplace.
Use the reach of your email marketing campaign
Once you build your subscribers list, it is time to put it to work for your business. Your recipients can give you very valuable feedback and even provide further promotion of your product or service - all you have to do is just ask for it.
The founders of a platform for project management and teamwork called Slack, use a confirmation message not only to increase their reach in social media, but also to get the necessary feedback from new customers. Often this information becomes the beginning of important decisions concerning the functioning of the product, because they reflect the real needs of the customer.
An interesting strategy to use email marketing was also used by the team that designed Clime, a sensor-based ibeacon technology (an electronic device that emits a signal transmission using Bluetooth).
They not only use email to promote themselves but also to inform their clients about the possibility of placing orders (their production was financed by Kickstarter), but they also directly ask customers for support by recommending product to friends.
How can you take advantage of the reach of email for your startup?
You will receive detailed feedback directly from involved users, and use that information in your product design,
When getting input from your subscribers, you also get a chance to ask them to spread the word about you and your product. This kind of recommendation can often be the best form of advertisement,
You remain in constant contact with potential customers, and ensure that they are kept informed about, for example, the possibility of buying your product,
By placing links to social media in your newsletters you can also create traffic on your social media channels without additional effort.
I hope I've inspired you to use email marketing in your startup strategy. No investment is necessary and the results may pleasantly surprise you. Good luck and aim high. Remember that Facebook and Airbnb were also once just small startups looking for a way to get noticed too!