Two of Eventful's engineers - Paul Ramirez and Ryan Blomberg - have created a revolutionary recommendation engine that helps with personalization by sending alerts to subscribers interested in certain concerts and events. Their tool helps to increase sales by 66%! But what if you can't use a team of engineers in your project?
At MarketingSherpa Email Summit 2014, specialist debated the subject of personalization and they agreed that you can achieve great results even without special tools.
You just need to use the information you have or… guess! It's not so difficult - they say.
Check out the fragment of presentation where Pamela Jesseau and the Eventful team are talking about how to craft forms in your email sign-up process and profile setups.
If you want to know how exactly the recommendation engine works watch the full presentation of the Eventful team.
How to personalize your campaign in FreshMail
In FreshMail you can personalize both the email subject line and the text of the message. Our professional tool - FreshMail Designer - allows you to do this very easily by changing part of HTML code in the editor. Basic HTML code is used so you don't have to have programmer skills.

The most popular method of personalization is placing the name of the recipient in the subject line. With FreshMail it's really easy to do. In the place where you put $$name$$, each recipient will see his or her name in the subject line.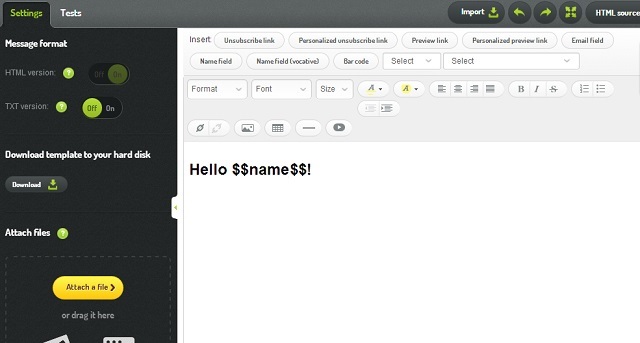 Read more about the topic:
Learn how to personalize your emails and find out more about personalized response messages. If you want to see how it looks in practice read our blog entry: Inspiring newsletters (part 1).