If you're not using video, you're doing it wrong. When planning the elements of your digital strategy, video is a must. It could be video on your social media sites, on your landing page or sent straight to subscriber inboxes with email marketing.
At Internet Trends 2016, KMBC predicted that by 2017 video content will account for up to 74% of all online traffic. A survey from Hubspot on the subject of consumer preferences showed that 43% of respondents say they would like to see more video content.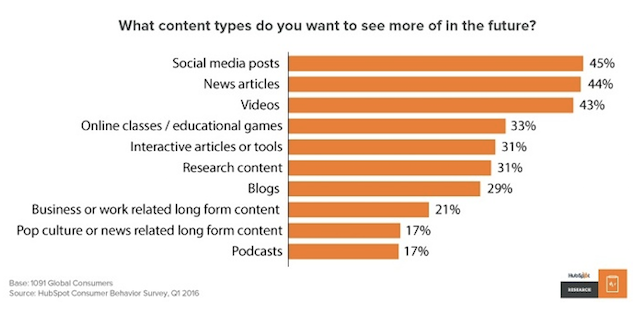 Still not convinced? Here's more from rendrfx.com:
64% of internet users will more likely to buy a product after watching a video.
Property owners who use video get more than 400% more inquiries than those who don't.
65% of business decision makers will visit a website and 39% will make contact after watching a video.
90% of consumers claim that video influences their buying decisions.
Why video email marketing?
There are incredible amounts of video online and just about all of it gets watched by someone sometime. Video content helps you get attention no matter if you are a freelancer, a small company or a corporate giant.
Did you know that 61% of consumers like to receive weekly marketing emails at least once a week and 28% would prefer them more often? Connecting the strength of permission-based email communication with one of the most effective forms of online content can form a powerful branding and promotional tool. According to Forrester, your CTR can increase by 200-300%!
Do you want to add video to email and make more profit?
Join this FREE Webinar
today!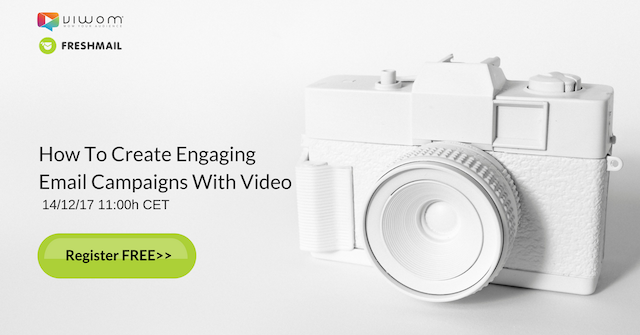 What kind of video content should you send?
Subscribers in your database trusted you enough to share their email addresses with you and it's up to you to show that they made the right choice. Video content is a great way to do this. According to Brainshark they will open interactive mails 20% more often. Think about using video for:
Education and training
Keeping up with trends
Taking viewers behind the scenes at your company or store
Entertaining your audience and creative positive brand association
Establishing yourself as an expert in the field

Subscribers who view your prices or abandon a cart are in a separate group that should be treated a bit differently. Videos embedded in newsletters are a great tool for developing warm leads. They let you address issues and provide reassurance that can help to close the sale, through things like:
Testimonials and reviews
"How to" videos
Product tests
Success stories
Webinar presentations

Also, look at things from your subscribers' perspective. How many marketing emails do they get every day? A lot, that's how many. Video helps you to stand out from the crowd. This can be especially useful in time-sensitive promotions when you need to get attention now.
Video email marketing offers up to a 280% higher return on investment compared to traditional campaigns. Email subject lines that contain "video" get opened and read more. Most importantly, more subscribers end up on the landing page where you want them. Make sure you send:
Video ads
Presentations of product USPs
Videos with product placement
Sharing product knowledge
One kind of content can help you engage and another can help close the sale. Remember to adapt the content you deliver to speak to different points in the customer journey.
Creating effective video content
Video is a great tool for telling stories and a good story holds attention. I don't want to get into how to tell a story but I will share a few tricks that can help at this stage.
Want to be remembered? Be memorable
We remember things because we think they are important. The phenomenon is called the availability heuristic. It means that we attach greater significance to information that's easy to recall and has some emotional meaning to us.
When you use humour in your ideas, you take advantage of the power of the availability heuristic. Be sure that your message and concept are easy to remember. That's how you get something to stick in the minds of your subscribers.
Ways to more effectively use video in your marketing:
Do you have a famous brand or personality among your customers? Ask them to take part in a case study or a short video review. It makes it easier to convince subscribers that you have something important to share.
Have a sense of humour! Not only does this make it easier for subscribers to remember you, but it helps them trust you as well. Making them laugh makes it easier to make them into customers.
Attach your offer to specific emotions - we remember emotions, not dry facts.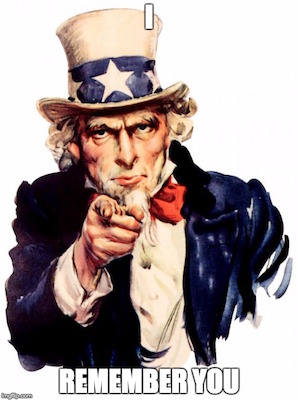 Content the PAS way
The PAS formula captures the basics of content creation in every format. The three parts are:
P - problem: identify the problem (challenges, wants, aspirations, etc.) among your customers
A - agitation: agitate the scale of the problem and make it huuuuge!
S - solution: provide a solution to the problem (use a CTA, of course!)
Using this formula, along with a sense of humour, an animal shelter from Atlanta won the hearts of thousands on the internet and it took off on Reddit, YouTube and Snapchat Discover. Take a look:

Face the facts!
Putting faces in your videos gets results. In increases engagement and focuses attention. At the same time, though, be aware of "facial distraction". At key moments in the sales process, the presence of faces can distract attention away from where you want it.
60 seconds
Microsoft tested the average amount of time that internet users are able to focus on a given piece of content. It turns out that we can only focus for eight seconds. When creating your video content, bear in mind that your goal is to get quickly get your message across. If you want recipients to make it to the end and see your CTA, keep your video under sixty seconds.
Do you need more time than that to tell your story? Divide it into parts. It's a great way to keep people engaged and waiting for more and it's also perfect for education-oriented series. All parts can be easily sent with a cycle of autoresponders. Learn more about using autoresponders here.
"Musts" for using video in email
CTA
CTAs are all about getting subscribers to take certain actions fulfill goals. A good call to action has to answer the questions "What happens if I click on it?". It should be visible and attract attention.
You can put your CTA in the text content of your mail. You can also place it in video content. Use features like the one in YouTube that allows you to place a clickable link to take viewers to a landing page.
Disable autoplay
Many, maybe even most, subscribers find autoplay videos annoying. Let them decide for themselves when they want to open your video.
How to embed video content in email?
The degree of support for videos in email marketing varies among particular email service providers. Not every subscriber can view a mail with sound enabled because some email providers don't support full HTML5.
This is why you have to properly prepare your video marketing campaign to ensure that all of your subscribers can view the message as you intended.
Save your video in mp4 format.
Create a gif with a few frames from your video as a fallback for when the video can't be played, as in Outlook.
Place both files on an external server with good bandwidth.
Embedding a video in the email and that it can be viewed in any device, can be a difficult task to perform.
Viwom, an online platform that has developed an intelligent technology, which automatically creates 20 different formats and resolutions of your video, detecting in real time, the type of device, email client and software, from which the email is opened.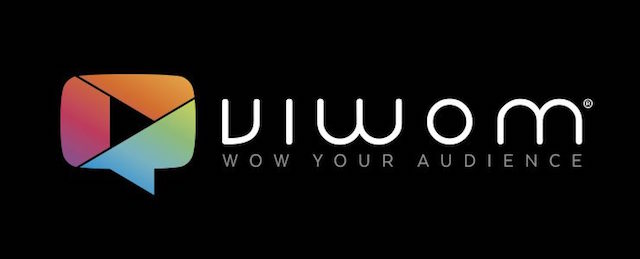 This is how in just 7 minutes you can create your video email:
Log in to viwomail.com and create a FREE account
Upload your video from your computer or using a YouTube URL
Copy and paste the code that will be shown, in your HTML template
Load your template on the platform and wait for Viwom to do its magic
Download your template already with the embedded video and send it through FreshMail.
See more in our previous post about
video email marketing
!
You'll find a piece of HTML5 code that you can use in video emails in email service providers that only support GIFs or don't support video at all.